Q & A: Brad Leaf discusses his son's visit to Indiana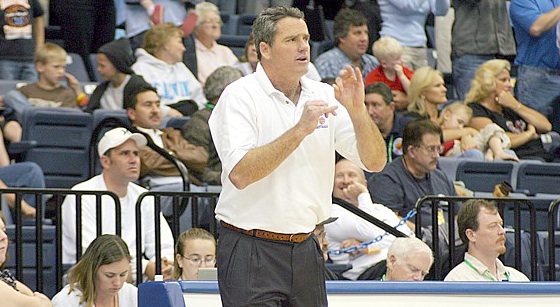 Following 2016 Foothills Christian (Calif.) power forward T.J. Leaf's unofficial visit to Indiana on Wednesday, Leaf's father, Brad, spoke with Inside the Hall on Thursday afternoon regarding the family's trip to Bloomington.
During the visit, Indiana offered the No. 42 prospect and No. 8 power forward in the 2016 class according to the 247Composite, joining UCLA and San Diego State as other schools that have extended scholarship opportunities.
Brad Leaf, who also is T.J.'s high school coach, grew up in Indianapolis and played basketball at Evansville from 1979 to 1982. The family now lives in the San Diego area, and Wednesday's visit was T.J.'s first-ever to Bloomington.
On how the visit went:
"It went as well as I was hoping it would go, from T.J.'s standpoint. He wasn't really sure what to expect. He'd been hearing it for so many years at home that the was so excited to see all the facilities and the academic portion of it and the coaching staff. It couldn't have gone any better."
On being in the room when Indiana offered T.J.:
"Being a Hoosier fan since I was 12, probably for more than 40 years, it obviously was a very special moment for me as a father and his coach. And then, I was talking to him as the day went on, and he was just elated by the end of the day."
On making a potential return visit:
"Well, we're coming back. I just talked to one of the coaches this morning, Coach Buckley, who's been recruiting T.J., and we're going to come back for a Nov. 15 game at Assembly Hall, because he's never been there to see a game there. That's going to be a huge selling point, also. Once you walk into that place, it's nuts. I don't think you get the full effect until you actually go to a home game."
On if IU is one of the leaders, at this point:
"Oh, heck yeah. Yeah, definitely. They'll always be seen as one of the leaders. This is 40 years of roots, for me and my wife. That's all T.J. has heard since he's been able to watch basketball."
On what T.J. has to improve on at this point:
"T.J. knows how much better he still has to get. These offers don't stay unless you continue to get better and develop your game. We do things that we're starting to do today, already, from the standpoint of certain exercises that he's going to be doing now from the strength and conditioning coach (Je'Ney Jackson). We've already starting implementing them, today. These are the best in the business, and if you don't follow what they say, you're ignorant."