2016 forward T.J. Leaf on Indiana: 'It'll be hard to say no'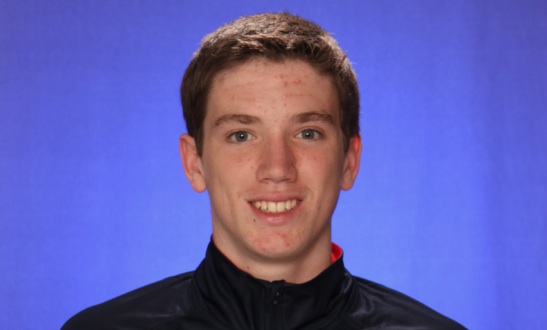 Before 2016 Foothills Christian (Calif.) power forward T.J. Leaf planned his first-ever visit to Indiana University, he heard the hype from his parents.
He heard the most about IU from his father, Brad, who grew up in the Indianapolis area and played at Evansville from 1979 to 1982. He heard how beautiful the campus was; how great the lifestyle was.
"But once we set the visit, he kind of kept quiet and waited for me to actually go there to experience it," Leaf told Inside the Hall on Wednesday evening after finishing a one-day, unofficial visit to IU earlier in the day.
His thoughts after experiencing the IU program for a day?
"It'll be hard to say no to that."
Leaf, a 6-foot-8 prospect, was tracked heavily by the IU coaching staff while playing on the Compton Magic during July, but came to Bloomington without a scholarship offer. On Wednesday morning, when Leaf and his family arrived on campus, IU's coaches took him straight into a meeting in a conference room.
"And we just talked about my game and what I could do to get better," Leaf said. "And then they just offered me and said 'We'd love to have you here.' It was really great."
Leaf then had the chance to tour IU's campus and basketball facilities and got to play with Indiana's current team as part of an open gym.
"The campus is great, the facilities are great; overall it was just a great experience," Leaf said. "All the coaches made me feel a part of it and the all players did, as well.
"If there was one thing that stood out, it'd probably be the coaching staff; just how coach Crean and all of them were so open to me. I think I would fit in that program really well, and they showed that to me."
Though Leaf grew up in California, his family is still rooted in Indiana. Earlier this summer, he told Inside the Hall he visits the state every summer. This week, he is staying with his grandmother in the Indianapolis area.
Before returning to California for his sophomore year of high school, Leaf and his family will drive up to Ann Arbor, Mich., this weekend for an unofficial visit to Michigan. They also are planning a visit to California later this month.
Though he does not yet have an offer from either school, his AAU coach, Etop Udo-Ema, told Inside the Hall he is not sure if Michigan will offer but expects the "rest of (the) Pac-12 will offer fast." Leaf already has  offers from UCLA and San Diego State, and he is regarded as the No. 42 overall recruit and No. 8 power forward in the 2016 class, according to 247sports.com.
What is clear, however, is Leaf will have the chance to play basketball in the same state his father grew up in. And he plans on taking a serious look at that option.
"Obviously, it's a great honor with a historic program like that. Coach Crean took it over and just turned it around, and now they're one of the programs that's on top again," Leaf said. "So it means a lot to me that they see something in me that they would put an offer out there.
"They're just one of the schools that a lot of kids always want to go to. They'll definitely be a school to really, really, really think about."
Filed to: T.J. Leaf