The Inside the Hall Mailbag: September 6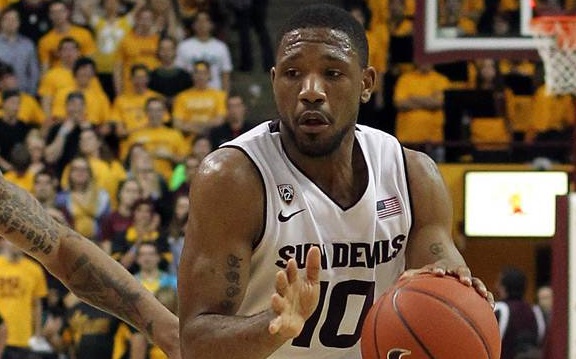 The Inside the Hall Mailbag is a collection of questions tweeted to us via Twitter (@insidethehall) and sent to us via our Facebook page. Submit your questions and we'll answer as many as we can.
Authentic Hoosier writes: How do you see Evan Gordon contributing to this year's team?
Gordon will bring experience and a high basketball IQ. He's a bit undersized for a two-guard, but he's proven himself capable of contributing at the highest level of college basketball. As a junior at Arizona State, Gordon put together four games with 20 or more points. To get a better sense of his game, we talked to Doug Haller, the Arizona State beat writer for The Arizona Republic last spring. Here are some notable quotes from Haller:
– "His main role (at Arizona State) was scoring. At first, he was kind of a volume shooter. He got off to a tough start. It kind of took him a little bit of time to find his role."
– "He had some big games. He scored 29 against Southern Cal in an overtime game. He scored 20 points four times. He's a really good midrange guy. From two-point range he was about 45 percent. Really inside the arc, he had that floater."
– "I thought he was a pretty good perimeter defender. Maybe their second best behind Carrick Felix."
– "Sometimes he had a tough time getting his shot because he's not real big for a two-guard. "He brought the ball up at times and he was fine with it. His assist-to-turnover ratio was pretty good and he took care of the ball. With his background, he knows how to play."
Given Indiana's youth, I think Gordon's veteran presence will be valuable. — Alex Bozich
schoosier writes: Any word yet on AE's and PJ's likelihood of contributing this year. Either or both cleared to mix it up? Would also like your thoughts on the new walk-ons. There just to raise the team GPA? Or any potential to really add to the mix?
No definitive word on whether Austin Etherington or Peter Jurkin have been declared 100 percent at this point. I suspect we'll have a much better grasp on that in four weeks at Hoosier Hysteria. Indiana doesn't typically comment on injuries unless they are major, so I wouldn't be too concerned with the lack of a definitive update. I believe Etherington will get every opportunity to provide shooting depth, but the competition for minutes is going to be stiff. Collin Hartman will also be competing for those same minutes as will Troy Williams and others. Bottom line: For Etherington to carve out a role for himself, he's going to need to make shots when his number is called and also defend reasonably well. As for Jurkin, if he's healthy, I think the most realistic expectation is for him to provide frontcourt depth behind Luke Fischer and Hanner Mosquera-Perea.
The two new walk-ons you speak of are Joe Fagan and Andrew Calomeris. Fagan is from Bishop Chatard and Calomeris is from Good Counsel in Olney, Maryland. With a full assortment of scholarship players, I think both guys will provide helpful depth in practice, but I wouldn't expect them to elevate beyond bench mob status. To learn more about Calomeris, here's a Q & A from The Washington Post and here's a story from The Indianapolis Star on Fagan. — Alex Bozich
Shknqk writes: Which pre-conference game might be an unexpected test for us?
Given the wording of your question, I'll exclude any opponent from a major conference from the equation. That leaves Stony Brook as the most likely candidate to give Indiana a test. The Seawolves finished last season 25-8 and won the regular season America East title for the second straight year. They return four starters and add three redshirt freshmen, a sophomore transfer and two other freshmen. That will be a dangerous game for Indiana given how early it is (fourth game). — Alex Bozich
HoosierCruz writes: Did the coaching staff put too much time and effort towards Theo Pinson for 2014? It just seems that they don't have a super solid long-term relationship with anyone else from the 2014 class and we're seeing targets committing elsewhere (Lyle, Bluiett, Black) and that might be due the tremendous amount of focus they had on Pinson.
I don't believe so. Pinson was one of Indiana's top 2014 targets and the staff invested a considerable amount of time recruiting him. But he decided several months ago, which has allowed Indiana to move on to other prospects who remain on the board. Indiana is one of the few blue blood schools with a fanbase that hangs on every up and every down in recruiting, which is why everyone is yearning for good news.
There's still plenty of talent that Indiana is pursuing relentlessly and we'll see how it all plays out over the next few weeks and months. When you consider that the Hoosiers are still in the thick of things for prospects like Robert Johnson, Isaiah Whitehead, Goodluck Okonoboh and Devin Robinson, there's still potential to land a great class for 2014. — Alex Bozich
Geoff_85 writes: Last year, this team was led by 5 guys: Zeller, Oladipo, Watford, Hulls, and Ferrell. Largely led by the first 4 guys mentioned, in my opinion. Now that this team is Yogi Ferrell's to run, do you see the lack of contributing upperclassmen as being an issue this year, or am I not giving enough credit to Sheehey's leadership and what Evan Gordon brings to the table?
Indiana was a No. 1 seed and was ranked No. 1 for much of last season, so I'm not sure I would classify a lack of contributing upperclassmen for this upcoming season as being an "issue." I look at it more like the reality for a program that lost seven players, four of which were 1,000 point scorers. Simply put, it's not fair to compare the two teams.
As far as your assessment of who led last year's team, I would absolutely put Sheehey in that group of five others you mentioned. He didn't start, but he was a major contributor and an important player. The leadership dynamic is going to be interesting this year, but I think Sheehey and Ferrell, who was a leader throughout his prep career and was the point guard for a very successful team a season ago, is a solid foundation. — Alex Bozich
skotchie writes: I realize this is a young team so I don't mind what appears to be a soft pre-B1G schedule and I'm sure the entire staff of the basketball program is working toward improving future opponents. Will we ever get to watch the type of pre-season schedule the likes of a Michigan St or Gonzaga. Do you believe as I do that the pre-season schedule needs to toughen up in the future?
There are a couple of issues at play here. First, and I don't mean to beat a dead horse, but the Kentucky situation absolutely threw a wrench into IU's scheduling of a premier non-conference home and home. I know it's easy to believe that a program like IU should be able to snap its fingers and find a suitable replacement, but when this all went down in the spring of 2012, Indiana was faced with a relatively short period of time in which to lock up another home and home series. Fast forward to this season's schedule and Indiana was going to need to find an opponent who was willing to come to Assembly Hall to balance having the ACC-Big Ten Challenge game on the road. It didn't happen.
I also believe the economics play into Indiana's scheduling as last year ticket sales alone generated $8.7 from home dates at Assembly Hall. Giving up a home date to go play a neutral court game (they've already got three this year) might boost the strength of schedule, but the economics of such a move are no doubt a part of the equation. Long term, I think the schedule should be beefed up, but given IU's youth this season, I think this schedule actually may prove more beneficial than an overambitious slate. — Alex Bozich
Filed to: Twitter Mailbag