Report: Indiana to host Stony Brook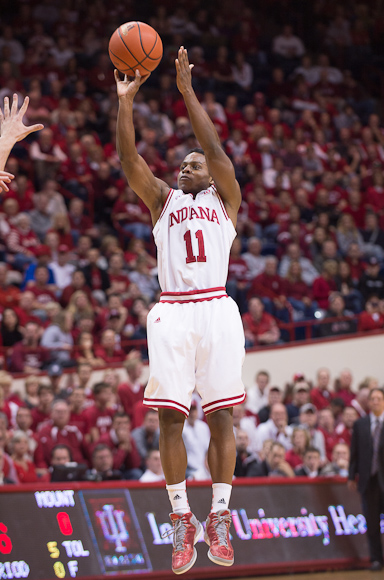 The 2013-2014 Indiana basketball schedule has not been released in its entirety, but several non-conference home games have been revealed over the summer and the latest to surface is a home date with Stony Brook.
According to this report by the Stony Brook SBNation site, Indiana will play Stony Brook at home for the second time in three seasons:
The Seawolves Men's Basketball team will open their 2013-2014 season on ESPNU when they travel to Bloomington to face off against the Indiana Hoosiers, according to Athletics Director Jim Fiore.

The exact date was not disclosed, but according to Fiore, the game will be the first game of the season for the Seawolves.

The matchup will be broadcast to a national audience on ESPNU, according to Fiore. Neither the Seawolves nor the Hoosiers have unveiled their official non-conference basketball schedules yet.
Other non-conference home games that have been reported by various outlets this summer include Kennesaw State, North Florida and Oakland. Indiana will also host Evansville for the final game in a 3-game series.
The Hoosiers will play two games in New York City at Madison Square Garden in the 2K Sports Classic against Washington and either Boston College or Connecticut on Nov. 21 and 22.
Indiana will also play Syracuse on Dec. 3 in the Big Ten-ACC Challenge and Notre Dame on Dec. 14 in the Crossroads Classic at Bankers Life Fieldhouse.
In conference play, IU will play the following teams just once: Iowa (home), Minnesota (away), Ohio State (home) and Purdue (away).
Related: Future Indiana Basketball schedules
Filed to: 2013-2014 schedule