Team USA must regroup after loss to Australia in World University Games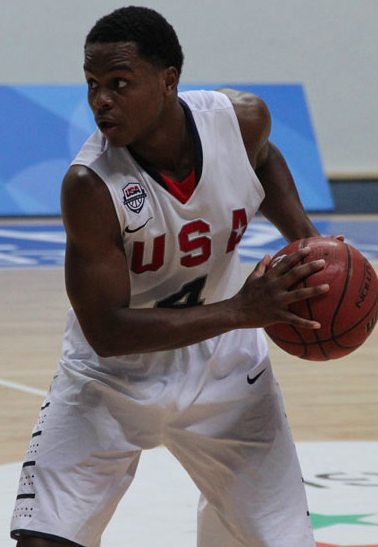 Update: Team USA fell to Canada, 94-85, and is eliminated from medal contention.
If USA Basketball is to keep hope alive for its first goal medal in men's basketball at the World University Games since 2005, it must beat Canada on Friday.
That's because the Americans fell to 3-1 in pool play on Thursday with a 93-84 loss to Australia.
A win on Friday against Canada would create a three-way tie at 4-1 in Pool C and only two teams advance to the medal round.
The tiebreaker would come down to point differential and according to a release by USA Basketball, Team USA needs to beat the Canadians by 10-or-more points to finish ahead of at least Australia in the standings. If the USA loses to Canada, it would play for ninth place at best in the event.
Thursday's loss to Australia, which Team USA led by five points entering the fourth quarter, was the second for the group since arriving in Kazan, Russia and came at a costly time.
"We just have to revitalize our spirit," coach Bob McKillop said. "It was shaken by this, it was shaken by the exhibition loss. It's a very uncommon situation for USA Basketball. Leadership from the coaching staff and leadership from the team is going to be vital right now."
Yogi Ferrell was one of four players in double figures of Thursday's loss with 10 points, but finished just 4-of-16 from the field. Ferrell also had five rebounds, four turnovers and three assists in 23 minutes.
Will Sheehey finished with four points in 10 minutes.
Through four games, Ferrell is the team's second leading scorer at 13.0 points per game. He's also averaging 5.5 assists, 3.3 rebounds and 1.3 steals in a reserve role.
Sheehey is averaging 9.0 points and 3.3 rebounds in 15.0 minutes per game.
Friday's game with Canada will air live at 5 a.m. ET on ESPNU and will be replayed July 12 at 7 p.m. and July 13 at 3:30 a.m.
(Photo credit: USA Basketball)
Filed to: Will Sheehey, Yogi Ferrell