On eve of draft, Victor Oladipo continues to rise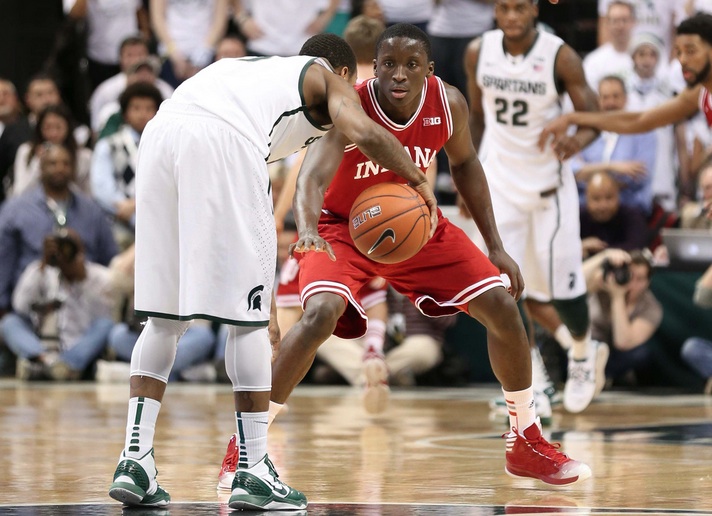 Victor Oladipo is that stock you bought in December, back when you had a feeling, that continues to rise. And where it stops? No one knows. He is the darling of a lacking draft.
The most prominent sports voice on the web, and maybe America, won't stop gushing about him (Bill Simmons). A man that lives and sleeps the draft is right there with him (Chad Ford). NBA execs are enamored (Flip Saunders, others).
There was a time when this was surprising and shocking. It all happened, the jump from last summer's gym rat life to lottery pick, in a blink and blur. But not anymore. This is old hat after the last several months. We knew Oladipo was special. Others are simply finding out now, too.
The DeMatha product is about as close as a sure thing as this weak draft will produce out of the lottery. It is not just Oladipo's defense — which is NBA ready, and if nothing else, something of value he can always bring to the table in the league. (Though, I wonder if his limited size may not make him as effective on LeBron like other young wing stoppers such as Kawhi Leonard, Paul George or Jimmy Butler.)
It's not just an evolving offensive game that still gives him the potential to rise to another level after he's already risen further than anyone thought. It's Victor Oladipo, The Person. Kid has charm and a dying thirst to get better every damn day. He means business; he does not mess around. There is such an outstanding maturity and sense of self when he speaks. He's genuine and authentic. He is confident in his abilities, but not cocky. He handles a media scrum with such grace that you wonder if he's been training for that just as hard in his off-court hours.
If you were an NBA front office executive on the fence about him before you sat down and talked to him, you came away an Oladipo fanboy. The 21-year-old may never be a superstar or an All-Star; he may never even be a surefire starter in the league. But there's little doubt he will affect the outcomes of games — be it a steal, a block, a timely bucket. This is what he did during his Indiana career. This is what he lives for and thrives on.
Victor Oladipo will walk across the stage Thursday night and shake David Stern's hand. He will flash that infectious, perfect smile. He will say all the right things when he's interviewed shortly after. And, likely, he will be back in the gym the next day getting better.
Because this is who he is and what he does.
Filed to: Victor Oladipo