Inside the Hall's Big Ten Tournament preview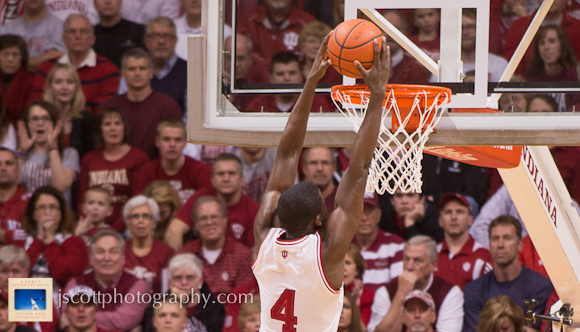 In lieu of our traditional What to Expect series, Inside the Hall will be previewing the Big Ten Tournament as a whole. The event tips off on Thursday afternoon:
2013 Big Ten Tournament bracket
Location: Chicago (United Center)
Dates: March 14-17
Teams with a bye: Indiana, Ohio State, Michigan State, Wisconsin
Television: BTN, ESPN, ESPN2, CBS
Most friendly path to Sunday: Ohio State. This comes down to taking a look at the top four seeds and their Friday matchups. The league champion, Indiana, will meet either Minnesota or Illinois. Both appear to be NCAA Tournament teams. Wisconsin will get the winner of Michigan and Penn State. The Wolverines were once ranked No. 1 in the country. Michigan State will play the winner of Iowa and Northwestern. The Hawkeyes desperately need to beat the Spartans to get into the conversation for a tournament bid. That leaves Ohio State, who will play the winner of Purdue and Nebraska. That's a much more favorable draw than the league champion, Indiana, received.
Most entertaining first day matchup: Illinois-Minnesota. You can make an argument for Michigan-Penn State because the Nittany Lions knocked off the Wolverines in their last meeting, but the nod goes to the Fighting Illini and Golden Gophers. The reason is simple: No other conference tournament in the country will offer a day one matchup featuring a pair of NCAA Tournament teams that were once ranked in the top ten. When at their best, both of these teams are capable of beating anyone. Illinois owns wins over Gonzaga, Indiana and Ohio State. Minnesota has beaten Indiana, Michigan State and Wisconsin.
Team with the most to prove: Michigan. The Wolverines are squarely in the tournament, but after going 5-5 over their final 10 league games, have plenty to play for in Chicago. A slip up against Penn State could drop them to a No. 4 seed, but a four-day run and tournament championship solidifies them as a No. 2. More importantly, Michigan needs to build some confidence away from the friendly confines of the Crisler Center. The Wolverines won three neutral court games early in the season, but feasted on the bottom half of the Big Ten for four league road wins.
Players to keep an eye on:
· Aaron Craft, Ohio State: Craft has been dynamite offensively down the stretch and has emerged as a legitimate second scoring option behind Deshaun Thomas. Over Ohio State's last four games, Craft is averaging 13.2 points and is 19-of-33 from the field. If that level of production continues, the Buckeyes will be a tough out for anybody.
· Victor Oladipo, Indiana: After finishing as the runner-up to Trey Burke for Big Ten player of the year, there could be even more motivation for Oladipo to try to lead the Hoosiers to their first conference tournament championship.
· Michigan's freshmen: When the Wolverines are playing their best, Glenn Robinson III and Nik Stauskas are finishing open looks, holding their own defensively and taking some of the pressure off of Burke. That hasn't always happened since Michigan climbed to No. 1.
Bids on the line: Indiana, Ohio State, Michigan State, Michigan and Wisconsin are NCAA Tournament locks. Illinois and Minnesota are likely in, but the winner of Thursday's game will feel a bit more comfortable about its standing. Iowa is on the outside of most projections at this point, but a 9-9 Big Ten record and 22 wins could give the committee something to think about. The .500 league record has already been achieved, but the Hawkeyes arrive in Chicago with 20 wins. To get to 22, they'll need to win two games. That means beating Northwestern, which seems like a given, and Michigan State. An Iowa win over Michigan State could push the Big Ten to eight NCAA Tournament bids.
Filed to: 2013 Big Ten Tournament