Leading the way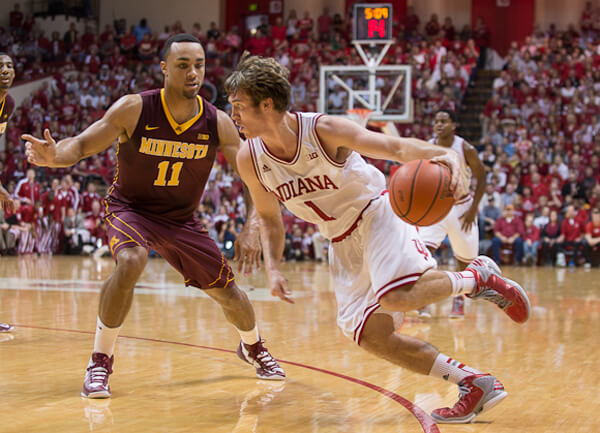 Through endless hard work, Jordan Hulls changed IU's basketball culture
By Justin Albers
On paper, Jordan Hulls' story seems pretty simple. Bloomington kid grows up dreaming of playing at Indiana University. Works hard, becomes Mr. Basketball, goes to Indiana, succeeds.
And while there's some truth in that abbreviated version, Hulls' path to the Hoosiers wasn't nearly as smooth as it may appear from the outside.
He was under recruited, overlooked, ignored, and told on more occasions than he can count that he would never play Division-I basketball.
"I wasn't really recruited by anybody," Hulls said. "It's just the way it was. I was just a little kid running around shooting 3s and stuff."
Even when he did start to be recruited, Hulls never planned to go to Indiana just because he was a Bloomington kid. It was about the right fit, and under Kelvin Sampson, Indiana didn't appear to be it. At the time, Hulls was a big Duke fan, and would have given anything to go play there.
"Everybody thought 'well, he's coming to IU, right? That's just an automatic,'" Hulls father, J.C., said. "And no, not at all. He wasn't really coming here."
When Tom Crean took over the program, he decided to go hard after Hulls and try to convince him he could be a piece that could help bring the program back. Under Crean, the fit seemed much better. People doubted Hulls would ever be a good college player like they doubted Crean could ever restore the program to its elite status.
"There was a lot of people out there who doubted me," Hulls said, "didn't know if I was fast enough, or if I was tall enough or strong enough."
So Hulls put his faith in Crean, who believed in him as a player like few college coaches had. Hulls knew there was a long road in front of the program, but even he was shocked at what he was walking into.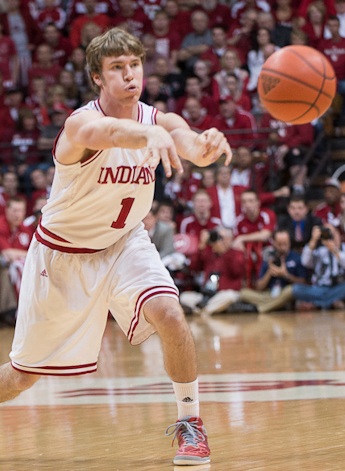 Banding together
The first two seasons were painful for Hulls just like they were for everyone connected to the program. But Hulls' pain may have come in even bigger waves than it had for his classmates because of the unbelievably high standard he holds himself to.
Hulls never lost, it was just something he didn't do. So when he got to Indiana and the team lost far more often than it won, it took a toll on him.
"Mentally, physically, you aren't sure quite what to do," Hulls said. "When we had a losing streak going there, it was pretty difficult. Coming from high school where I didn't lose at all and then coming here and we lost quite a bit, it was pretty taxing on me mentally and physically."
J.C. Hulls recalls many conversations he had with his son through those two years of heartache and struggle. There was never any talk from Jordan about leaving or quitting, but there was definitely a good amount of frustration building up.
"We talked a lot about leadership, we talked about banding together," J.C. Hulls said. "I said, 'Find two or three guys. That's your band, and you're gonna start with that group.' Because when we came in, we didn't really know the group. It was so decimated. It was way different than what we even thought it was gonna be, and we were here."
As soon as he arrived on campus, Hulls continued to work tirelessly on his game. He grew up as a gym rat and that didn't change when he got to college. The problem was, nobody else really joined him.
Filed to: Jordan Hulls