Leading the way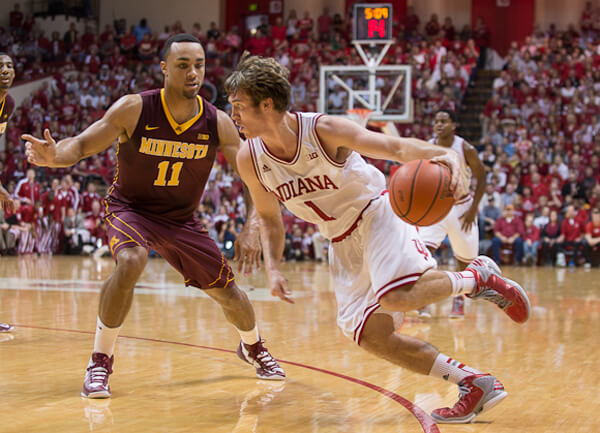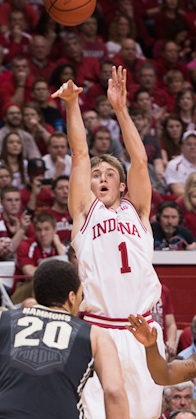 "He would come in and say, 'Well I'm the only one shooting in the gym," J.C. Hulls said. "I said, 'Well go grab Derek, he's your roommate. Go grab Mo, go get these guys.' It was a very big maturing progress for him from high school to college."
Hulls did grab some of his teammates, and eventually they started coming. When Victor Oladipo and Will Sheehey arrived prior to Hulls' sophomore year, they joined him for regular workouts. They wanted to work like him.
And even though some of the players never became 365-day-a-year guys, they noticed what Hulls was doing, and it motivated them.
"Man, [I noticed] as soon as I got here," said fellow senior Christian Watford. "The guys would be like, 'Man, I'm tired, I'm tired.' But he'd go back in there. You'd be like, 'Jordan, you ain't tired, man? What's up?' That's just Jordan. He's got a motor, man. He could go forever and ever and ever. That's what makes him Jordan."
Hulls was a primary catalyst in changing the culture of Indiana basketball under Crean. Like the program when he got here, little was ever expected from Hulls. But he didn't assume anything would be given to him, he worked, and the success came. He worked because he had to.
"He's short and white and 6-foot," said Hulls' mother, Joni. "There's a lot of kids like that."
Hulls averaged 6.4 points per game as a freshman, then 11.0 as a sophomore and 11.7 as a junior. His 3-point percentage rose from 40 percent, to 41 percent, to 49 percent. His rebounding averages went up. So did his assists, and his steals.
Hulls became a model of consistency, a model of improvement.
Filed to: Jordan Hulls