Leading the way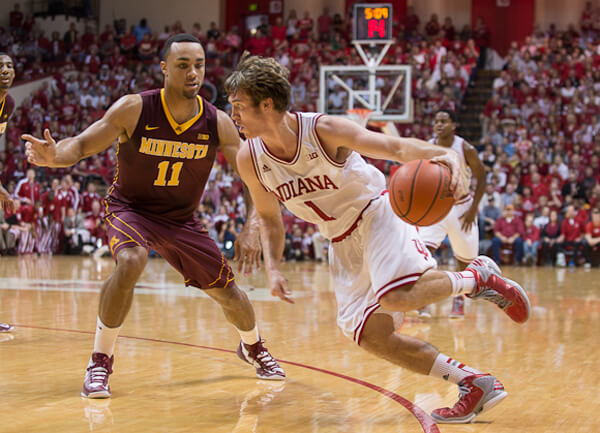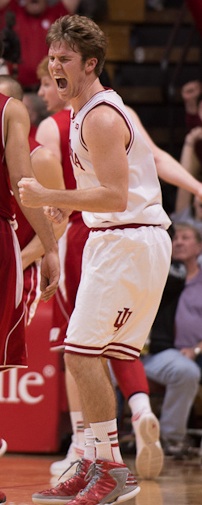 Close to home
While he wasn't going to choose a school just because of its proximity to home, Hulls said being close to his family was one of the secondary reasons he ended up at Indiana. He's taken regular visits home throughout his college career, but he's also far enough away to grow into his own man.
"It's been fun," Hulls said. "I've been able to see my family, and them being able to come to all my games, that's pretty special. It's pretty cool to be able to go home and get a home-cooked meal when you can. But it's not like my parents are bugging me or anything.
"If I have a Sunday morning where I can go to church with them and stuff like that, I'll try to do that."
Hulls' next step may take him much further away from home. He said he hopes to do something with basketball down the road and chase his dream of playing in the NBA.
"Can he play at that level? I don't know," J.C. Hulls said. "People have told him he could, that he has a shot at it. The things that he does are still valued."
Regardless of whether he gets a shot to play at the next level or not, Hulls has already cemented a legacy for himself because of what he's done for the Indiana program. He grew up with the team, and he's one of the main reasons the Hoosiers are back on top.
As Hulls sat and addressed the media prior to Senior Night last week, he was asked if he would do it all over if he could.
"I don't think I wish I could start over, but I don't also don't want to leave college yet either."
Watford walked by and overheard.
"You wouldn't do it again, Jordan?," he asked.
Hulls thought for a second, then joked about having the years back in his life so he wouldn't feel old anymore. But in the end, he recognizes it wouldn't be possible to reach the destination without making the journey, however long it may have been.
"That's why this class came here," Hulls said. "We wanted to be a part of something special, being able to turn the IU basketball program around. Those hard years were definitely difficult, but we had our faith, and we stuck with it."
Filed to: Jordan Hulls