Film Session: Sheehey's perfect afternoon
Will Sheehey finished a perfect 9-of-9 from the field en route to a career-high 22 points in Saturday's blowout win against the Boilermakers. That 9-of-9 mark set an Indiana record for most makes without a miss. Sheehey scored on the break and in Indiana's halfcourt offense — often making smart reads from the wing to sneak around the defense and score.
A look at three smart reads and a 3-pointer in the latest edition of Film Session:
I. Derek Elston sets a ball screen for Yogi Ferrell on the right wing as Sheehey is set up down in the left corner: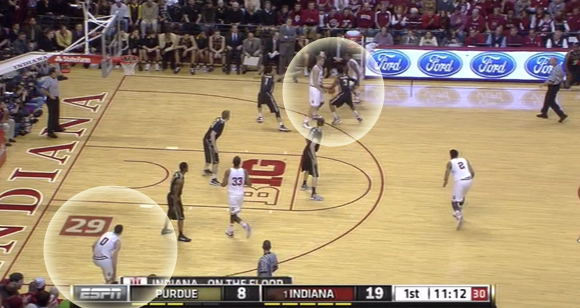 As Ferrell crosses over right, Sheehey starts to curl into the lane as Terone Johnson is watching the action on the strong side of the court: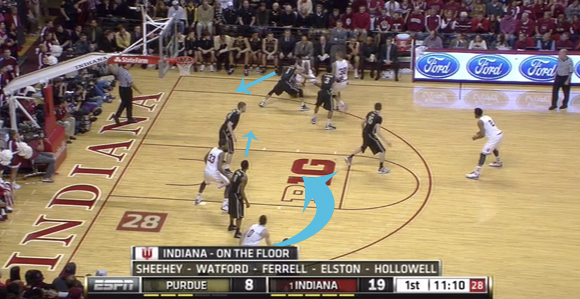 As Johnson looks left for Sheehey on the baseline with Ferrell curling around and drawing the attention of Sandi Marcius, Sheehey fills the open space in the lane: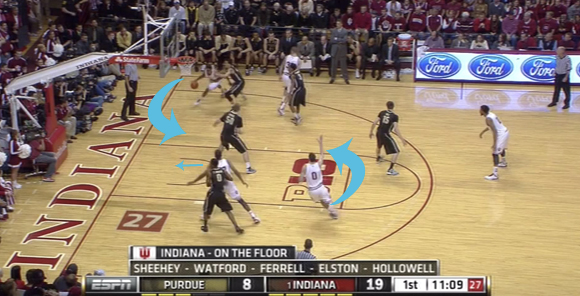 He catches with plenty of room with Marcius drawn even closer to Ferrell: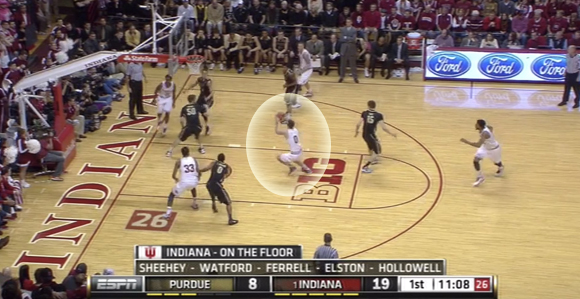 And throws down the monster slam: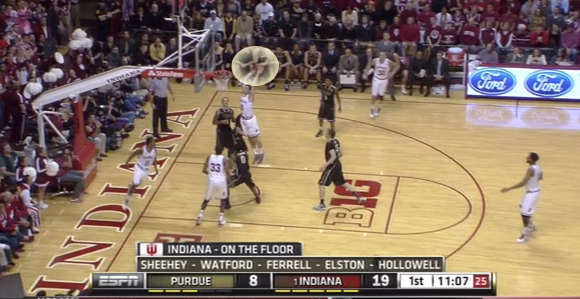 Sheehey's ability to see Ferrell making his move while simultaneously leaving Johnson and making his own move to the lane allowed for this jam. This was Sheehey's third score of the game and the Florida native's energy — which he thrives off of — was evident midway through the first half here.
Video:
Filed to: Will Sheehey