Film Session: 3-pointers after the break
In Indiana's forgettable first half against Nebraska on Wednesday night, the Hoosiers shot just 2-of-7 from beyond the arc. The second half brought stronger returns (6-of-9) as several players got in the mix and the Hoosiers ended the evening a cool 50 percent from distance (8-of-16).
A look at four such scores in the latest edition of Film Session:
I. WILL SHEEHEY
We start this with a different angle from the Big Ten Network broadcast crew. Jordan Hulls hands the ball off to Remy Abell on the right wing. The Cornhuskers have shifted into a 2-3 zone after Brandon Ubel went out with his fourth foul: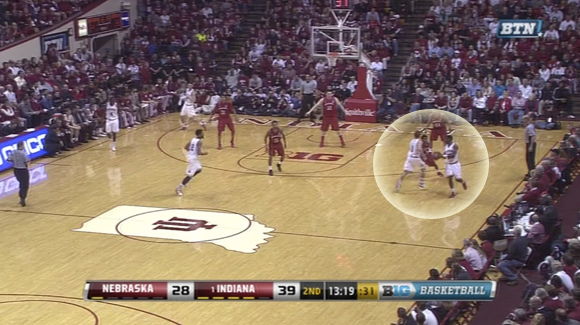 Christian Watford sets a pick for Abell and he goes left: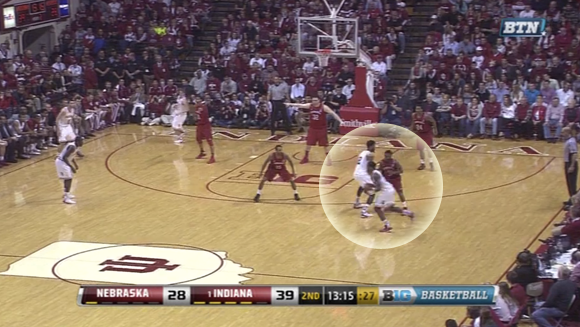 And he swings the ball to Victor Oladipo. Oladipo immediately throws a skip pass to Hulls in the corner. The Hoosiers have the zone overloaded with three players on the left to Nebraska's two defenders: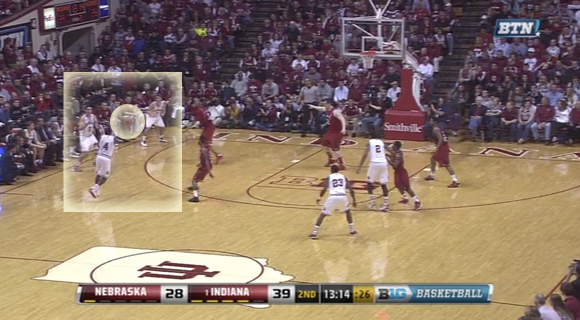 Hulls shot fakes and gets Shavon Shields up in the air and he moves inside the arc: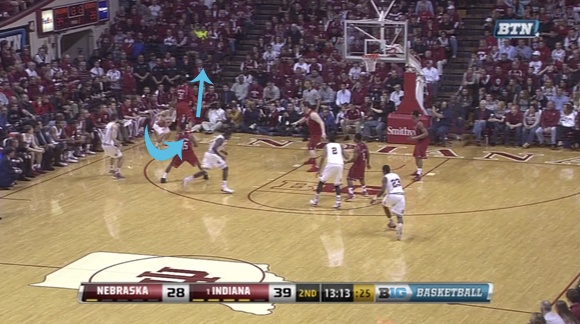 With Ray Gallegos having to help on Hulls, it leaves Sheehey open on the left wing: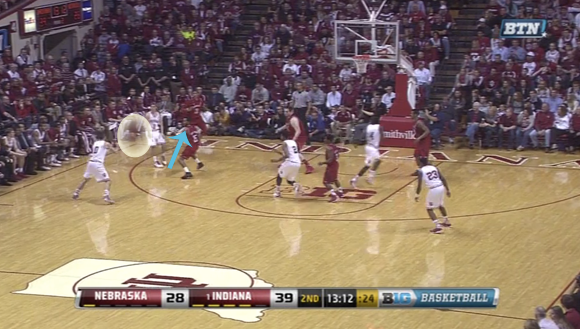 And he nails the trifecta: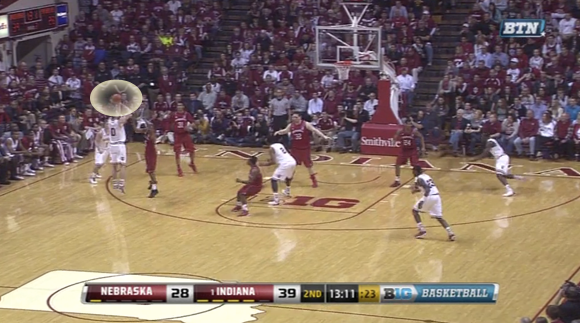 Make a move to get the defense out of balance, make the pass to the open man and hit.
Video:
Filed to: Nebraska Cornhuskers