Recruit roundup: Vonleh named to USA Junior National Select team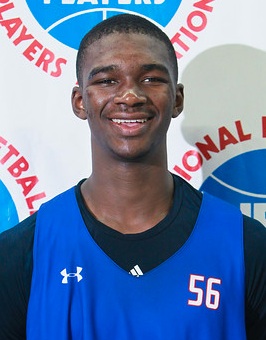 Throughout the season, Inside the Hall will keep you posted on how IU's six 2013 signees and James Blackmon Jr. are performing at their respective schools.

You can send us stats or results for this report at [email protected].
2013 SIGNEES
· Collin Hartman (Indianapolis Cathedral): Nine points in a 69-43 win over Indianapolis Howe on Jan. 15, five points and six rebounds in a 91-50 win over Shortridge on Jan. 17 and 3 points in a 76-54 win over Indianapolis Northwest on Jan. 19. All games were a part of the City Tournament. Cathedral plays in City Tournament championship at Indianapolis Tech tonight.
· Devin Davis Jr. (Warren Central): Eight points in a 53-45 win over Terre Haute South on Jan. 18.
· Luke Fischer (Germantown, WI): Team-high 27 points in a 73-60 win over Whitefish Bay on Jan. 18.
· Noah Vonleh (New Hampton Prep, NH): 13 points and 15 rebounds in a 55-54 loss to St. Thomas More on Jan. 14. Seven points and 16 rebounds in an 82-72 win over Brewster Academy on Jan. 15. No stats available in a 37-33 loss to Philip Exeter on Jan. 18. Eight points in an 61-59 loss to Notre Dame Prep in the BABC Basketball Showcase on Jan. 19. Nine points, five rebounds, one assist and one steal in a 55-47 loss to Huntington Prep on Jan. 20 in the Hoop Hall Classic. Vonleh was named to the USA Junior National Select team for the Nike Hoop Summit.
· Stanford Robinson (Findlay Prep, NV): Sixteen points, eight rebounds, three assists, two steals and one block in a 71-47 win over Thurgood Marshall (Oh.) on Jan. 18 at the 2013 Flyin' to the Hoop Invitational in Kettering, Ohio. (Recap and Video)
· Troy Williams (Oak Hill Academy, VA): Did not play as both of Oak Hill's games were canceled.
2014 COMMITMENT
· James Blackmon Jr. (Ft. Wayne Luers): Twenty-nine points in a 64-55 win over Ft. Wayne Wayne on Jan. 18 and 38 points in a 76-59 win at Muncie Burris on Jan. 19.
Filed to: James Blackmon Jr., Luke Fischer, Noah Vonleh, Stanford Robinson