Big Ten Power Rankings: Non-conference edition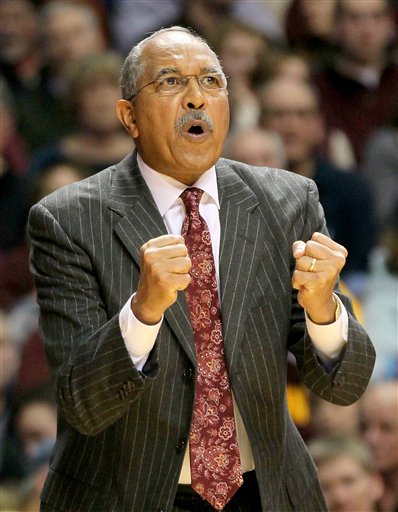 Inside the Hall's power rankings are back and will appear throughout Big Ten play each Monday beginning Jan. 7. But as a precursor, let's take a look at the league with the start of conference play just five days away.
Inside the Hall Big Ten power rankings: Non-conference edition
12. Penn State (7-4) … Perhaps the Nittany Lions don't belong in the cellar, but after struggling to put away teams like Delaware State and Army at home, a blowout win over New Hampshire isn't enough to justify putting them any higher. Without Tim Frazier (ruptured Achilles), the Nittany Lions may struggle to win more than one Big Ten game.
11. Purdue (5-6) … Oh how quickly things can change. Our offseason power rankings placed the Boilermakers at No. 7, but that type of optimism is hard to place when you look at Purdue's current resume. Their best win is at Clemson and a loss at lowly Eastern Michigan back on Dec. 8 is tough to defend. Freshman big man A.J. Hammons has played well in spots, but Purdue needs more consistently from Terone Johnson (44.6 eFG%).
10. Nebraska (8-4) … Unlike Purdue, Nebraska doesn't have an awful loss and while the computer numbers suggest they'll be the league's worst team, their performance to-date lands them at No. 10. The bad news for Huskers fans is their brutal start to league play: at Ohio State, Wisconsin, at Michigan and at Michigan State. Yikes.
9. Northwestern (9-4) … The Big Ten lost some star power when the Wildcats lost Drew Crawford for the season earlier this month with a torn labrum. Without Crawford, it's tough to imagine Northwestern reaching the NCAA Tournament for the first time in program history.
8. Iowa (11-2) … This is where things begin to get tricky. The Hawkeyes have played one of the worst schedules in the country (331st according to KenPom.com), but this looks like a team that could be a tough out in league play. Roy Devyn Marble and Aaron White are an underrated duo and the ancillary pieces are better than they were a season ago.
7. Wisconsin (8-4) … We're only six teams in and we've arrived at another club forced to overcome a substantial injury. For the Badgers, it's guard Josh Gasser. This looks like the year that Bo Ryan's streak of finishing in the top four in conference play will end, especially if his club continues to shoot 63.9 percent from the foul line.
6. Ohio State (9-2) … Losses to Duke and Kansas are nothing to frown upon, but who has Ohio State beaten? Their only win over a power conference team is Washington and Saturday's loss to the Jayhawks raised a legitimate question: Does Deshaun Thomas have enough help on the offensive end?
5. Illinois (12-1) … So far, so good for first-year coach John Groce. The Illini won the Maui Invitational and also won at Gonzaga which is a huge sign of progress for a program that struggled to build a winning mentality under Bruce Weber. Trey Burke and Cody Zeller might be the league's player of the year favorites, but Brandon Paul (19.2 ppg, 5.3 rpg, 3.6 apg) is playing like he belongs in the discussion, too.
4. Michigan State (11-2) … Counting out Tom Izzo is never a wise proposition and while the season opening loss to Connecticut raised questions, the Spartans bounced back and toppled Kansas, which could be a valuable win come Selection Sunday. A slimmed down Derrick Nix has been key to anchoring the frontline in East Lansing and Keith Appling, Gary Harris and Branden Dawson is a good enough nucleus to win big.
3. Minnesota (12-1) … This could be the most debated pick of this week's rankings, but the Gophers are the best offensive rebounding team in the country and they're also in the top 20 in both offensive and defensive efficiency. As much as Tubby Smith has been knocked by some national media (and Kentucky fans) for not being able to recruit, he's proving this season that it's not always about loading up on McDonald's All-Americans.
2. Indiana (11-1) … The Hoosiers may have the most depth and upside of any team in the conference, but ultimately this team's destiny will be determined by its ability to defend. Right now the computer numbers say that IU has the league's best defense (and offense, too), but this group hasn't played a true road game. The continued improvement of Victor Oladipo and Will Sheehey should bear even more fruit for the Hoosiers once league play begins.
1. Michigan (12-0) … The league's lone unbeaten still standing, the Wolverines own three wins over teams in the top 35 of the KenPom.com rankings and can beat you in so many ways. The aforementioned Trey Burke is beginning to hit his stride, Tim Hardaway is shooting better from the perimeter and Michigan's freshmen, led by Nik Stauskas, are making a huge impact. Circle the IU-Michigan game in Bloomington on Feb. 2 with a sharpie.
Filed to: Big Ten Power Rankings