Film Session: Steals into scores
Indiana recorded a season-high nine steals against Ball State in its 101-53 win on Sunday evening.
A look at three steals the Hoosiers quickly turned into scores — a large point of emphasis for a defense now ranked No. 6 in adjusted defensive efficiency according to KenPom — in the latest edition of Film Session.
I. Jauwan Scaife is guarded by Maurice Creek up top: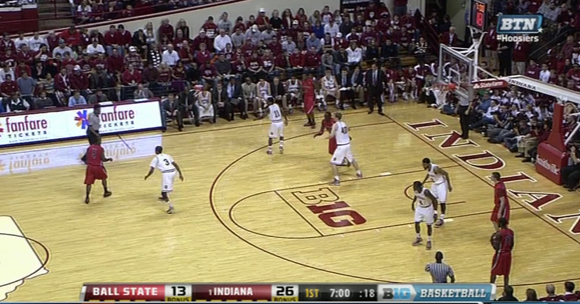 Majok Majok comes to set a ball screen for Scaife as Zeller hedges: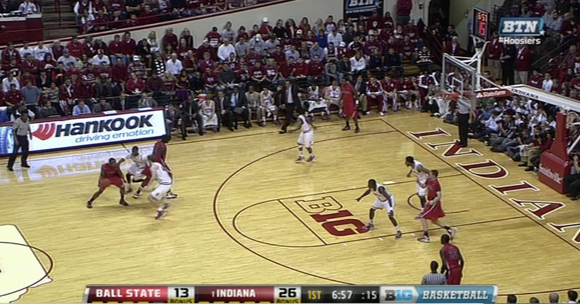 As Scaife looks to split the defenders, Zeller gets a hand in and pops the ball loose: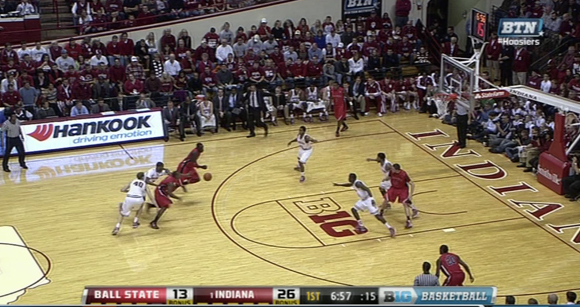 Christian Watford snatches it up, looks ahead and passes up to Zeller: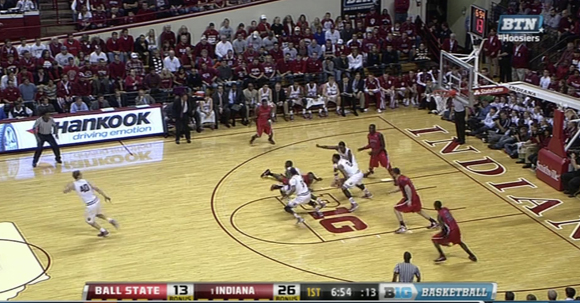 Zeller is off to the races. Notice Victor Oladipo and Creek also ahead of the Ball State defense: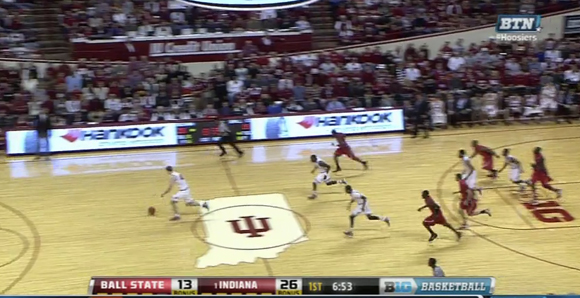 Zeller dunks it home, his deflection rewarded:
Video:
II. This one starts all Sheeladipo. Will Sheehey fronts Chris Bond down in the post: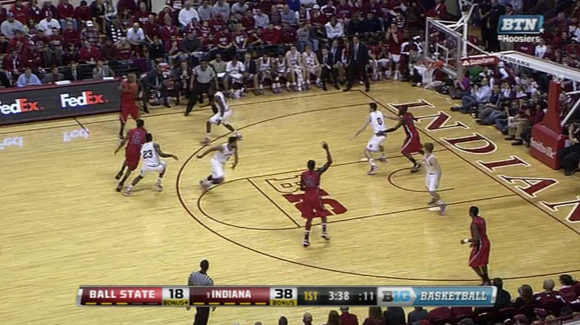 Bond comes up to set a balls screen for Scaife and Victor Oladipo and Sheehey switch: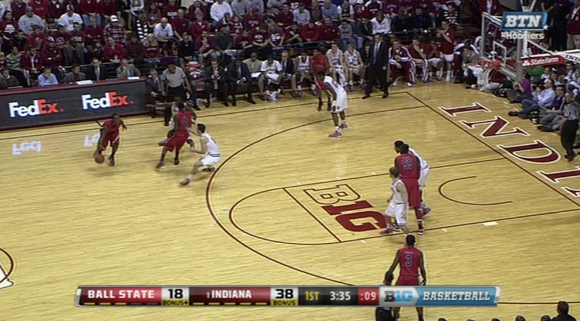 Scaife drives on Sheehey and is met by Oladipo: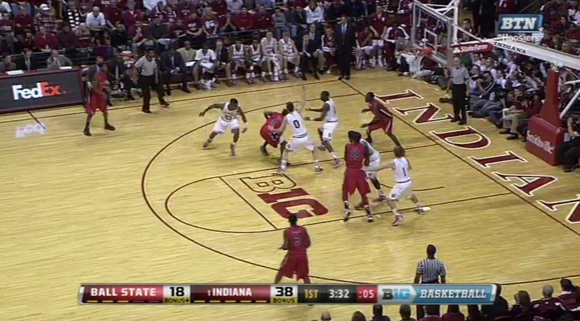 Sheehey then gets a hand in and steals the ball as Scaife tries passing to a seemingly open Bond: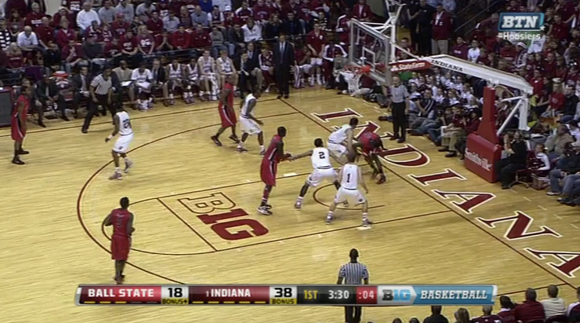 Sheehey brings the ball down the court as Ball State is actually able to recover back on defense: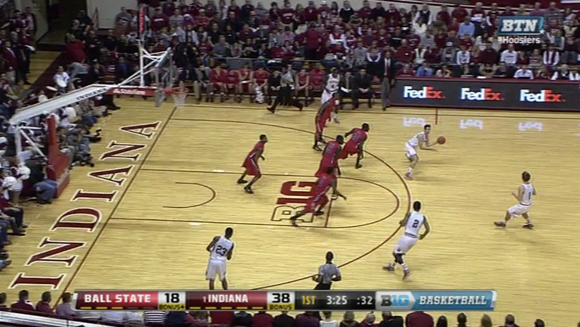 Sheehey swings the ball to Jordan Hulls, who swings to Christian Watford. Watford draws the defense to the free throw line, which frees Hulls: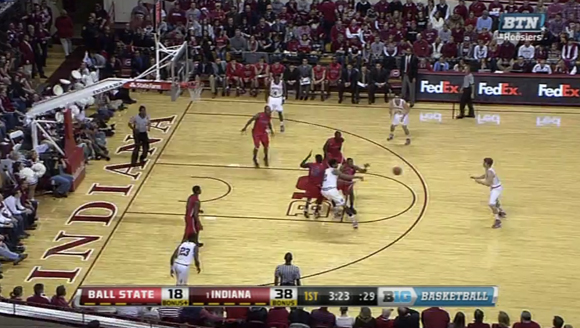 He hits the 3-pointer: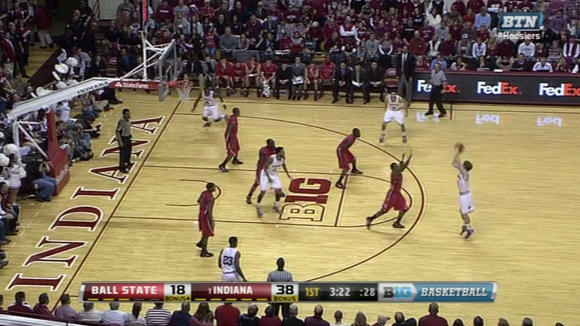 Video:
III. Majok sets a screen for Scaife on the left wing: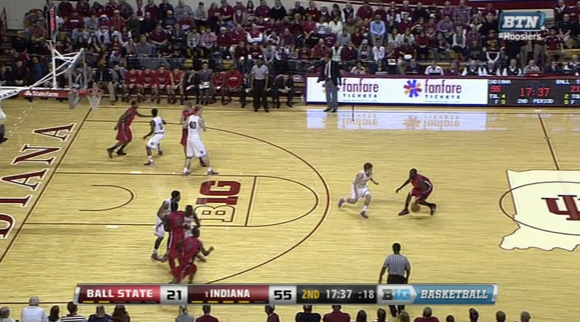 Bond throws a bit of a lazy pass: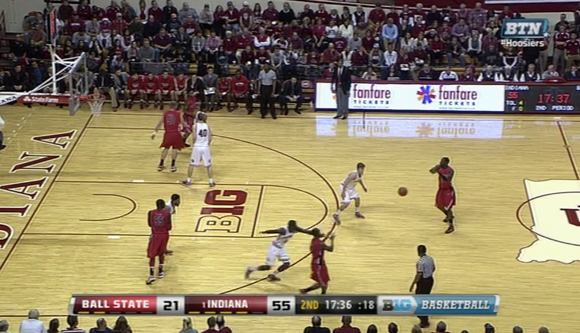 Which Oladipo gets a hand on and deflects: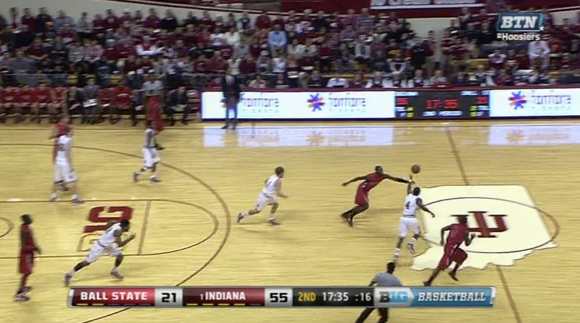 He eventually corrals the ball and gets fouled going up for a lay-up: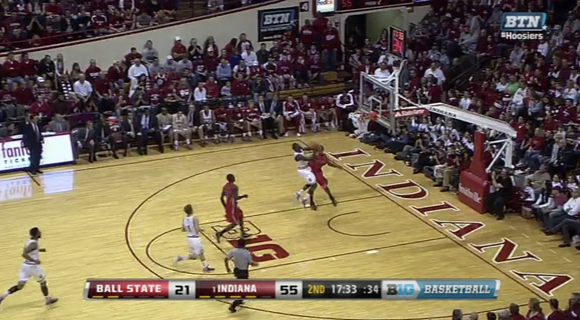 He made both free throws.
Video:
Filed to: Ball State Cardinals