Film Session: Hulls' dishes
On a night when he registered his 1,000th point in the cream and crimson, Jordan Hulls also tallied five assists — a few in impressive fashion.
A look at three such dishes in the latest edition of Film Session:
I. Hulls looks to get an entry pass into Cody Zeller: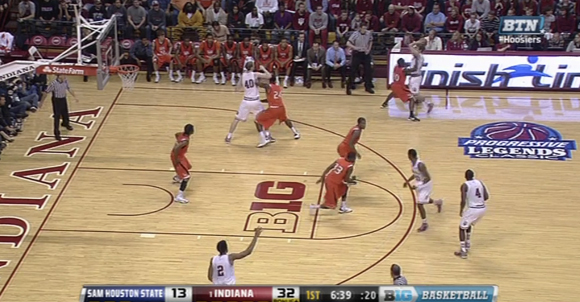 With nothing doing he swings it to Victor Oladipo. Zeller comes up from the post area and sets a ball screen for Oladipo: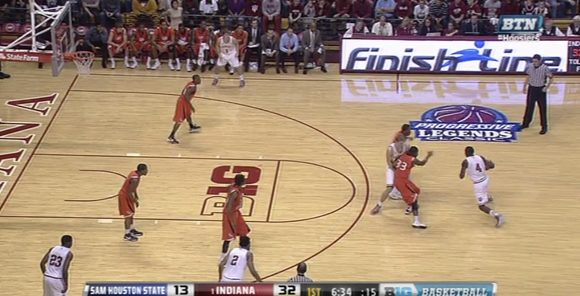 He drives right and kicks Hulls. He shoots a 3-pointer: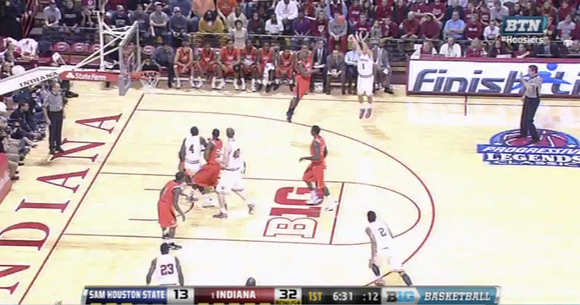 Hulls misses, but follow his shot and grabs the rebound:
He zips a nifty pass into Zeller, as the defensive isn't quite reset: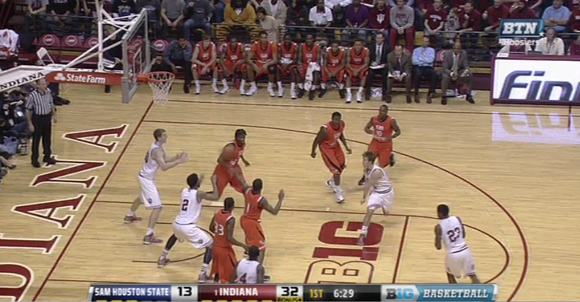 Zeller dunks it home for two points: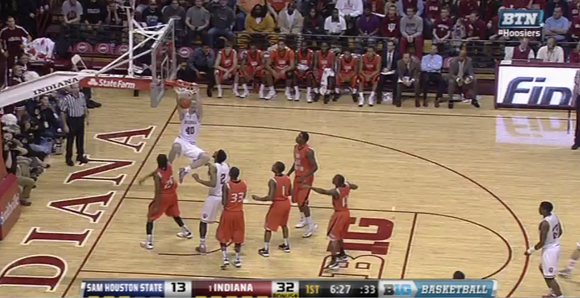 The Hoosiers gobbled up 55.2% of their misses Thursday night, and here was Hulls getting in on the action with that and creating a second-chance opportunity for his teammate.
Video:
II. Zeller and Oladipo set up on the right high post, as Yogi Ferrell brings the action their way: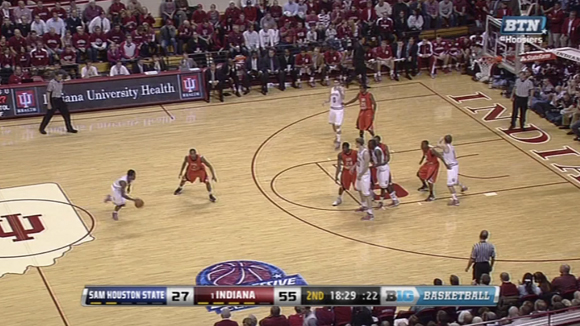 Oladipo breaks up top and receives a pass from Ferrell: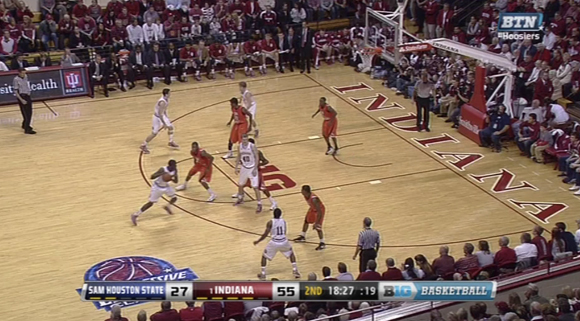 Oladipo passes it to Hulls on the left wing and curls around to the hoop: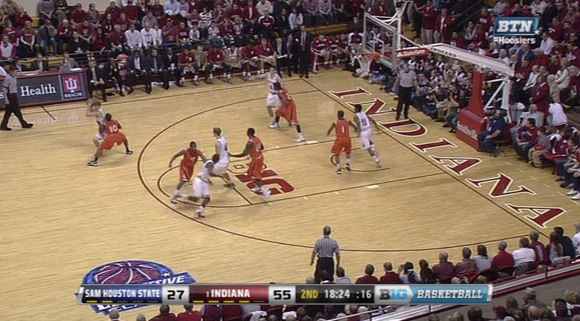 Hulls tosses it up to Oladipo: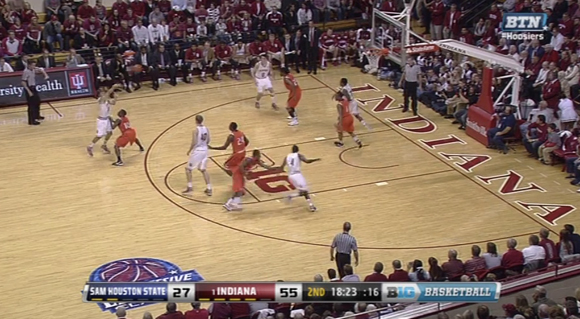 Who puts it in the hoop: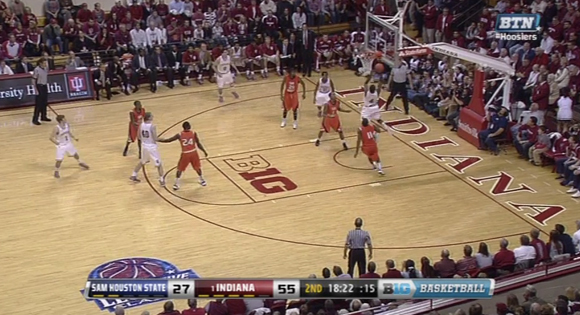 Video:
III. Hulls grabs a defensive rebound and the Hoosiers, as they do, are off to the races: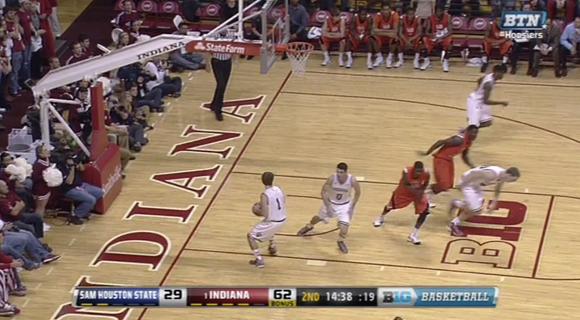 Hulls, at halfcourt, whips a no-look pass towards the frontcourt: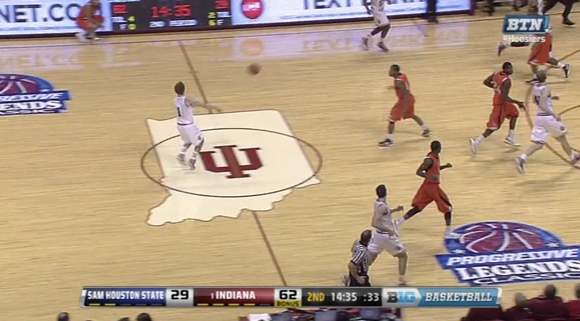 Watford — who appeared to maybe not have been expecting it right away — is able to gather: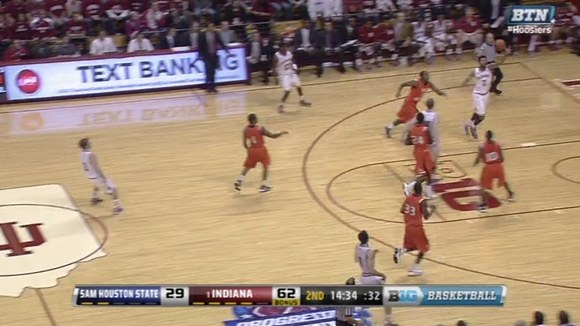 And score on the other side of the basket: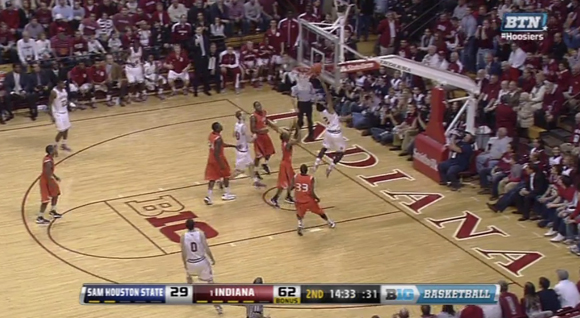 Pretty.
Video:
Filed to: Jordan Hulls