Film Session: Zeller outside of the low post
Indiana sophomore seven-footer Cody Zeller pumped in 22 points in Monday night's win against North Dakota State.
A look at four scores where the big man flashed his offensively versatility outside the low post in the latest edition of Film Session.
I.
Zeller jostles for position down low as Jordan Hulls looks to get the ball into him: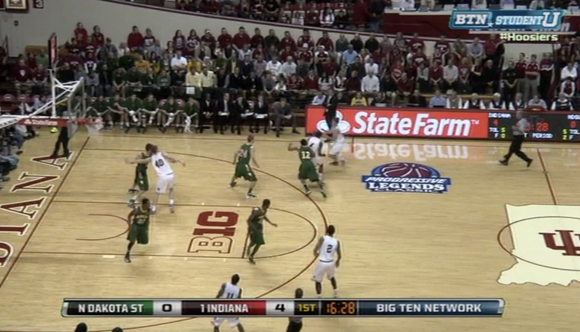 Zeller gets around in front of Marshall Bjorkland and receives an entry pass from Jordan Hulls: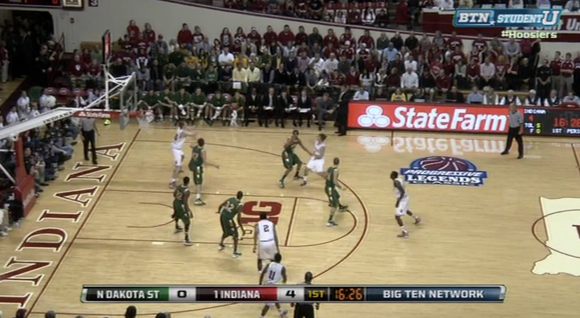 Zeller gets the ball just a few feet in front of the 3-point line and faces up as Bjorkland gives him a decent amount of space: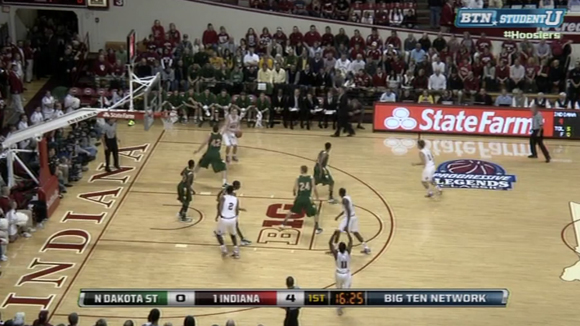 He takes the jumper and hits: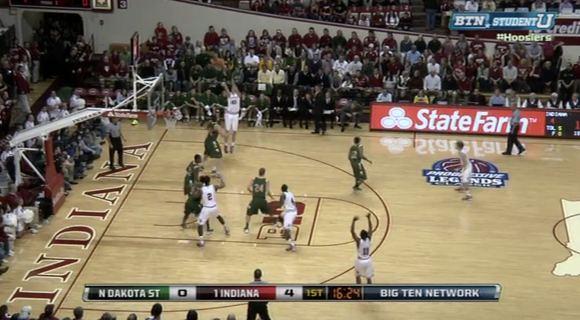 We heard a lot about Zeller playing more of a perimeter game at times heading into the season, and here was our first example of it in the young 2012-13 campaign.
Video:
II.
Off a set inbounds play, Hulls passes to Victor Oladipo as Zeller immediately heads to the ball: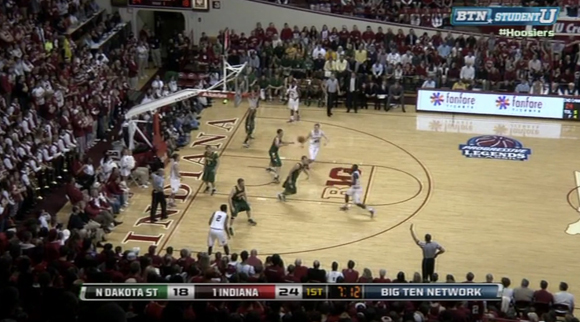 Zeller sets a pick for Oladipo: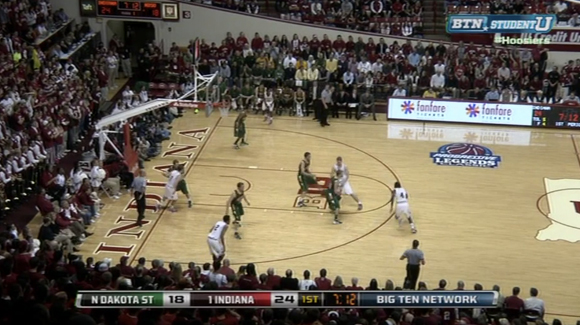 He rolls to the hoop and gets a feed from him: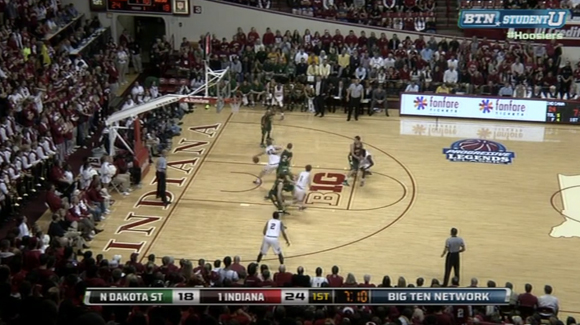 Dunk: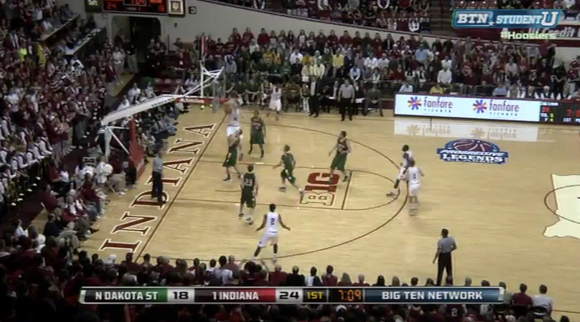 Video:
III.
Yogi Ferrell passes to Zeller in the left high post: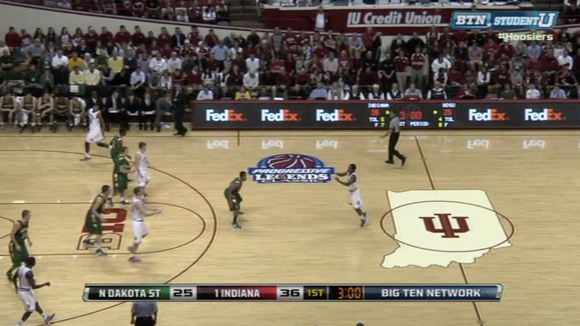 Zeller makes a move right: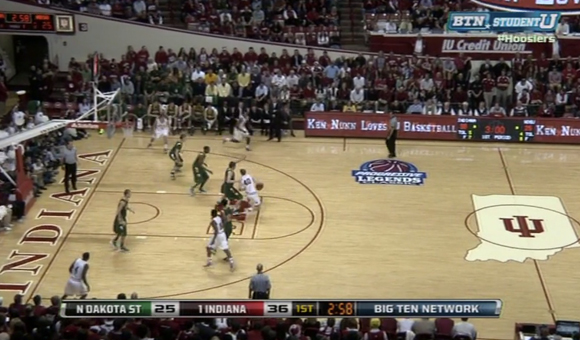 Spins left: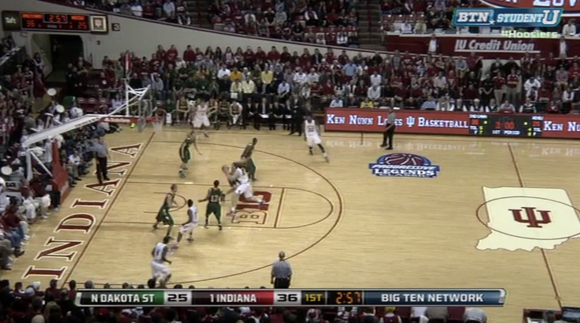 And scores: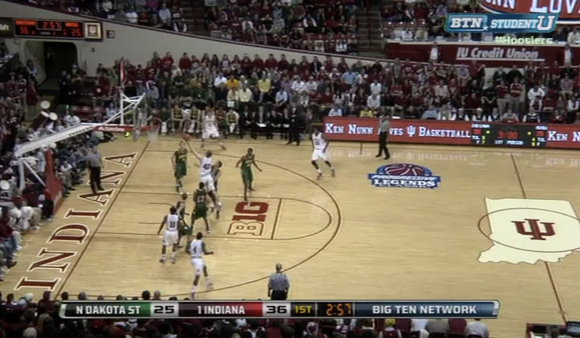 Nice little move here, and another feather in the cap for his versatile offensive game.
Video:
IV.
Zeller blocks a Kory Brown shot: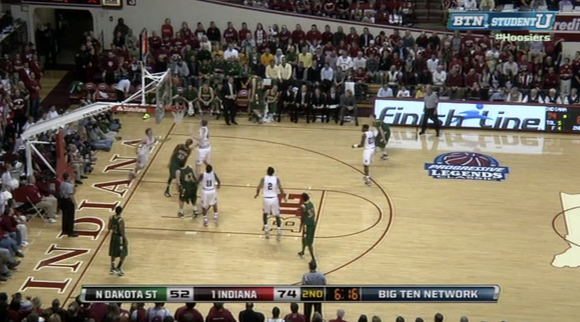 Hulls tips it back to him:
And he's off to the races with a pass to Remy Abell: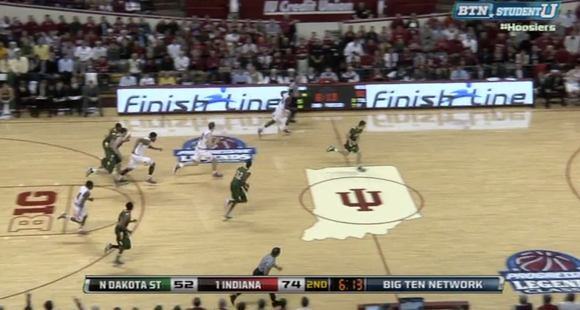 Abell passes back to Zeller: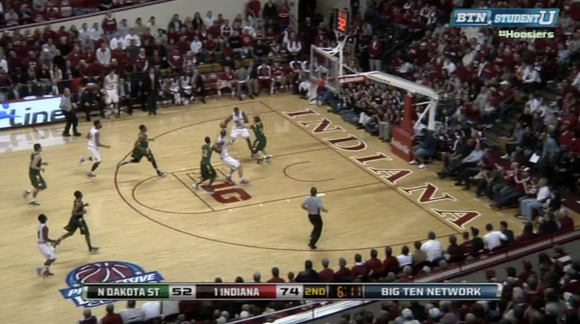 Who's fouled on a dunk: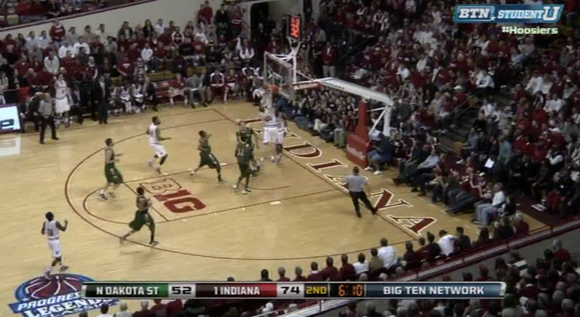 Nothing new here. Zeller's ability to run the floor and score in transition is well documented at this point in his career.
Video:
Filed to: Cody Zeller