Film Session: The Yogi Effect
Freshman point guard Yogi Ferrell racked up seven assists in his Hoosier debut — a blowout victory over the Bryant Bulldogs.
Here's a deeper look at three such assists in the latest edition of Film Session:
I.
Off a Ben Francis missed three, Ferrell corrals the rebound. Cody Zeller, who got a hand up on Francis in the corner, is off to the races: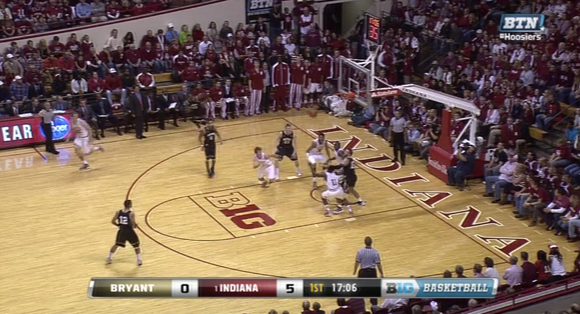 Ferrell takes but one dribble … :
Before he throw a long pass to Zeller: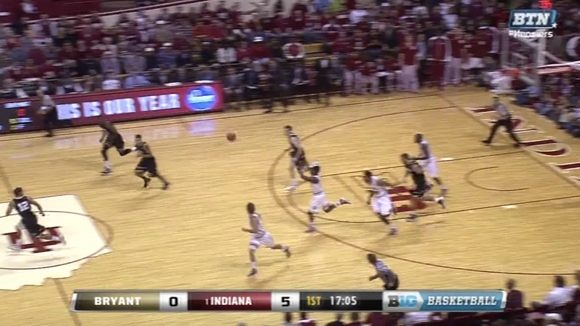 He catches in stride: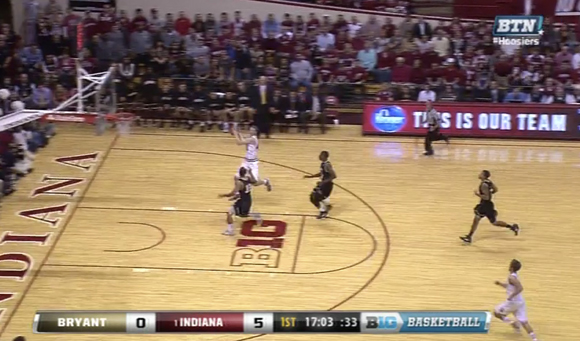 And puts it in for two points: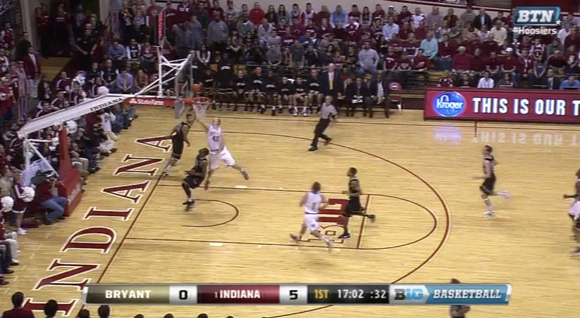 Nothing complicated here. It's just a combination of a big man who relentlessly runs the floor and a point guard adept at finding his teammates.
Video:
II.
Victor Oladipo passes out of the right block to Ferrell: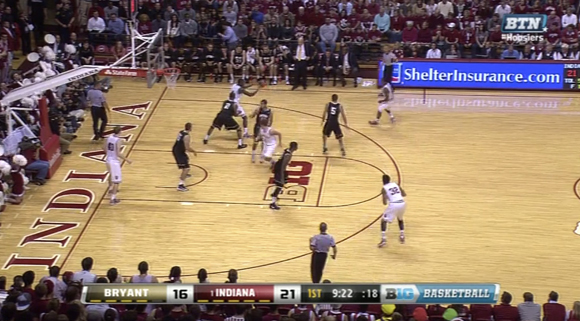 Oladipo shows a ball screen on Frankie Dobbs. Ferrell fakes right, gets Dobbs leaning, and takes the advantage left: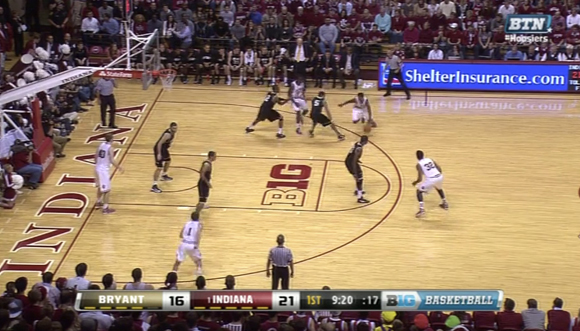 From there, Vlad Kondratyev comes to stop the ball, and Ferrell throws a slick one-handed pass to Zeller: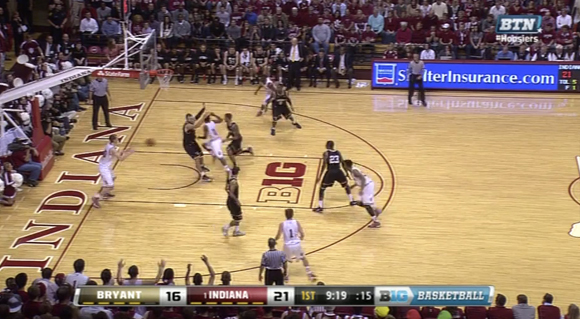 Who dunks it home: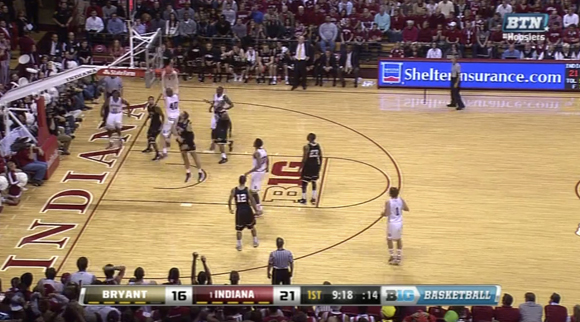 Here it's as easy as Yogi drawing attention in the lane and finding the open man for a high-percentage look near the rim.
Video:
III.
Ferrell throws an entry pass to Zeller: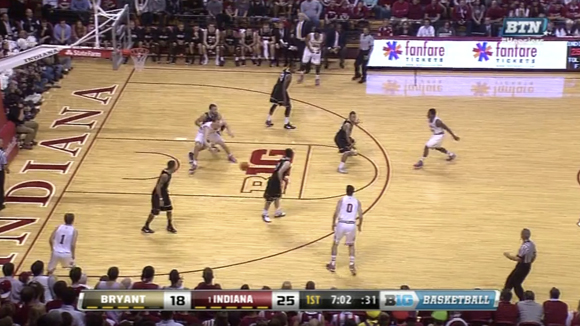 Zeller dribbles out of the post and hands it back to Ferrell: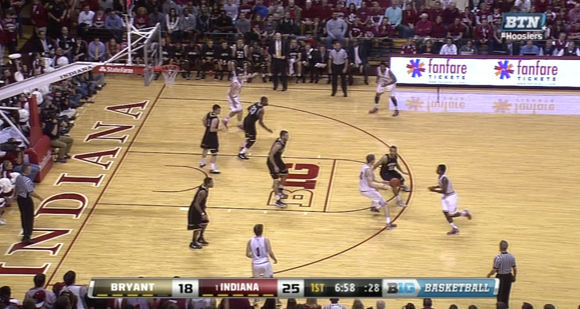 Zeller puts a bit of a brush screen on Dyami Starks, which allows Ferrell to make a line for the hoop :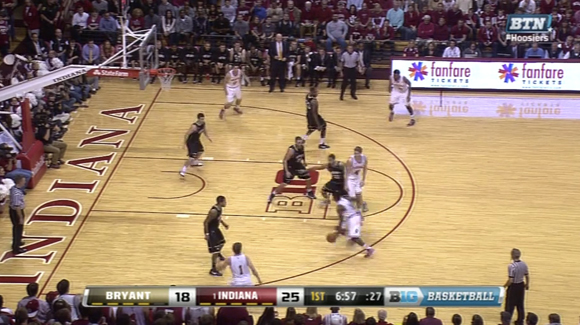 With two defenders on Ferrell, Will Sheehey finds himself open. Ferrell delivers him a pass: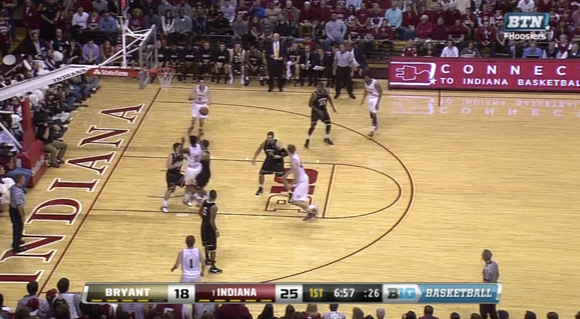 Dunk: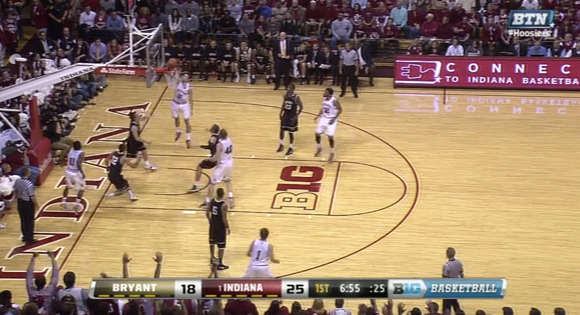 Again: Yogi draw the D on the strong side and dumps it off for a dunk to a teammate on the weak side. The action is just initiated off the opposite wing here.
Video:
Filed to: Bryant Bulldogs, Yogi Ferrell