Podcast on the Brink: Discussing the NCAA's ruling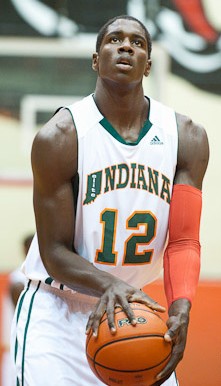 Another season is upon us, and so, too, is another controversy.
Just days before IU is set to take on Bryant in the regular-season opener, the NCAA handed down nine-game suspensions to freshmen Hanner Mosquera-Perea and Peter Jurkin for taking "impermissible benefits" from A-HOPE founder and Indiana Elite coach Mark Adams, who was deemed an IU booster.
Herald-Times beat man Dustin Dopirak and Bylaw Blog creator John Infante join hosts Matt Dollinger and Greg Rosenstein to discuss the news and take an in-depth look at the NCAA's handling of the case and IU's future.
Among the topics discussed on this week's show:
· Why the nine-game suspensions occurred
· What the decision means for IU's future relationship with Mark
Adams and the A-HOPE program
· How both Mosquera-Perea and Jurkin can pay their fines
· The likelihood of IU winning an appeal with the NCAA
· Impact on the Hoosiers' frontcourt for the first nine games of the season
· The handling of the Mosquera-Perea/Jurkin case by IU's compliance staff in the wake of Kelvin Sampson
So tune in and enjoy. As always, feel free to drop us a note at [email protected].
Listen in the embedded media player below, download the episode, subscribe via iTunes or subscribe to the RSS feed.
Filed to: Hanner Mosquera-Perea, Peter Jurkin, Podcast on the Brink