Indiana leading chase for 2013 forward Troy Williams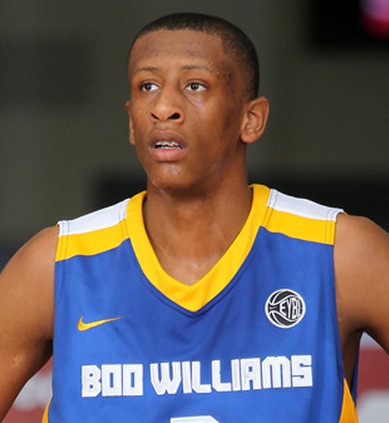 Hoosier Hysteria made quite the impact on Troy Williams.
The 2013 recruit had been targeting the spring to commit, but his timetable has been accelerated following his official visit to Bloomington last weekend. Williams, a 6-foot-7 forward from Oak Hill Academy in Virginia, is the No. 32 prospect in the 2013 class, according to ESPN.com.
Indiana coach Tom Crean traveled to watch Williams play in a scrimmage at Oak Hill following Big Ten Media Day Thursday night, and rumors surfaced that a decision was imminent.
His uncle and AAU coach, Boo Williams, shot that idea down.
"Indiana is leading," Boo Williams said, "but I don't think anything is going to happen tonight."
Troy Williams admitted earlier this week that the Hoosier Hysteria experience had moved Indiana on his list of suitors, but he shied away from saying the visit was better than the one he made to North Carolina a week earlier. But he was certainly blown away by the atmosphere.
"I wouldn't say it's better or worse," Williams told Inside the Hall on Monday. "There's a fan difference as in who likes their basketball more, but I wouldn't say there's a difference in how I liked them.
"I didn't know that their basketball meant that much to them. It was more people than I thought would show up."
Williams reportedly finished the scrimmage on Thursday night against Hargrave Military Academy with 16 points, 14 rebounds and five assists.
Filed to: Troy Williams