Troy Williams says Hoosier Hysteria moved Indiana on his list of schools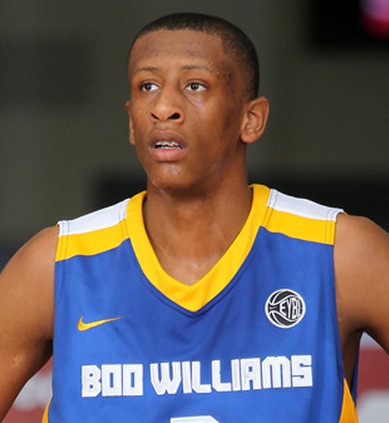 Troy Williams had heard all the stories about how crazy Hoosier Hysteria was going to be.
His close friend, Stanford Robinson, is already committed to play for the Hoosiers next year, and the two had spoken about the event on occasion.
But when Williams, a highly-touted forward in the 2013 recruiting class, actually stepped foot inside Assembly Hall on Saturday, he was surprised by what he saw.
"I didn't know that their basketball meant that much to them," Williams told Inside the Hall on Monday. "It was more people than I thought would show up.
"It was fun. It was a great campus and everything. All the people and all the fans were nice, the kids were nice. If I were to decide to go there, the recruits that are going there next year are real cool too."
Williams, a 6-foot-7 forward from Oak Hill Academy in Virginia, is the 31st-ranked player in the 2013 class, according to ESPN.com.
He has already taken an official visit to North Carolina this month and his uncle, Boo Williams, said he would likely take another one the weekend of Nov. 17. Boo Williams did not yet know which school will get the third visit.
Troy Williams said Hoosier Hysteria moved Indiana on his list of suitors, but he would not go as far as to say it was better than his visit to North Carolina.
"I wouldn't say it's better or worse," Williams said. "There's a fan difference as in who likes their basketball more, but I wouldn't say there's a difference in how I liked them."
One of the better parts of the visit, according the Williams, was getting to catch up with friends BeeJay Anya and Robinson. All three are from the East coast, and Williams and Anya remain unsigned.
"It was real fun. It was nice seeing each other again," Williams said. "We hadn't seen each since Lebron camp [in July], so that was good."
Filed to: Troy Williams