With in-home visits underway, Meeks enjoying the process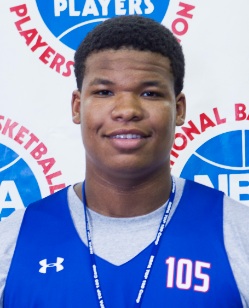 The grind of the recruiting process can be burdensome, but for Kennedy Meeks, a class of 2013 center from Charlotte, North Carolina, the opposite is true.
At 6-foot-9 and 297 pounds with soft hands and a reputation for being one of the nation's best passing big men, Meeks is highly coveted. And it's a position he's having fun with as his final year of high school begins.
"I enjoy it. Some people don't, but I do," Meeks told Inside the Hall. "It just feels good to know that a school is really after you and really sees something in you and just really has a lot of interest. And it's kind of cool that they give you a full ride. I like it."
While he hasn't trimmed his list of schools officially, Meeks is hosting five schools on in-home visits. Georgetown got the first crack on Sunday as the NCAA's recruiting period got underway. North Carolina State will be in to visit with Meeks and his family today.
North Carolina, Kentucky and Indiana will follow next week. A sixth school, Ohio State, isn't making an in-home visit, but ESPN.com's No. 17 player nationally said the Buckeyes are recruiting him hard.
As for what he's looking to get out of the visits, Meeks, who hopes to major in communications or sports broadcasting, said getting a better feel for each of the schools is important.
"I'm basically just looking for the right fit for me," he said. "Not a school that just tells me what I want to hear, but one that tells me the truth about where I would stand in their program and how they feel I can help them as a player. Also, the education part of it, graduation rates and if I were to go to the NBA before graduation, if my grades would come back (later)."
Indiana began recruiting Meeks over the summer and tracked him at the Nike Global Challenge and the EYBL Finals at the Nike Peach Jam, where he averaged 12.0 points, 8.5 rebounds, 2.7 assists and 1.2 blocks in 26.7 minutes per game.
At the Peach Jam, Meeks said that Indiana was a school he hoped to see and he acknowledged Sunday that a visit could happen.
"It's still a possibility," he said of a visit to Bloomington. "I just think I have to take my time and on their home visit, I'm just really going to hone in on what they're about and see if that's a school that I really want to visit."
Meeks, who said he was using water aerobics to lose weight over the summer, said conditioning and fitness is still a priority for him before he arrives at the next level.
"I'm just trying to work on conditioning and trying to get my body in even better shape," Meeks said. "I feel like I can help a college win a championship by playing together, being the best I can be, making my surroundings even better and just keep working hard."
Filed to: Kennedy Meeks