Open Thread: Discuss the 2012-2013 rotation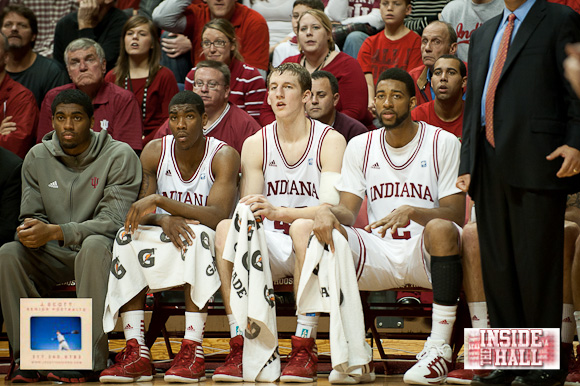 One of the more interesting open threads we've had over the last two offseasons on Inside the Hall is our poll on who will comprise the rotation for the upcoming season.
Two years ago, the idea was born after comments by Tom Crean stating that when he spoke with several of his players, most of them had Guy-Marc Michel in their top eight for the 2010-2011 rotation. A lot can happen between now and the beginning of practice, as evidenced two years ago with Marc-Michel who never played a game for the Hoosiers.
Last year, nearly 200 of you chimed in with your thoughts on a team that ended up in the Sweet 16 after being picked by most to finish in the bottom half of the Big Ten.
We'll once again change the questions slightly this season, but here are two to ponder: With four of five starters returning and a highly ranked recruiting class arriving, how many players do you expect to average more than ten minutes per game? (Note: There were eight last season.)
And second, which five players will start the first Big Ten game?
Happy Monday, friends.
"Like" Inside the Hall on Facebook and follow us on Twitter.
Filed to: Open thread