Peach Jam Notebook: White, McCullough talk IU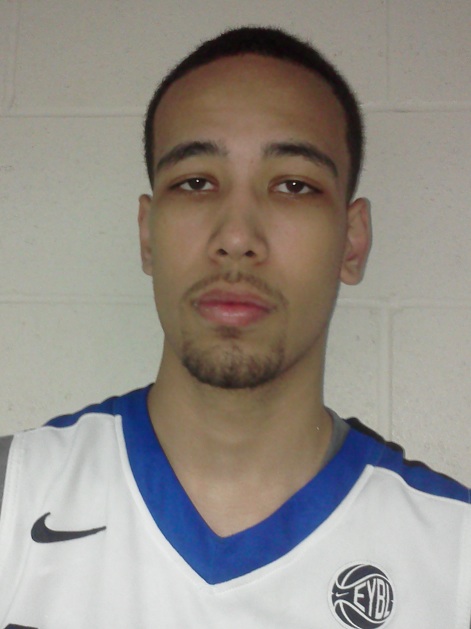 NORTH AUGUSTA, S.C. – Paul White battled and got the putback in an attempt to rescue his rallying Meanstreets team, but the deficit was too much to overcome.
The four-star forward scored eight points and added seven rebounds, but Meanstreets saw its Peach Jam run end in pool play with a 2-3 record following an 80-76 loss to The Family on Saturday morning.
"That was just trying to give us hope," White said of his effort in the late rally. "Unfortunately, it didn't put us over the mountaintop. I was just not trying to give up."
The 6-foot-8 forward from Whitney Young in Chicago already has a scholarship offer from Indiana, which he learned of through one of his AAU coaches. His contact with the IU staff has been limited thus far, but White hopes to change that very soon.
"I'm planning on getting in contact with them," White said. "I don't know if they have my cell number. They may, but I'm going to tell one of the coaches to make sure that they have one of my numbers."
White said he is interested in the Hoosiers – he spoke highly of the program's history and former coach Bobby Knight and player Isiah Thomas – along with Florida, Ohio State, Marquette, Arizona, Wisconsin, Illinois, DePaul, Northwestern, Florida State and a few others schools.
White said his relationship with the various coaching staffs pursuing him will play a big part in his decision.
"It's always nice to talk about basketball, but it's even better to just talk as people," he said. "It makes you feel comfortable."
White, who will be a junior this year, has set a goal to play a little tougher.
"I'm looking to be more aggressive in the high school season," he said. "I learned, on this team, I was a little bit too passive."
Highly touted 2014 prospect "blessed" by IU offer
It may still be fresh in his mind, but Chris McCullough remains excited about Indiana's offer – and all the others.
"It was good (to get the IU offer)," the 6-foot-10 forward said. "I was just blessed to have another offer."
McCullough, who plays for Connecticut's Salisbury School, said coach Tom Crean called him with the offer about two weeks ago and the two have been keeping in touch since.
Indiana is one of the schools contacting McCullough frequently along with Connecticut, St. John's, Kansas, Syracuse, Arizona, Temple and Ohio State.
This week at the Peach Jam, McCullough's Team Scan is off to a 3-0 start thanks in large part to the stellar play of its five-star prospect.
On Friday, the rising junior scored 17 points as Team Scan beat Houston Hoops, 69-54. The undefeated record puts Team Scan into a 16U semifinal game against the Southern Stampede at 8:45 p.m. tonight.
It's all been another successful stretch for McCullough, who said he's staying calm through all the attention.
"I just try not to [think about it]," he said. "I try to play my game."
Wayne Staats is a sports reporter at The Augusta Chronicle, where he's covered high school sports since August of 2010. He's reporting this week from the Peach Jam for Inside the Hall.
Filed to: Chris McCullough, Paul White