Phil Booth building strong relationship with IU staff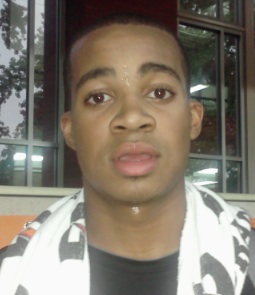 NORTH AUGUSTA, S.C. – It's going to be in either August or October, but there will be a Phil Booth visit to Indiana.
"It's going to happen," the class of 2014 guard said.
Booth, a four-star prospect, already has an offer from the Hoosiers. He also has a good relationship with Hoosiers assistant coach Kenny Johnson.
Booth currently plays for the 16U team with Team Takeover – the AAU program Johnson used to lead.
The 6-foot-3 guard said he's known Johnson for about two years and the two talk probably twice a week.
"We talk about everything: basketball, this and that," Booth said. "It's a great relationship."
Booth has also been communicating just as often with Hoosiers head coach Tom Crean.
The soon-to-be junior said he has no favorite right now, and has no timeline for making a decision. Booth is hearing from Indiana, Georgetown and Villanova the most.
On Friday, Booth assisted in his team's rally as Team Takeover moved to 3-0 at the Peach Jam with a 63-52 win against California Supreme.
After the two sides stood tied through regulation, Booth's Team Takeover went on a 9-0 run to start the overtime. Following a basket that extended Takeover's lead to five, Booth delivered a pass that led to another basket. California Supreme got no closer than five points the rest of the way.
As for the rest of the Peach Jam and the summer, Booth has specified the areas where he wants to improve.
"I want to work on my defense, be a better weak side defender and get my teammates involved," he said.
Wayne Staats is a sports reporter at The Augusta Chronicle, where he's covered high school sports since August of 2010. He's reporting this week from the Peach Jam for Inside the Hall.
Filed to: Phil Booth