Elite 2014 point guard Tyus Jones updates recruitment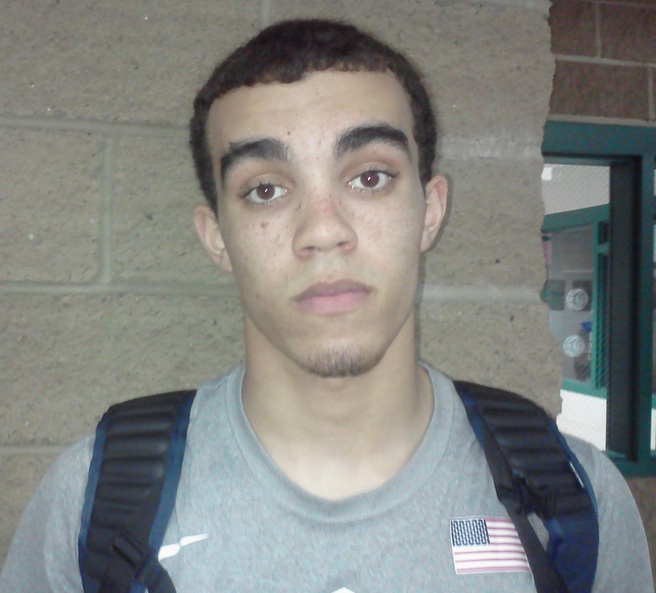 NORTH AUGUSTA, S.C. – Tyus Jones has talked with Jahlil Okafor about possibly going to the same college, but Jones reiterated they will go through the recruitment process individually.
"We've got a great friendship," Jones said about his USA Basketball teammate at the 2012 FIBA U17 World Championship. "We took it over to the court and we decided, 'Why not take this to the next level?'"
Jones and Okafor are both ranked in the top five of the 2014 class, though only Jones has received an offer from Indiana.
The point guard said, as of right now, Minnesota, Baylor, Duke, Arizona, Ohio State and Michigan State are the only schools to extend offers to both him and Okafor.
But that doesn't mean Indiana isn't a possibility; Jones said he's definitely considering the Hoosiers.
After Indiana coach Tom Crean called him with the offer in May, the two remain in touch. Jones, who attends Apple Valley High in Minnesota, said they talk once or twice a week and that talks with Indiana have been with just Crean.
"Crean told me he liked my game," Jones said about the call with the offer. "I do a lot of things right and he thinks I could fit in the system."
Assessing his skills, Jones considers himself an overall point guard. He takes pride in his decision making and his basketball IQ.
He showcased his scoring ability by scoring 30 points in an 83-69 loss to CIA Bounce in a Thursday night game at the Peach Jam.
The 6-foot-1 guard, who's playing for Howard Pulley in the Peach Jam, sees Indiana's "get-out-and-run style" as a big bonus and something he would want to play in during college.
Jones added that he may visit Indiana.
"Coach Crean is a good coach," Jones said. "The last few years, they've improved tremendously. That's always a positive."
Wayne Staats is a sports reporter at The Augusta Chronicle, where he's covered high school sports since August of 2010. He's reporting this week from the Peach Jam for Inside the Hall.
Filed to: Tyus Jones