IU commits, targets experience movement in rankings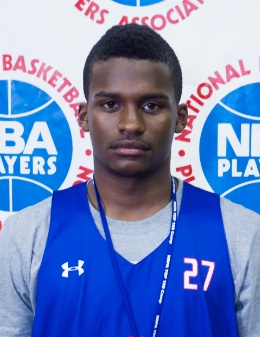 With the first of three July evaluation periods looming next week, Rivals and Scout both refreshed one set of rankings on Tuesday.
All of of Indiana's class of 2013 commits saw movement in the refreshed Rivals 150. Stanford Robinson jumped 27 spots from No. 88 to No. 61. He's the highest ranked prospect in IU's class.
Devin Davis jumped eight spots from No. 107 to No. 99 and also picked up a fourth star. Luke Fischer climbed ten spots from No. 134 to No. 124. Collin Hartman, who was at No. 110 in the previous rankings, fell out of the top 150.
Other notable 2013 targets saw movement in the rankings: BeeJay Anya fell to No. 32 (previously No. 20), Semi Ojeleye rose to No. 36 (previously No. 37), Marcus Lee jumped to No. 33 (previously No. 54), Kuran Iverson rose to No. 25 (previously No. 49) and Kennedy Meeks fell to No. 67 (previously 58).
Scout.com's new 2014 rankings saw Trey Lyles fall one spot from No. 7 to No. 8.
James Blackmon Jr., who didn't play this spring due to a knee injury, fell from No. 70 to not ranked in the top 75.
Other notable 2014 targets also experienced some shuffling in the Scout top 75: Cliff Alexander rose to No. 3 (previously No. 9), Tyus Jones stayed at No. 5, Noah Vonleh fell to No. 6 (previously No. 3), D'Angelo Russell jumped to No. 12 (previously No. 15), Jaquan Lyle fell one spot to No. 14 (previously No. 13), Theo Pinson jumped one spot to No. 16 (previously No. 17), Ahmed Hill went from unranked to No. 26), Paul White fell to No. 30 (previously No. 26), Phil Booth fell more than 20 spots to No. 57 (previously No. 34), Trevon Bluiett rose to No. 64 (previously No. 68) and Shane Hall fell to No. 73 (previously No. 71).
Related:
· 2013 Indiana Basketball Recruiting Board
· 2014 Indiana Basketball Recruiting Board
Filed to: Devin Davis, Luke Fischer, Stanford Robinson, Trey Lyles