2013 Indiana Basketball Recruiting Board
The 2013 Indiana Basketball Recruiting Board, inspired by the Football Recruiting Board on mgoblog and the Hotboard on UMHoops, is a collection of information on recruits that Indiana is believed to be recruiting for its 2013 class.
(Previous Indiana basketball recruiting boards are available here.)
Information that appears on school lists is collected from public recruit profiles on ESPN, Rivals, Scout, 247Sports and various news outlets. School lists only denote reported interest, not offers. The board should not be considered a complete list of prospects being recruited and is not endorsed by Indiana University.
If there is a prospect we should consider adding, please drop us an email at [email protected].
Last Updated: Final
Collin Hartman (Committed on November 21, 2010)
Forward, 6-6, 190-pounds, Cathedral (IN), Eric Gordon All-Stars
ESPN: 3-star (NR); Rivals: 3-star (NR); Scout: 3-star (NR)
Notes: Hartman is a versatile forward that can shoot from the perimeter. His ball handling is outstanding for his size and his basketball IQ is above average. Hartman will need to continue improving his upper body strength, agility and his ability to score off the dribble if he hopes to earn early minutes in Bloomington.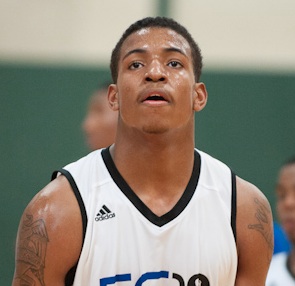 Devin Davis Jr. (Committed on November 21, 2010)
Forward, 6-6, 190-pounds, Warren Central (IN), Eric Gordon All-Stars
ESPN: 3-star (NR); Rivals: 3-star (127); Scout: 3-star (NR)
Notes: Davis is known for his versatility and also a player that doesn't take a play off. His jump shot continues to improve and should fill a role nicely in Bloomington.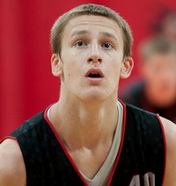 Luke Fischer (Committed on December 31, 2011)
Forward, 6-10, 210-pounds, Germantown (WI), Wisconsin Swing
ESPN: 4-star (34); Rivals: 4-star (94); Scout: 4-star (79)
Notes: Fischer became the third member of IU's 2013 class with a verbal pledge shortly after the Hoosiers dispatched of No. 2 Ohio State on New Year's Eve. After suffering a broken hand in January, the future IU big man returned to help lead Germantown to an undefeated season and state championship. As a senior, he again led Germantown to an undefeated state championship and won Mr. Basketball in Wisconsin.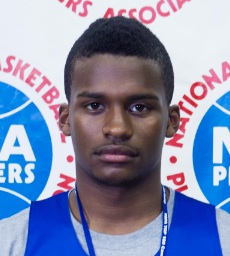 Stanford Robinson (Committed on May 16, 2012)
Guard, 6-4, 175-pounds, Findlay Prep (NV), Team Takeover
ESPN: 4-star (99); Rivals: 4-star (56); Scout: 4-star (59)

Notes: Robinson became the fourth commit in IU's 2013 class after taking an unofficial visit to Bloomington on May 14.  He averaged 13.5 points and 3.5 rebounds per game and shot 76.1 percent from the foul line in his junior campaign as Paul VI won both the Washington Catholic Athletic Conference and City titles. Robinson averaged 16.2 points on 58.5% shooting in the EYBL Finals at the Peach Jam. Robinson transferred to Findlay Prep in Las Vegas for his senior season and the Pilots finished the season 35-1.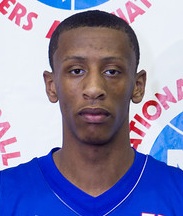 Troy Williams (Committed on October 28, 2012)
Forward, 6-7, 190-pounds, Oak Hill Academy (VA), Boo Williams
ESPN: 4-star (54); Rivals: 4-star (47); Scout: 4-star (67)
Notes: Williams committed to Indiana on Oct. 28, just a week after wrapping up his official visit to Bloomington. He's an explosive forward that can score in a variety of ways from the wing.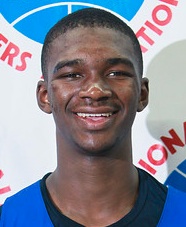 Noah Vonleh (Committed November 10, 2012)
Forward, 6-8, 220-pounds, New Hampton School (MA), Mass Rivals
ESPN: 5-star (13); Rivals: 5-star (8); Scout: 5-star (7)

Notes: Vonleh gave a verbal commitment to Indiana to the Hoosiers on an official visit after deciding to reclassify from 2014 to 2013 back in late Sept. He's the highest rated commitment to-date for Indiana under Tom Crean.