Indiana names Kenny Johnson assistant coach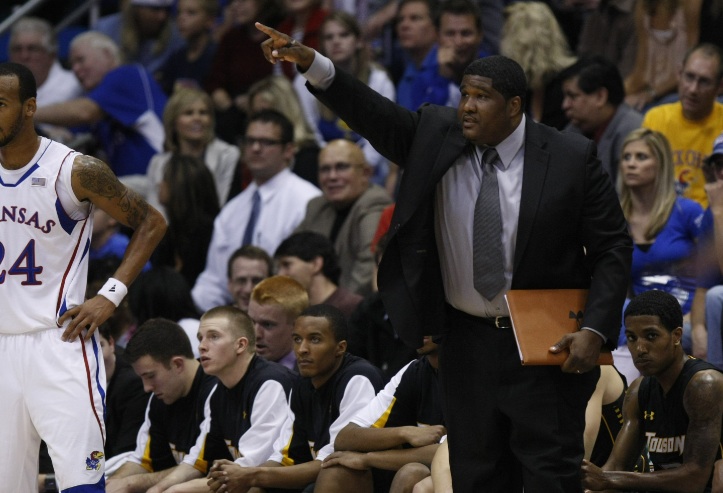 Indiana has confirmed the hiring of Towson assistant coach Kenny Johnson as the replacement for Bennie Seltzer, who left last month for Samford.
Here's the release from IU media relations:
Indiana University men's basketball coach Tom Crean has announced the hiring of Kenny Johnson as an assistant coach for the Hoosiers. He replaces Bennie Seltzer who recently was named head coach at Samford University.

"We have been impressed by Kenny and have followed him for years," said Crean. "He will bring a solid mix of personality, work ethic and toughness to our staff. I've always admired his ability to get the most out of the young men he has worked with. We are excited about his potential and look forward to him working with our entire staff."

Johnson, a native of Oxon Hill, Maryland, comes to IU from Towson where he joined the staff last year after serving as associate head coach at Paul VI High School in Fairfax, Virginia for four years. Johnson's background also includes being named the associate head coach at Eleanor Roosevelt High School in 2002 and in 2006 he became the associate head coach at Dr. Henry Wise High School. The following year he began his coaching run at Paul VI.

"I am extremely proud and honored to be part of the Hoosier family," said Johnson. "Indiana University is a place with unbelievable tradition and I am looking forward to continuing to help young men reach their potential."
Johnson served six years as vice president/assistant director of basketball operations of TeamTakeover and head coach of its 16 and under age group. Since 2002 he has been an integral part of high school programs, including TeamTakeover that produced a total of 53 Division I scholarship players and a state championship (PVI – 2009). His travel team tournament ledger includes the prestigious King James Classic (2009, 2010) and the Orlando National Super Showcase (2009). TeamTakeOver is the program that produced current Hoosiers Victor Oladipo and Maurice Creek.

"I've known Coach Crean for a long time and what's most impressive and easy to see is how family oriented he and his staff are," said Johnson. "I think that carries over to their relationship with their players as well and I take that responsibility of building on their success and doing things the right way very seriously."

A 1999 graduate of the University of Maryland at College Park where he was a Benjamin Banneker Scholarship recipient and earned his degree in cell, molecular biology and genetics, Johnson's playing career was cut short due to an injury in his second year of varsity basketball at Oxon Hill High School.

In addition to his many years as a camp coach at Eastern Invitational, as well as Reebok Headliner Camp, Johnson was a guest clinician at the New England Basketball Coaching Clinic at Reebok Headquarters. He has also served as a camp and tournament director, beginning with the first Annual National High School Hoop Festival in 2007 and the first Annual DMV Basketball Coaching Clinic in 2008.

He and his wife, Doreen, have two sons, Amare (9) and Mekai (6).
Filed to: Kenny Johnson