Film Session: Sheehey's first half
Will Sheehey got off to a strong start in Wednesday night's win against North Carolina Central, scoring eight of his 12 points on 4-of-6 shooting. The sophomore showed a litte more bounce in his step since coming back from his ankle injury, rising high on his mid-range jumpers and slashing to the basket from the corners.
A look at his first half buckets in the latest edition of Film Session.
ONE
Jordan Hulls is met going into the paint, so he kicks out to Sheehey: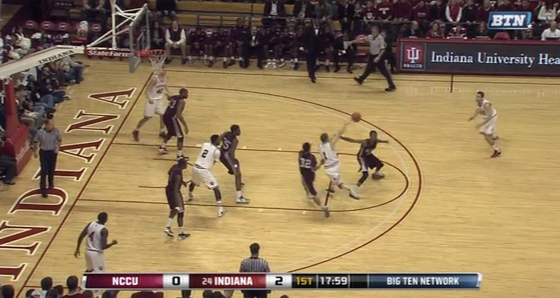 Sheehey fakes right, gets his defender to bite and goes left: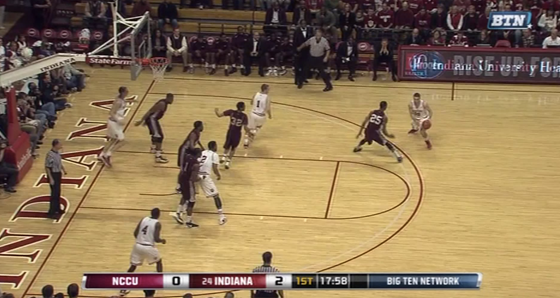 He pulls up in the lane, rises high and scores: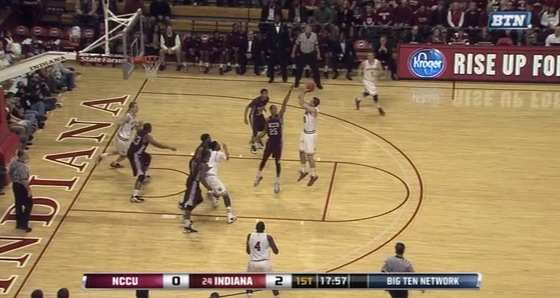 VIDEO:
TWO
This sequence actually starts with Sheehey getting blocked:
But Verdell Jones is able to track down the loose ball: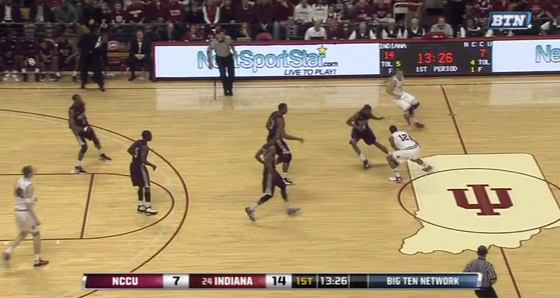 He whips it to Sheehey in the corner: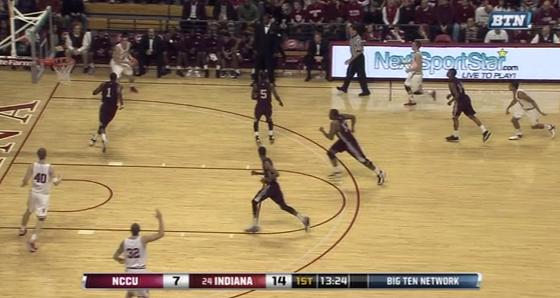 Sheehey draws Dominique Sutton out and then goes around him:
He finishes with an athletic move around David Best: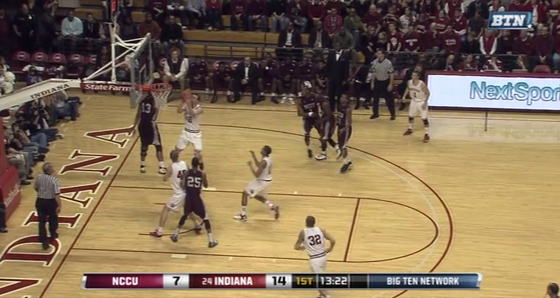 VIDEO:
THREE
Hulls works around a screen from Tom Pritchard: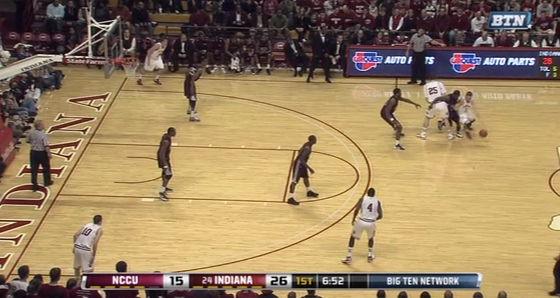 Hulls is eventually met in the lane as Sheehey begins to cut out off the corner and towards the basket: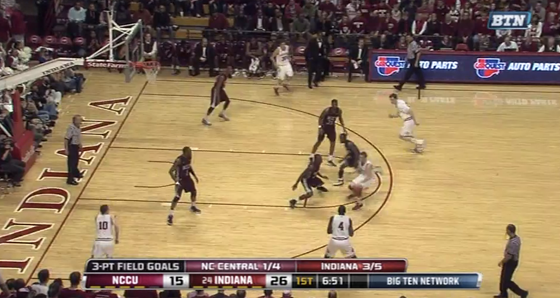 Hulls threads the defense with an excellent pass to Sheehey: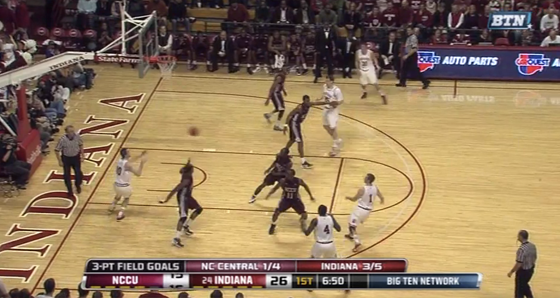 Who slams it home: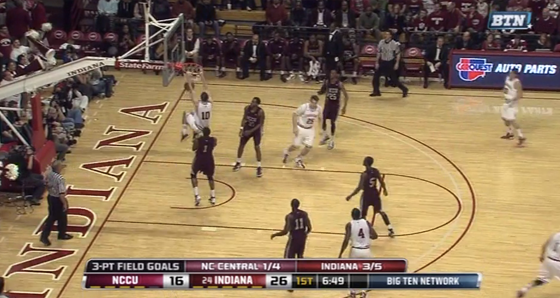 VIDEO:
FOUR
Derek Elston gets a steal on the right block and pushes it up the court. He quickly looks to get rid of the ball and sees Sheehey: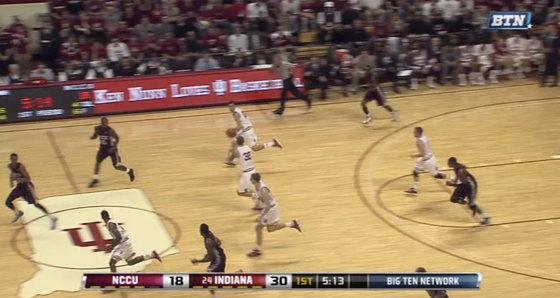 Sheehey takes it across the timeline and gives it right back to Elston: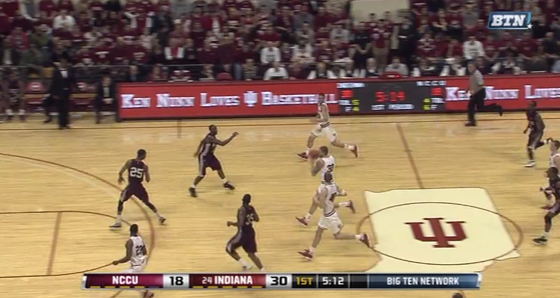 Elston passes back to Sheehey: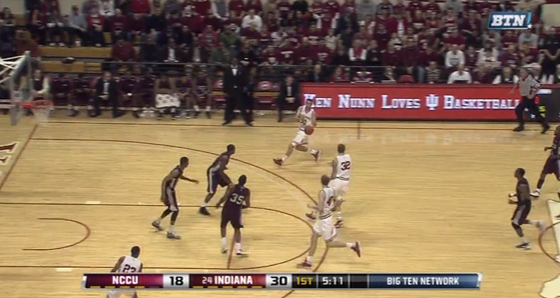 And it's another pull-up jumper with some high lift: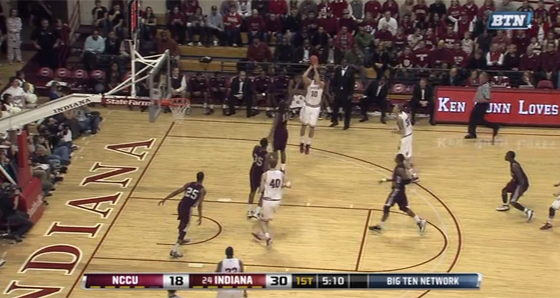 VIDEO: 
Filed to: North Carolina Central Eagles, Will Sheehey