Podcast on the Brink: Yogi Ferrell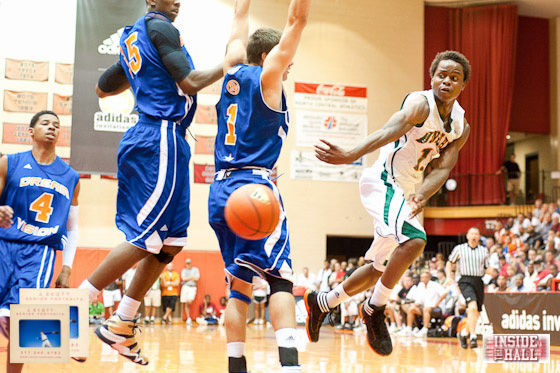 Podcast On The Brink returns this week with a special visit from IU recruit Kevin "Yogi" Ferrell to discuss his final season at Park Tudor and his future with the Hoosiers.
Hosts Matt Dollinger and Greg Rosenstein spoke with the McDonalds All-American over the weekend and touched on a host of subjects including:
· Yogi's impressions on the Hoosiers this season
· How he sees himself fitting in with the team next year
· Whether he feels extra pressure as a member of "The Movement"
· What Tom Crean said to Yogi to sell him on coming to IU
· His thoughts on IU fans, Cody Zeller, the Indiana state tournament and more
So tune in and enjoy. As always, let us know what you think about this week's show and drop us a note at [email protected].
Listen in the embedded media player below, download the episode, subscribe via iTunes or subscribe to the RSS feed.
Filed to: Yogi Ferrell