Film Sessions: Hulls dropping dimes
Lost amidst the sea of free throws and the Cody Zeller vs. Meyers Leonard matchup was a strong distributing game for Jordan Hulls. The junior from Bloomington had seven assists. Six of them came in the second half.
A look at three in the final ten minutes of regulation in the latest edition of Film Session.
NO 1) SNEAKY LOOK TO WATFORD
Hulls has the ball on the right wing as Tom Pritchard comes over to set a ball screen: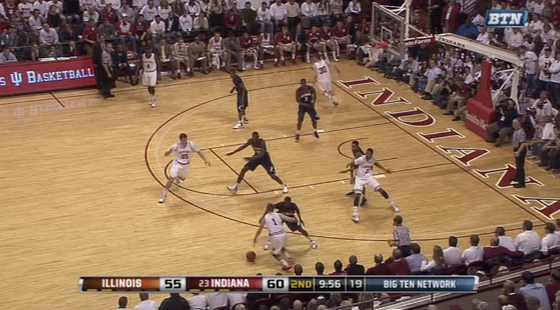 Hulls comes around the screen to Nnanna Egwu, who initially hedges: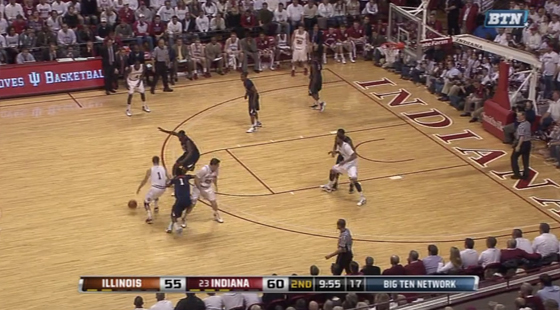 But as he retreats back Pritchard, he clouds the sight line of Brandon Paul, who's marking Christian Watford. Hulls zips a pass in:
Watford makes a move and scores for two: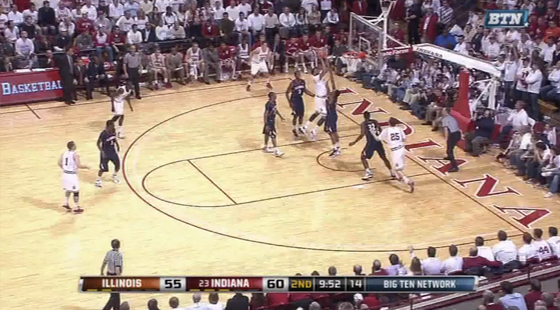 VIDEO:

NO 2)  ZELLER DUNK
Tracy Abrams overplays Hulls' right hand: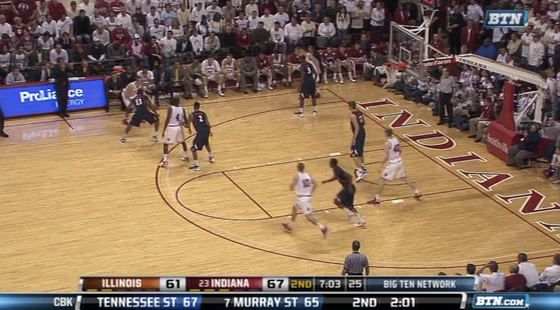 So he drives with his left and attracts the defense: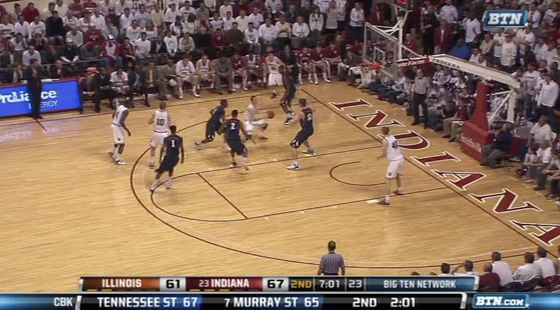 Hulls throws a bounce pass around Leonard to Zeller: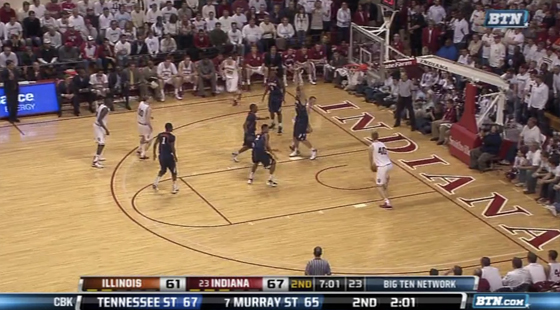 Who dunks it home with ease: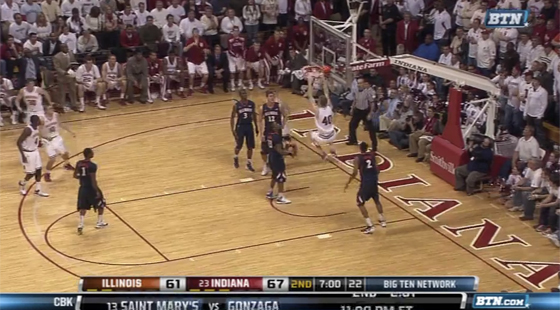 VIDEO:
NO 3) WATFORD THREE
Here again, we see Illinois giving Hulls room to operate with his left hand: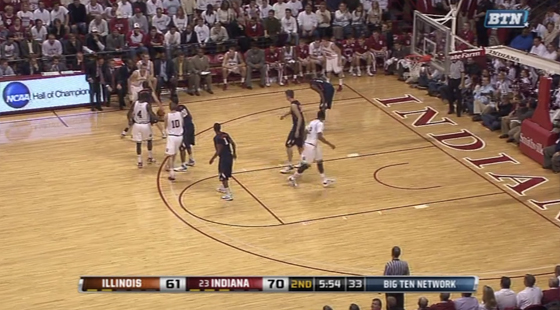 So he takes it as Brandon Paul stays home on Matt Roth. Watford begins floating out to the perimeter as Leonard has his eye on Hulls: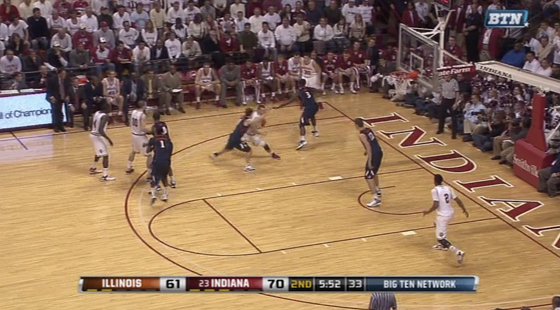 Hulls jumps and passes to Watford: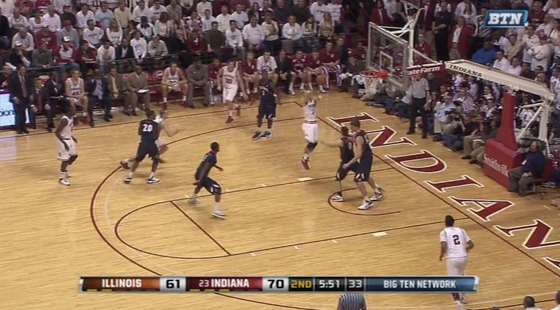 Who rises, fires and hits as Leonard comes over to get a hand in his face: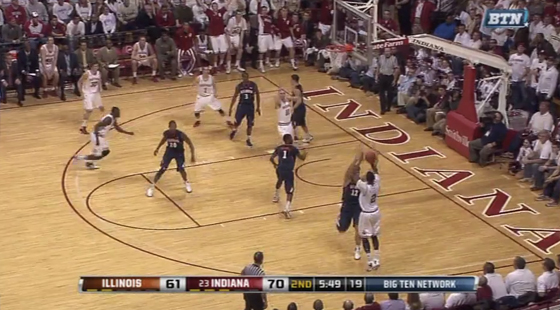 This three pretty much sealed the Hoosiers' 19th win of the season, as they maintained a double-digit for the remainder of the contest.
VIDEO:
Filed to: Illinois Fighting Illini, Jordan Hulls