Film Session: Top-of-the-key problems
Indiana came out flat on ends of the floor against Michigan on Wednesday. And in the end, it was too much to overcome.
A look a three plays near the top of the key in the first half where Michigan carved the Hoosiers up in the latest edition of Film Session.
NO. 1) A THREE FROM NOVAK
Here we see Jordan Morgan setting a high ball screen for Trey Burke: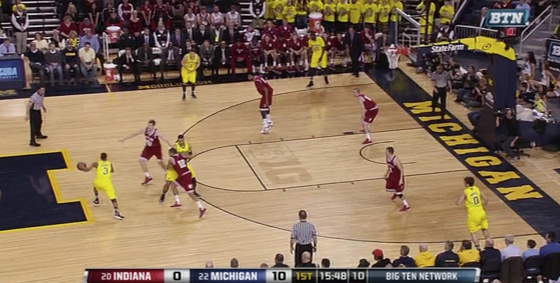 Christian Watford, Verdell Jones and Cody Zeller swarm Burke. He loses a bit of a handle on the ball: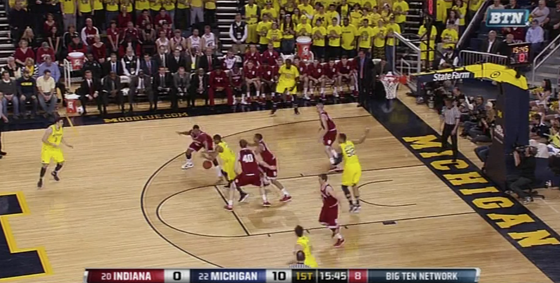 But is able to knock it up top to Stu Douglass:
After stumbling, Watford bites on a ball fake from Douglass: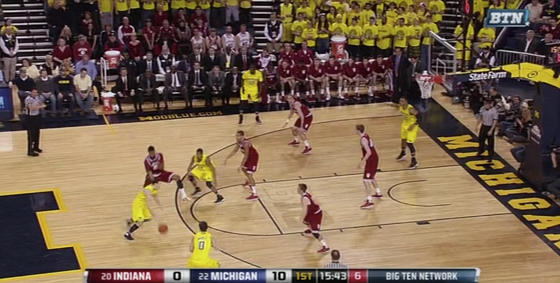 Hulls comes over to stop the ball: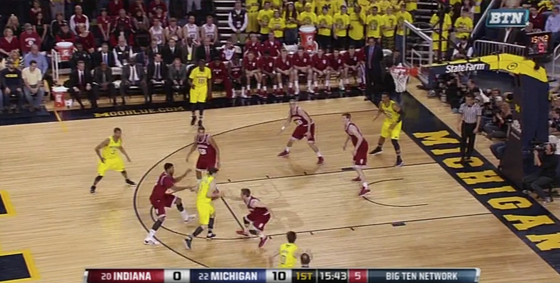 Zach Novak craftily maneuvers into the corner and gets the pass from Douglass:
He hops further into the corner. Rises, fires and hits: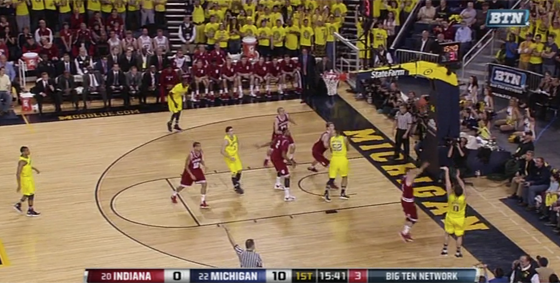 Nice recovery here from Michigan in what almost turned out to be a broken play.
VIDEO:
NO. 2) A LAYUP FOR DOUGLASS
Burke brings the ball up and passes to Douglass. He passes over to Tim Hardaway Jr. on the left wing: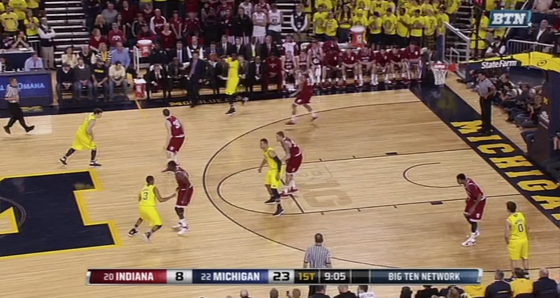 Here we see another screen from Morgan. This time it's for Douglass: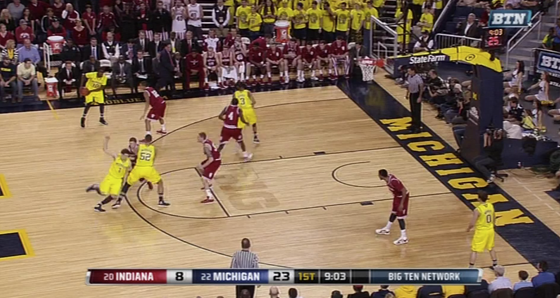 Roth gets held a bit by Douglass. Derek Elston stays put. This allows Douglass space: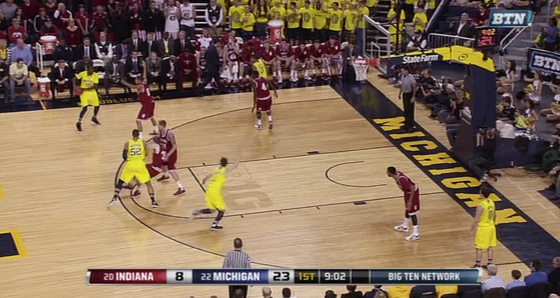 Hardaway  finds him: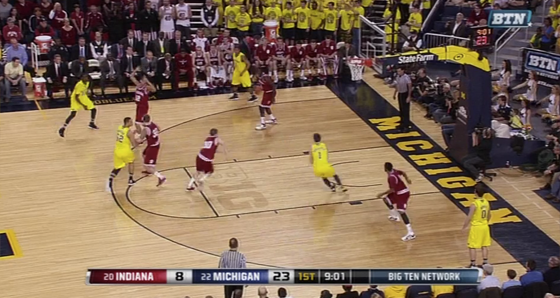 Watford isn't able to get over quick enough. It's an easy two from Douglass: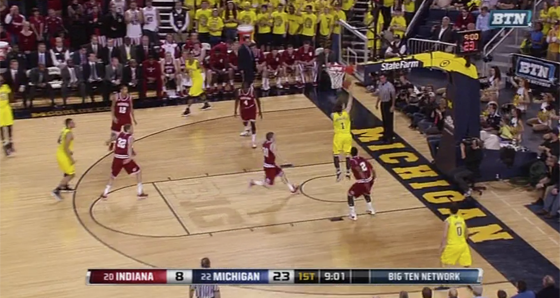 VIDEO:
NO. 3) A DUNK FOR HARDAWAY JR.
Here we find a similar setup to the last play, but with different Michigan players. Hardaway Jr. passes it over to Burke on the left wing: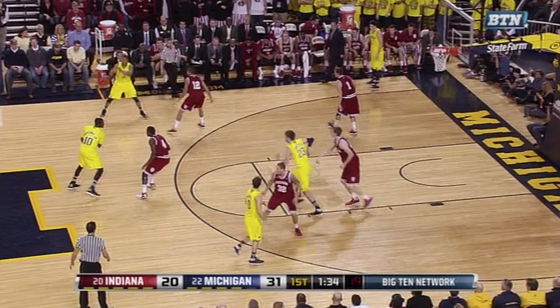 Instead of Morgan being the big setting the screen for him, it's Evan Smotrycz: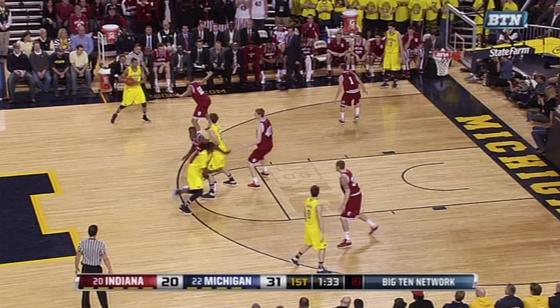 Hardaway Jr. calls for the oop: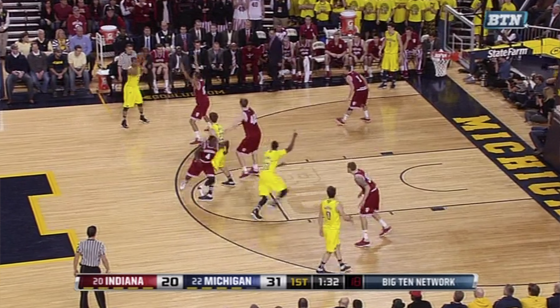 And though it's not a perfect pass, Hardaway Jr. does a pretty stellar job of grabbing and flushing near Elston: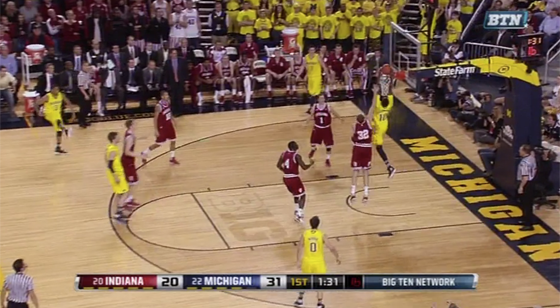 VIDEO:
Filed to: Michigan Wolverines