Podcast on the Brink: Errek Suhr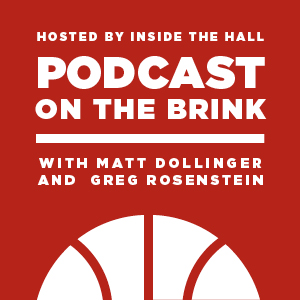 What better way to preview Indiana's match up against No. 25 Wisconsin than with former IU guard Errek Suhr?
Podcast On The Brink hosts Matt Dollinger and Greg Rosenstein speak with Suhr — a Bloomington native who played for the Hoosiers from 2003-2007 — about the game and what he has seen so far out of this season's team. 
Suhr, who is temporarily filling in for Royce Waltman as Don Fischer's color commentator, also discusses playing on the road in Madison, his most memorable game as a Hoosier and where Assembly Hall ranks for best arena atmospheres. 
So tune in and enjoy. As always feel free to drop us a note at [email protected]. We will be back Friday to recap the Wisconsin game, so be sure to check back. 
Listen in the embedded media player below, download the episode, subscribe via iTunes or subscribe to the RSS feed.
Filed to: Errek Suhr, Podcast on the Brink