Film Session: Stealing from the Hoosiers
In Indiana's 70-69 road loss to Nebraska, the Hoosiers turned the ball over on 22.7 percent of their possessions — allowing for 16 points off turnovers for the Cornhuskers.
A look at three errant passes which turned into points for Nebraska in the latest edition of Film Session.
NO. 1) RICHARDSON HEADS OUT OF BOUNDS
Christian Watford grabs a rebound off a Jordan Hulls missed three: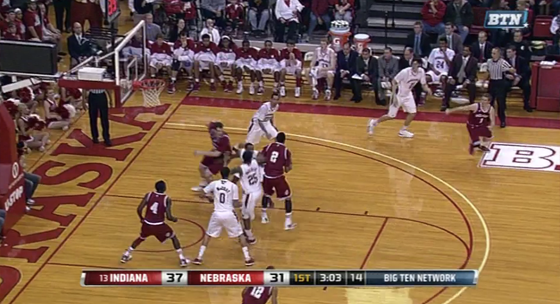 Watford holds the ball high and sees an open Tom Pritchard: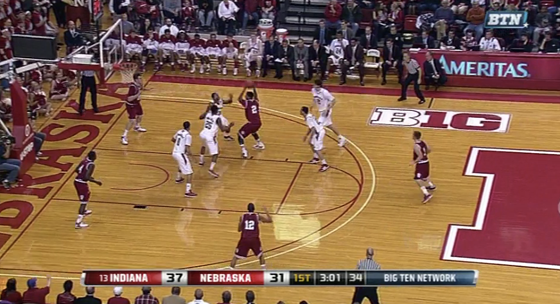 Watford tries passing over the top of Brandon Richardson, but he deflects the ball up in the air: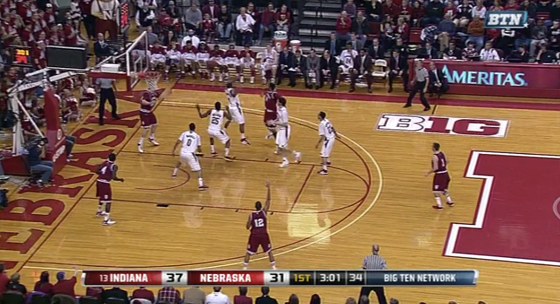 Richardson hops out of bounds and saves the ball back to Caleb Walker who passes it up to Bo Spencer: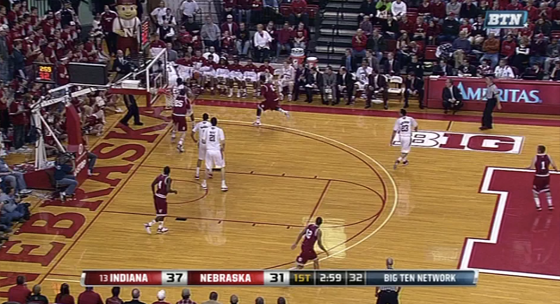 Hulls fouls Spencer in the act of shooting: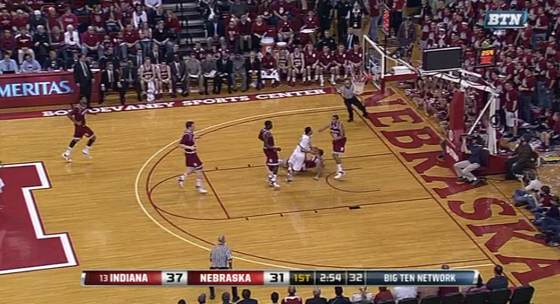 He made both free throws.
VIDEO:
NO. 2) RICHARDSON'S DEFLECTION
Watford gets the ball at the top of the key and makes a move just inside the key: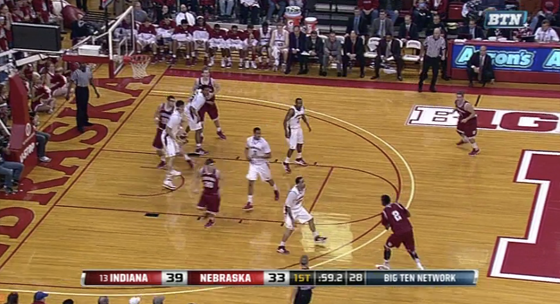 He stops, looks over and attempts to pass to Hulls. Richardson is at it again on Watford. He deflects the ball, grabs it and heads down the court: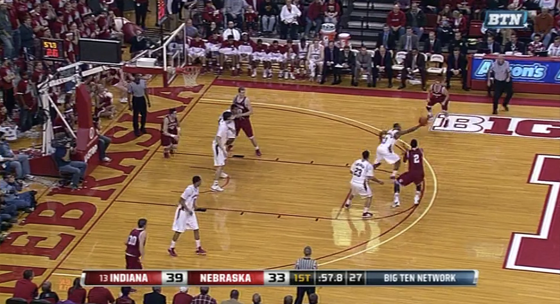 Watford fouls him in the act of shooting: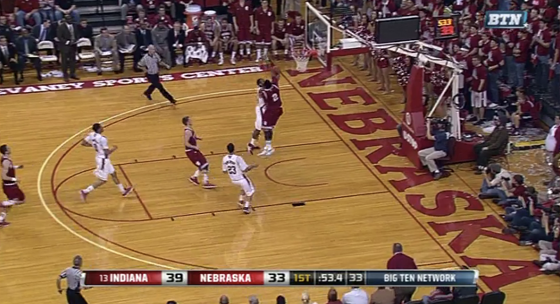 He converts one of two before halftime.
VIDEO:
NO. 3) HULLS TO SHEEHEY GETS INTERCEPTED
Verdell Jones takes a Nebraska miss up the  court and passes to Hulls on the right wing: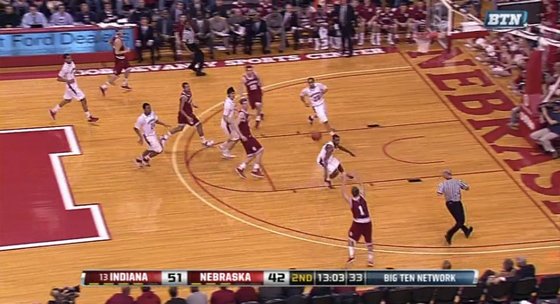 Hulls spots Will Sheehey near the free throw line, who has Toney McCray behind him anticipating the pass: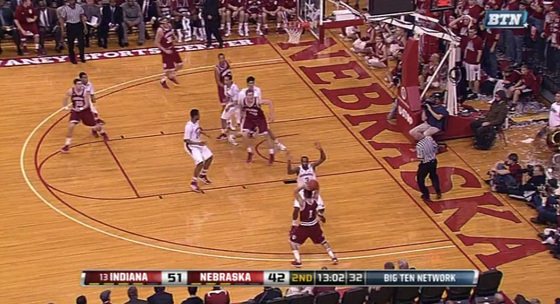 McCray cuts off the pass for the steal: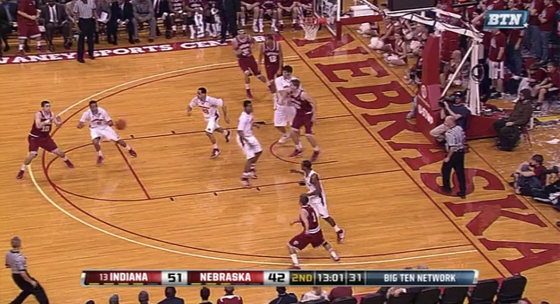 McCray takes it up the court and passes to Spencer: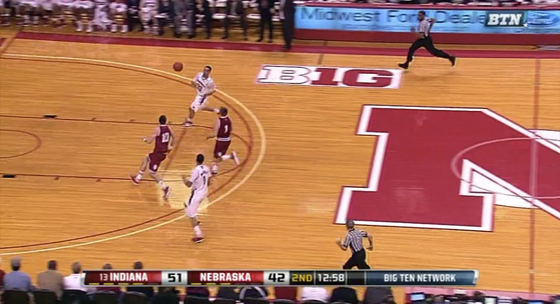 Who puts it in for two: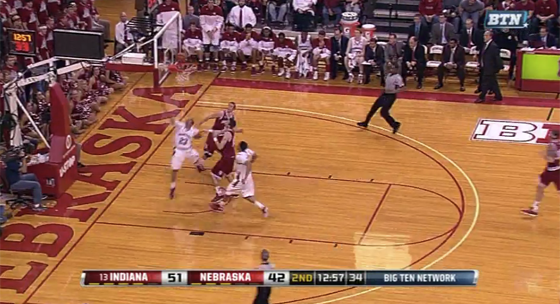 It was early in the shot clock here, so Hulls could have elected to dribble up top himself to reset the offense. But by passing to Sheehey — who wasn't quite high enough above the key to have a clear passing lane — it was a turnover for IU and score for Nebraska.
VIDEO:
Filed to: Nebraska Cornhuskers