Film Session: Zeller's first half against Notre Dame
Indiana only shot 34.4 percent from the field in the first half against Notre Dame. But thanks to 14 first-half points (6-of-10 shooting) and an assist from Cody Zeller, the Hoosiers were able to take a 26-20 lead into the break.
A look at three of his plays in the latest edition of Film Session:
1) ASSIST TO OLADIPO
Zeller looks for the ball in the high post: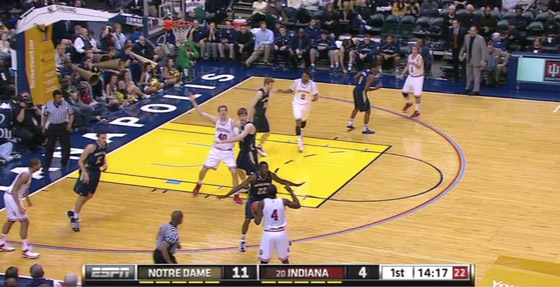 Victor Oladipo opts against dumping it in and swings the ball up top to Christian Watford. Zeller sets up in the mid-post on the other side of the paint, and Watford passes it into him: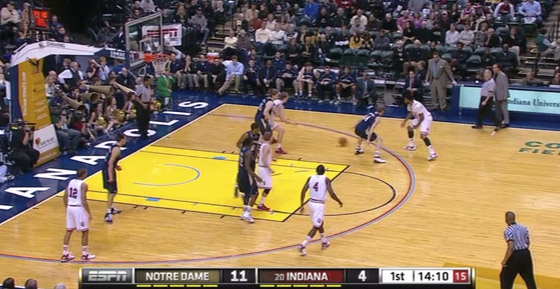 Zeller makes a move into the paint: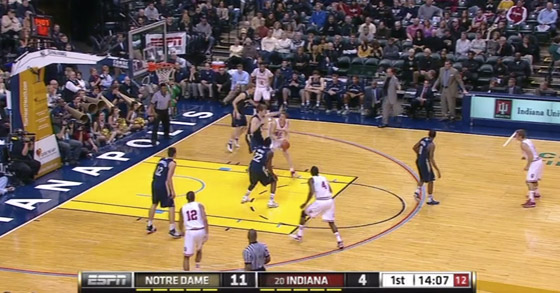 With Jeran Grant turing his back to double-team Zeller, Oladipo slips in behind: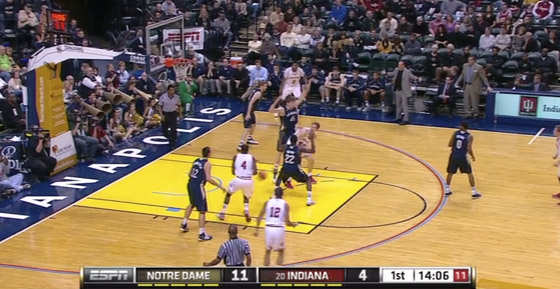 And slams it home for two: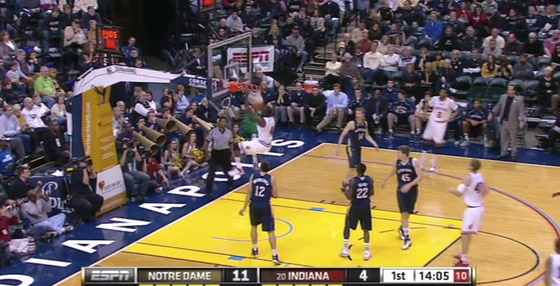 Though Zeller didn't score here, his ability to attract the defense and make the pass out of a double-team is the reason Indiana scored on this possession.
VIDEO:
2) BLOCK AND BREAK
Zeller blocks Pat Connaughton's shot: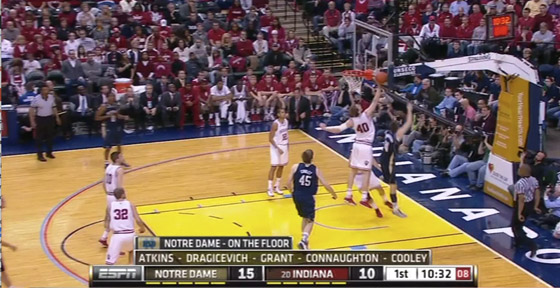 After a scum for the ball, Notre Dame recovers. With the shot clock winding down, Alex Dragicevich shoots a quick three, one that careens off the backboard. Will Sheehey grabs the longer rebound: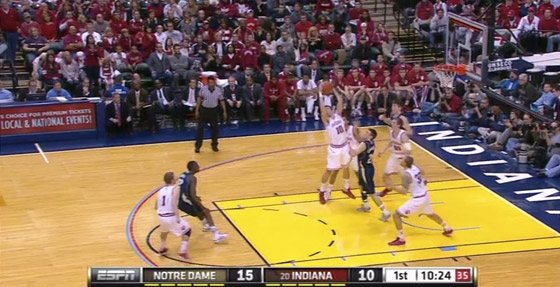 Sheehey outlets to Jordan Hulls. And Zeller, as he often does, has sprinted down the floor. He calls for the ball and Hulls makes the pass: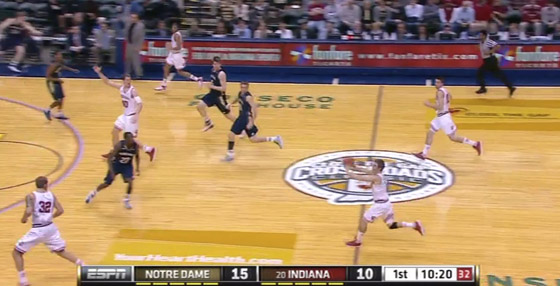 After a missed lay-in, Zeller tips it back in for two: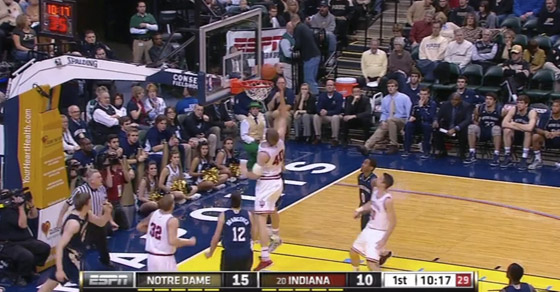 VIDEO:
3) PICK AND ROLL
Zeller passes it over to Watford, who's isolated on the right wing: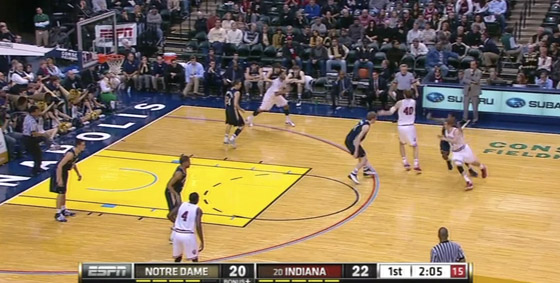 Zeller comes and sets a pick for Watford: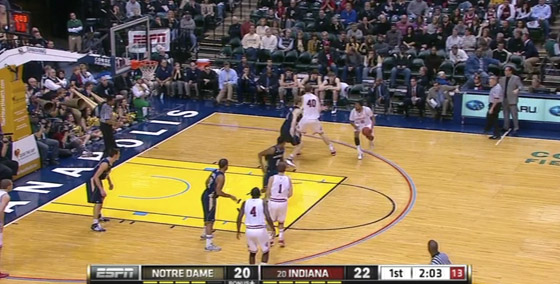 Watford appears to go up for a shot and attracts both defenders: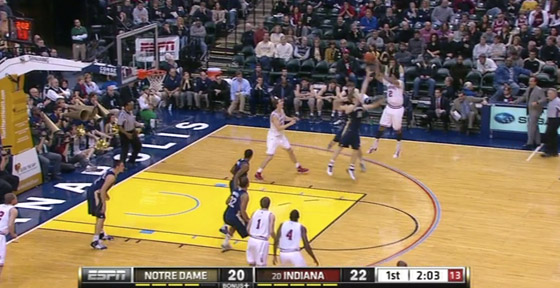 But instead passes out of his shooting motion to Zeller and he easily scores over the smaller Eric Atkins: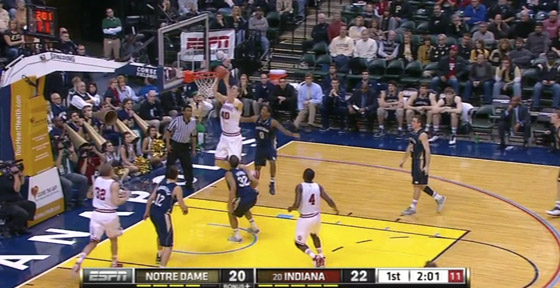 VIDEO:

Filed to: Cody Zeller, Notre Dame Fighting Irish