Podcast on the Brink: Don Fischer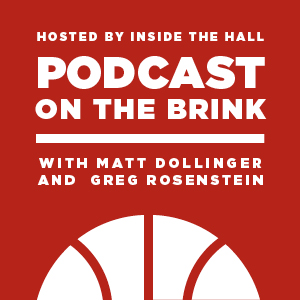 Podcast On The Brink returns this week with a visit from legendary play-by-play announcer Don Fischer to discuss Indiana's 11-0 start and his call of IU's buzzer-beating victory over top-ranked Kentucky.
Fischer, who is in his 39th year as the "Voice of the Hoosiers," gives his take on IU's turnaround season as well as what its been like to cover the Hoosiers this season in comparison to the recent past. Fischer also gives an inside look into his call of Christian Watford's game-winning three and talks about where the moment ranks personally in games he's called over the years.
"The Voice" also compares Cody Zeller to Kent Benson and explains why the freshman might be ahead of the curve compared to the former great. Fischer goes into detail on why Zeller is so effective and points out other players who have been instrumental to IU's success this season.
So tune in and enjoy. As always, feel free to drop us a note at [email protected].
Listen in the embedded media player below, download the episode, subscribe via iTunes or subscribe to the RSS feed.
Filed to: Don Fischer, Podcast on the Brink