Hoosiers enter AP, coaches poll for first time since 2008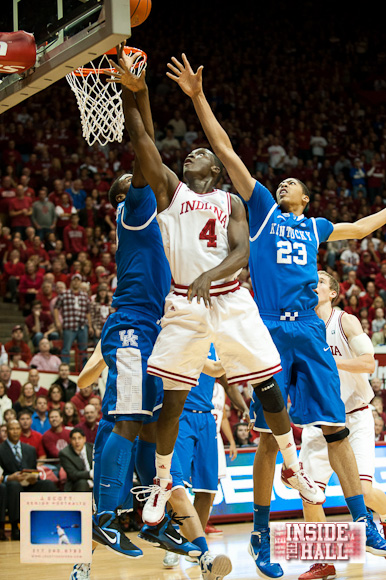 For the first time since the late stages of the 2007-2008 season, Indiana is among the top 25 teams in the country.
The 9-0 Hoosiers, who received votes in both the Associated Press poll and the USA Today/ESPN Coaches poll a week ago, broke into the rankings thanks to a dramatic 73-72 win over No. 1 Kentucky on Saturday.
Indiana is No. 18 in the AP poll and No. 20 in the coaches poll.
On the first Big Ten coaches teleconference of the season Monday morning, Tom Crean was asked about his team potentially entering the top 25 by Dustin Dopirak of The Bloomington Herald-Times.
"It's not like it would be a disappointment if we weren't, but I'd be shocked if we weren't at the same time," he said. "These players have earned it. I'm really excited for what's ahead for this team.
"The biggest thing is they stay locked in to their own expectations. I think that's what's so important. … That they continue to understand improvement, unity, togetherness, offensive and defensive fundamentals, the preparation that they've put forth. That's what's been so good for this team."
Indiana last appeared in the USA Today/ESPN Coaches Poll at No. 24 on March 17, 2008.
The ranking in the Associated Press poll is the program's first since being placed at No. 18 on March 3, 2008.
Filed to: Associated Press poll, USA Today/ESPN coaches poll