Around the Hall: Zeller honored, Harbaugh on execution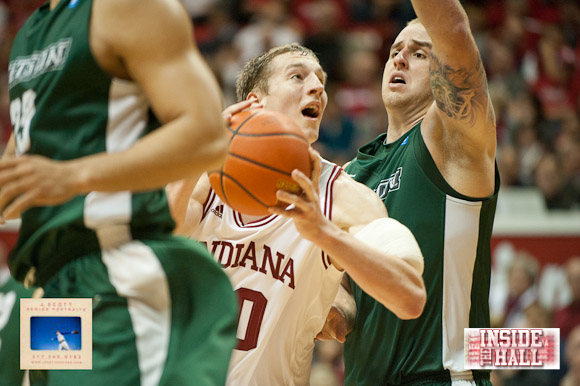 Around the Hall is recommended reading from the Inside the Hall crew. So go ahead, get your read on. 
+ Will Sheehey is among ten sophomores to keep an eye on this season according to Seth Davis of Sports Illustrated.
+ Cody Zeller was named the Big Ten's Freshman of the Week for the third time.
+ The Big Ten tops the first conference ratings compiled by ESPN.com.
+ Tom Crean tells ESPN.com that he received a text from his brother in-law Jim Harbaugh following the Hoosiers' win at N.C. State. The text read: "You guys had execution with an edge."
+ Indiana is seeded eighth in the west in the first NCAA Tournament bracket projection by NBC Sports.
+ Associated Press Top 25 voter Michael Phillips of the Richmond (Va.) Times-Dispatch tells Zach Osterman of Inside Indiana why he voted the Hoosiers No. 24 on his ballot this week.
+ Don Fischer voices his displeasure to Dan Dakich about student attendance at Assembly Hall and offers this solution: "My theory on this is, every time you don't get 7,600 (students) there, you take away 1,000 tickets." (Note: Fischer's comments can be heard at the 9:40 mark of the podcast linked.)
+ Avi Zaleon of The Indiana Daily Student writes that Remy Abell enjoys being underestimated: "I like being underestimated because nobody really knows how good you are until you show it."
+ Rick Bozich of The Louisville Courier-Journal examines this season's historic start for Indiana, Kentucky and Louisville.
Filed to: Cody Zeller, Tom Crean, Will Sheehey