Indiana brought defensive intensity against Butler on Sunday night and forced the Bulldogs into not one, but two shot clock violations.
A look at those two possessions, as well as a Victor Oladipo block in the latest edition of Film Session.
1) SMITH'S AIR BALL
Butler isn't able to get anything going, so Ronald Nored looks to the bench to get another play going with 18 seconds to go on the shot clock: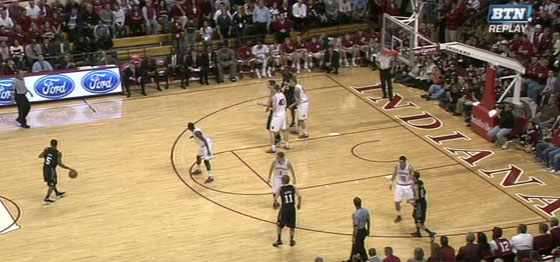 Andrew Smith uses his body to try and give Nored some separation: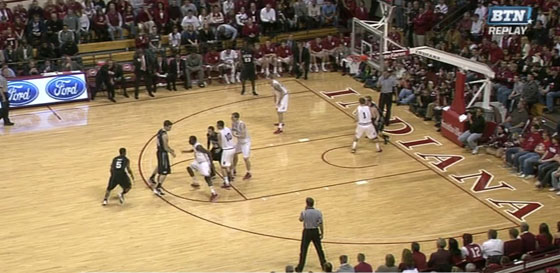 But Oladipo stays with him and he picks up his dribble: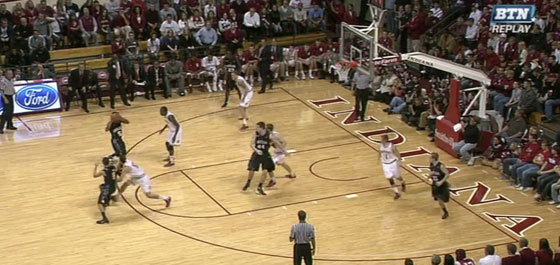 Nored kicks it over to Khyle Marshall, who looks for a posted-up Smith. With Zeller covering Smith, he passes back up to Nored: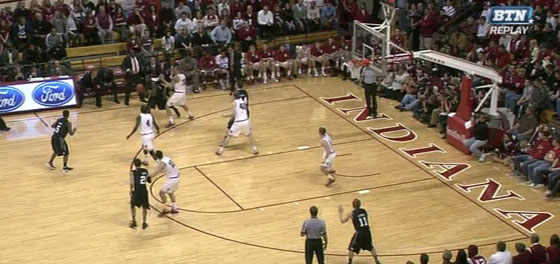 With the shot clock winding down, Smith comes up to set a pick for Nored, but it's not strong enough and Oladipo fights through: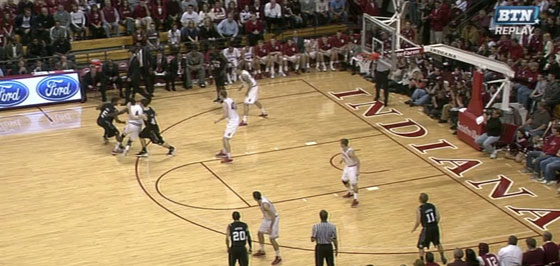 Nored gives it up to Smith, and the big man notices just four seconds remain on the clock: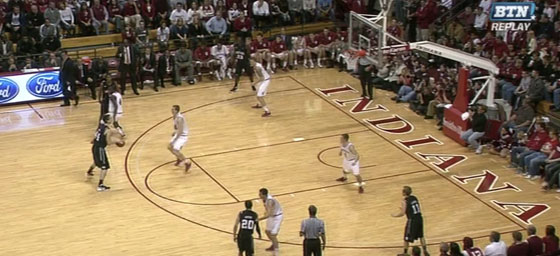 He fires a contested three — not usually a shot he'd take — and it hits only the backboard as the clock expires: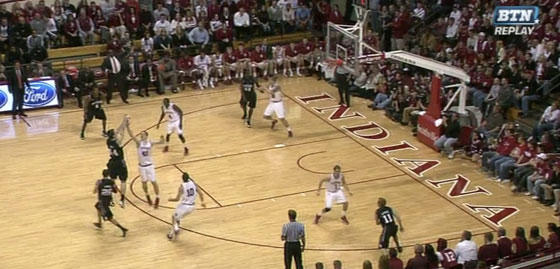 POSSESSION IN FULL:
2) TIME EXPIRES
After a lot of passing around the perimeter, Smith sets a pick for Jackson Aldridge: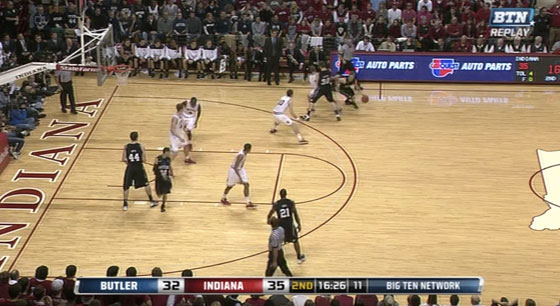 Sheehey switches onto Aldridge, who then passes to Garrett Butcher: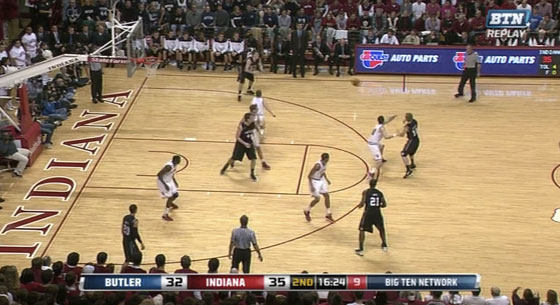 Hulls recovers out to him, so he passes back up top to Aldridge: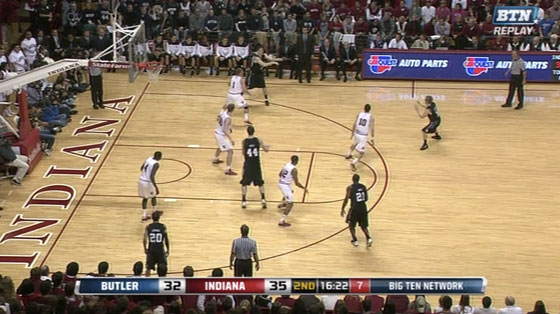 With just five seconds left on the shot clock, Aldridge decides to go to the rim: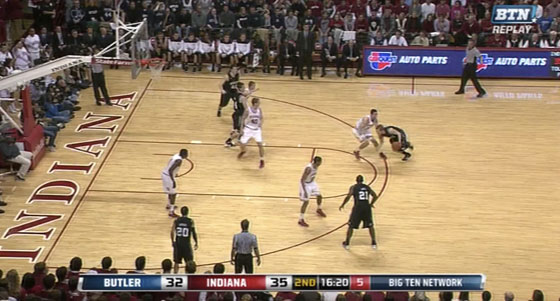 Sheehey and Zeller are there, and his shot only hits the backboard, thus not re-setting the shot clock:
Butcher is able to snag the rebound, but with Zeller's big body in front of him, he tries one ball fake before going up with the shot … which comes too late as time expires: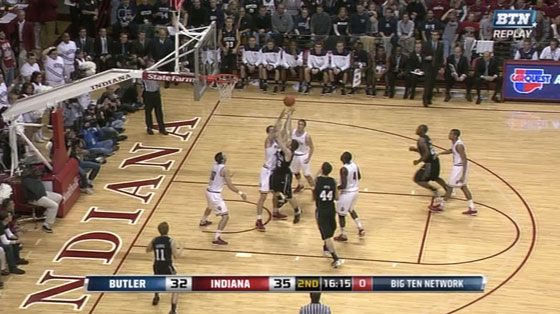 POSSESSION IN FULL:
3) OLADIPO'S BLOCK
The sophomore grabs a rebound and pushes it up the court as Nored pursues from behind: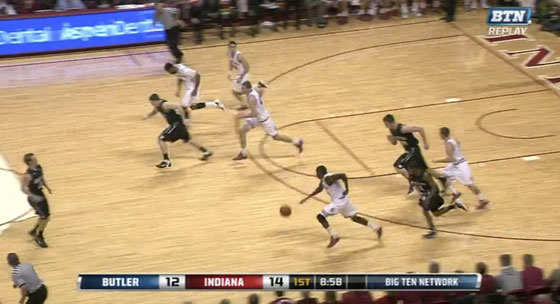 Oladipo slows down a bit and dribbles high: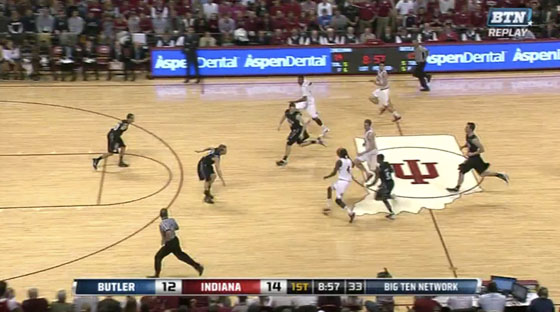 Which allows Nored to get the steal: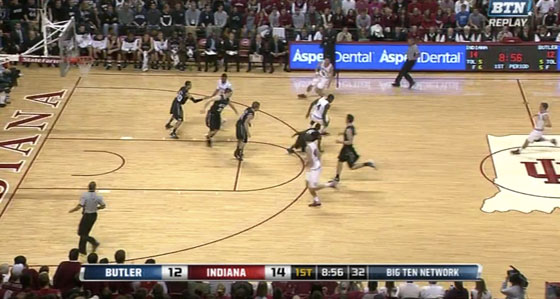 Nored only has Hulls in front of him, as Oladipo sprints from behind: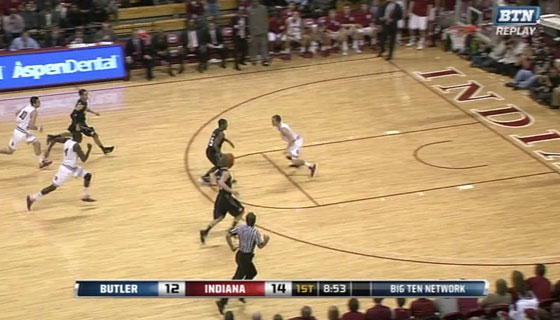 Hulls bodies Nored to the left as Oladipo begins to jump: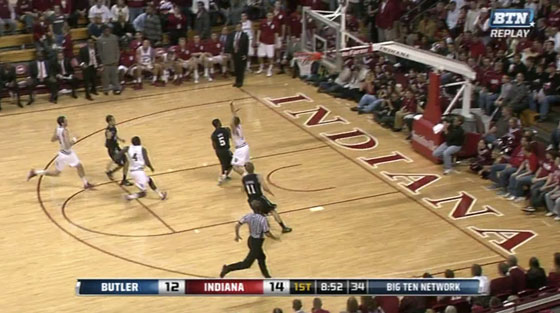 Oladipo skys in the air and is able to block his shot: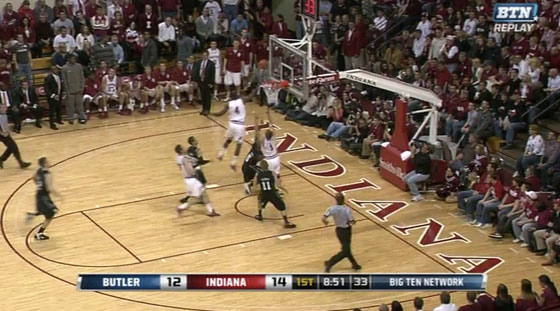 Impressive, LeBron-like move from Oladipo here.
IN FULL:
Filed to: Butler Bulldogs, Victor Oladipo