Film Session: Sheehey's 10 straight
Between the 11:09 and 9:21 mark in the second half of Indiana's win over Garnder-Webb, Will Sheehey scored 10 straight points for the Hoosiers.
"They were all in the flow of the game; they were all from great passes," said the sophomore after the win.
A fitting line for Indiana's offense through five games.
A deeper look at Sheehey's buckets in the latest edition of Film Session.
1) DUNK
Cody Zeller gets the ball in the corner and passes to a cutting-under-the-basket Victor Oladipo:
Double-teamed, Oladipo throws a nifty pass to Sheehey: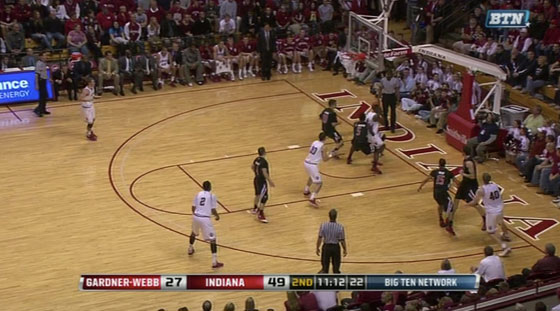 Who easily dunks it home: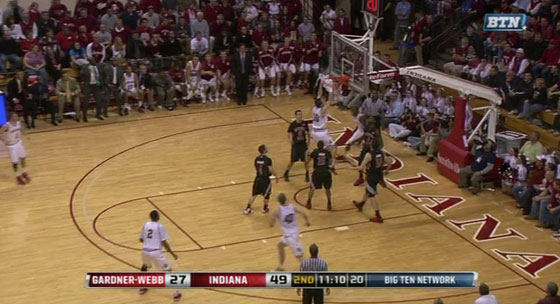 2) LAY-UP
Off a Garnder-Webb make, Jordan Hulls pushes it up the floor, as Sheehey calls for the ball: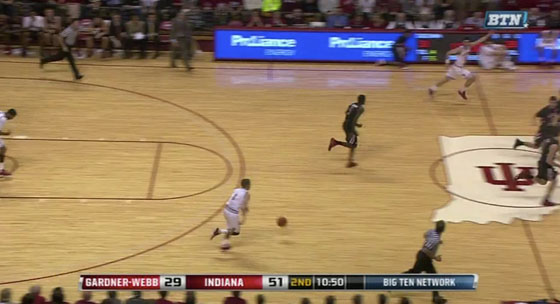 Hulls makes the pass: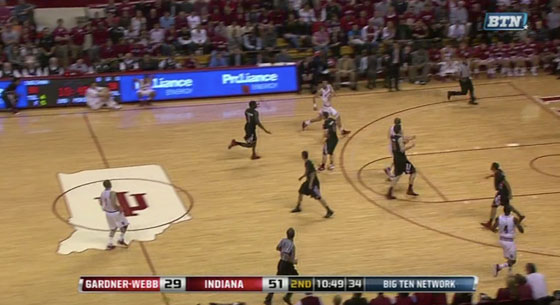 Sheehey receives it and lays it in for two: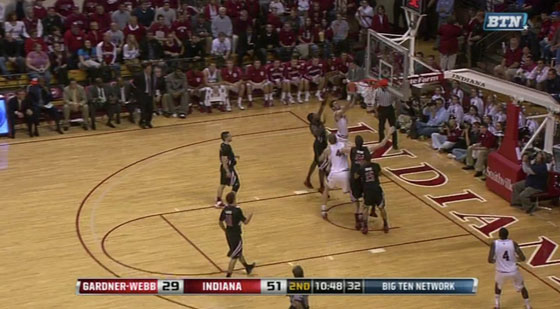 3) PULL-UP IN TRANSITION
Off a Gardner-Webb miss, Hulls against pushes it up the court and passes to Sheehey: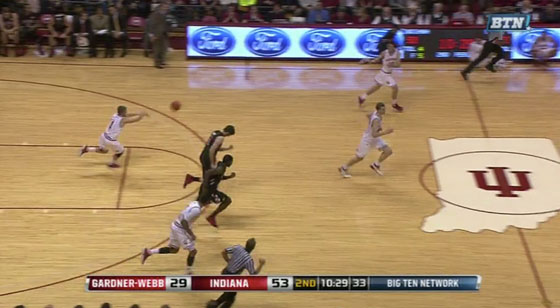 Sheehey pushes it up: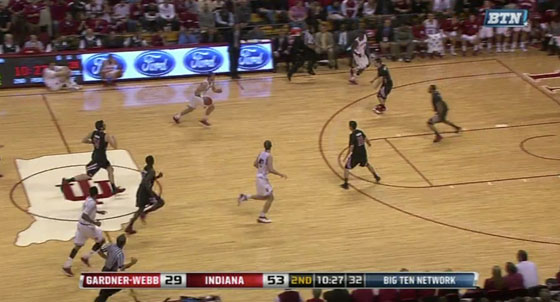 He stops and pops for two: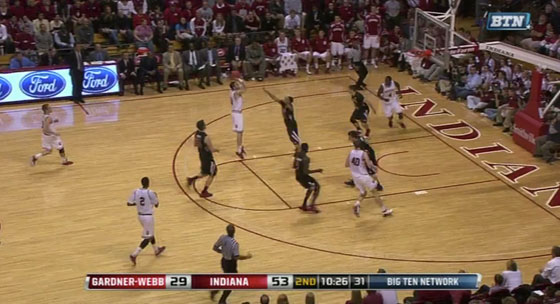 4) IN TRAFFIC
Verdell Jones passes to an open Jordan Hulls on the right wing: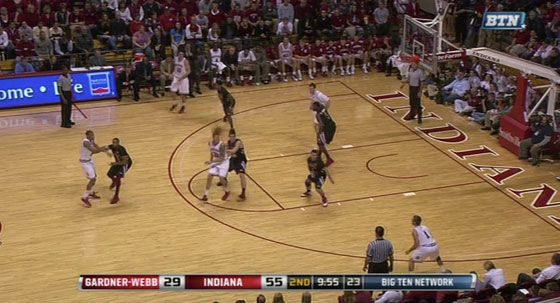 Hulls makes a move baseline, as Sheehey cuts into the lane from the left wing: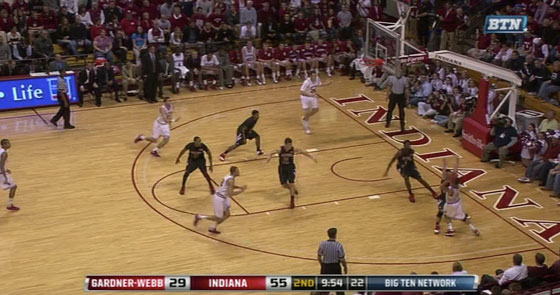 Hulls makes the pass: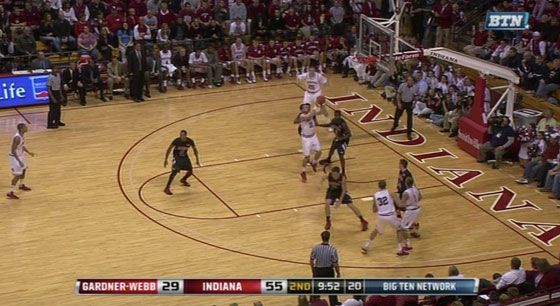 Sheehey makes a move and puts it in for two: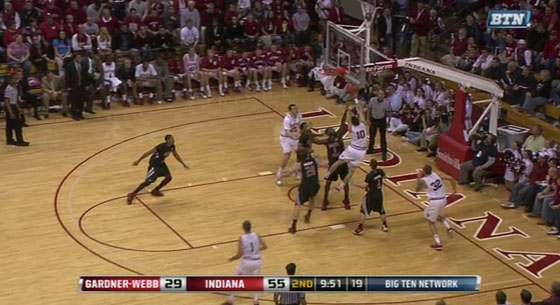 5) PICK AND POP
Sheehey sets a pick for Jones: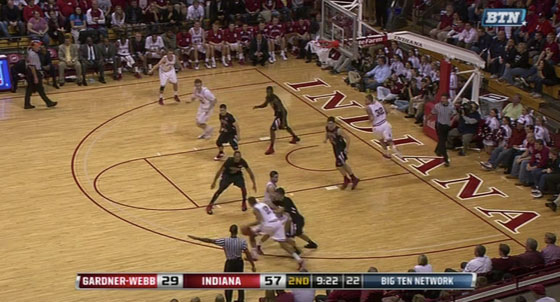 Jones attracts both defenders, leaving Sheehey open: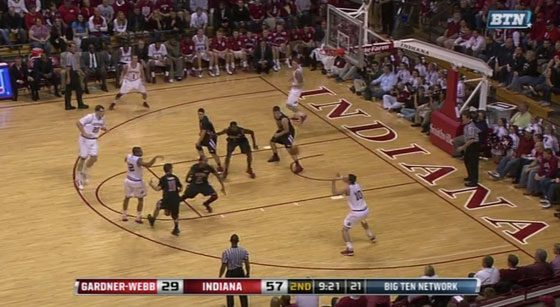 Sheehey converts the jumper for his 10th straight point: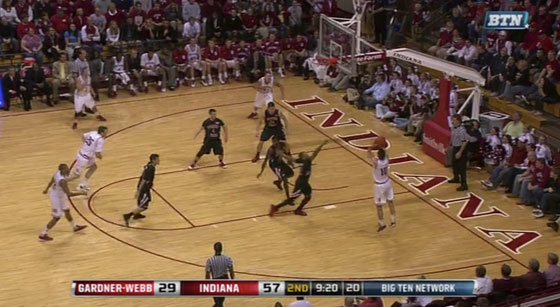 Lots of variation on these scores — showing off Sheehey's offensive versatility.
Video of the five baskets:
Filed to: Gardner-Webb Bulldogs, Will Sheehey