Indiana shot 19-of-32 in the first half against Evansville en route to 51 points and a 24-point halftime lead.
Several of their looks were open and came with ease. A look at three such shots in the latest edition of Film Session.
1) HIGH-LOW ACTION
Jordan Hulls brings the ball down the court and dumps it off to Verdell Jones over on the right wing: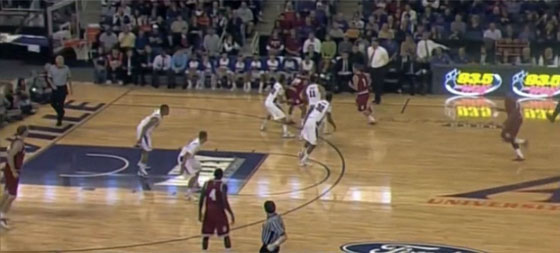 Jones dribbles up top and kicks back over to Hulls. Meanwhile, Watford gets inside position: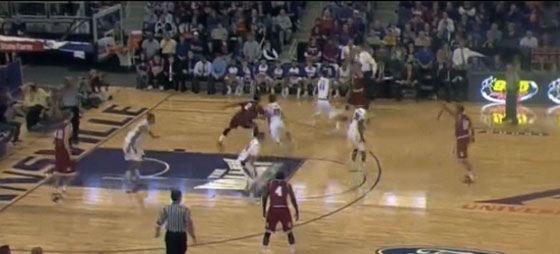 Zeller flashes to the free-throw line and Hulls passes the ball to him: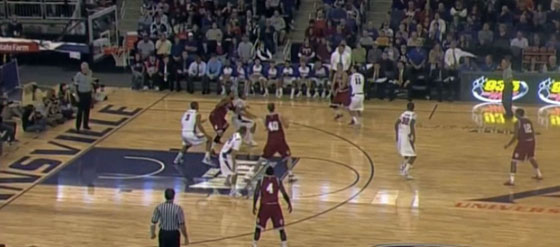 He immediately throws it over the top to Watford: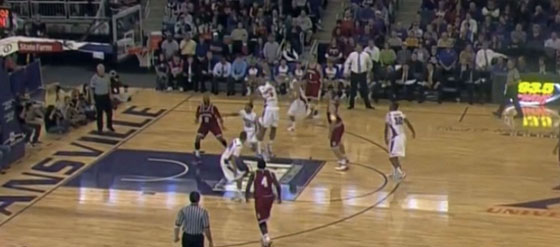 Who coverts for two: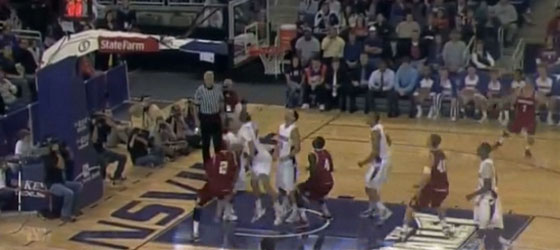 This is the first time this season we've seen a little high-low action between Zeller and Watford. Notice Zeller throws a nice ball deep enough that Watford is put in position to catch, make a move and score.
POSSESSION IN FULL:
2) ROTH'S THREE
Off a Zeller rebound, he outlets the ball to Jones who pushes it up the court: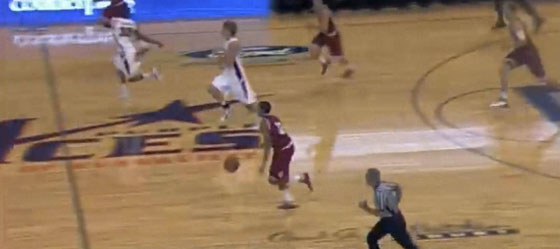 Jones passes to Roth on the left wing: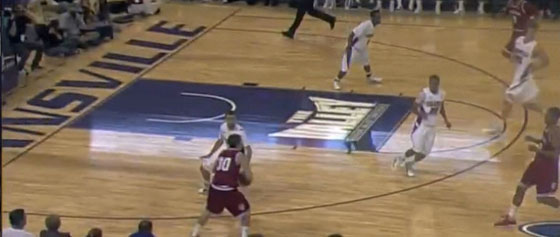 Roth passes back to Jones and Sheehey sets a ball screen for him: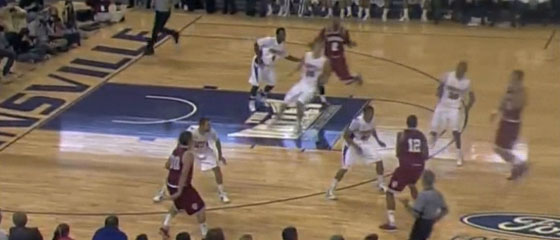 Jones passes to Sheehey. Because of the pick action, Sheehey gets a little space, so Denver Holmes — who had been marking Roth — comes to meet Sheehey: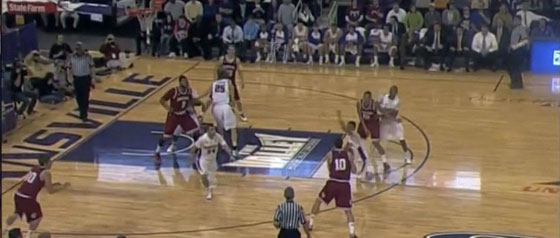 It's just a simple pass from the wing to the corner for Sheehey. And Roth fires: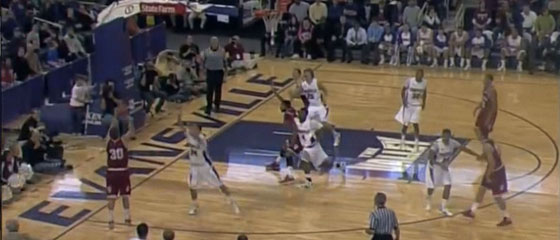 Converting for three: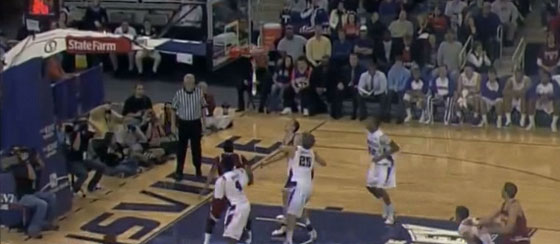 Because the Hoosiers pushed the pace here and got into offensive action early, it didn't really allow Evansville to get completely set on D. Which helped lead to an easy look for Roth.
POSSESSION IN FULL:
3) DEFENSE INTO OFFENSE
Victor Oladipo bodies Colt Ryan: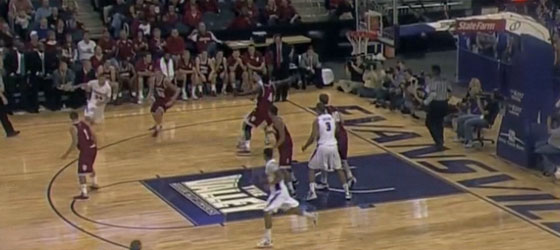 Ryan tries to come baseline, but is cut off by Zeller: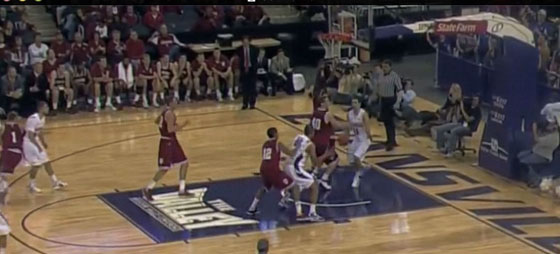 After Ryan passes to Matt Peeler, Zeller turns around and swats his shot: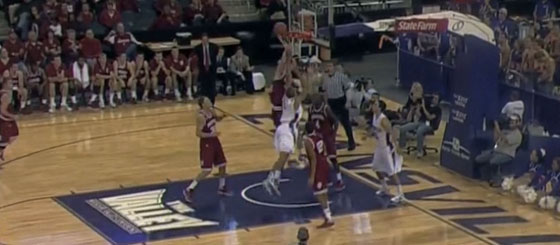 And it's off to the races again for Indiana: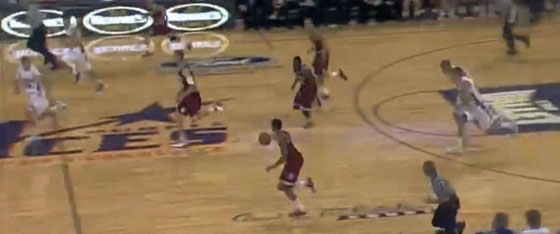 With the defense not set, Jones finds Hulls on the right wing: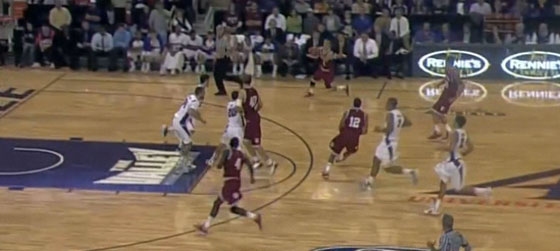 And Hulls rises and fires for three: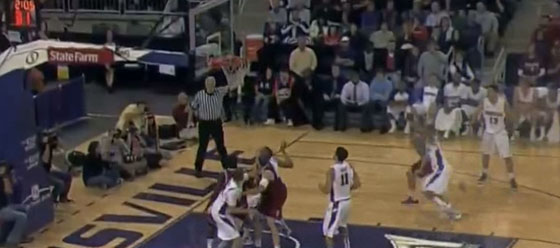 Haven't highligthed much defense in Film Session yet this season, but here's a good example of solid team defense leading to the break and an easy bucket.
PLAY IN FULL:
Filed to: Evansville Purple Aces