Film Session: Chattanooga
Jordan Hulls scored 18 points on 6-of-9 shooting from beyond the arc in Indiana's win against Chattanooga.
A look at how he got open on three of them in the latest edition of Film Session.
1) WATFORD DOUBLE TEAM
Christian Watford draws a double team on the right block: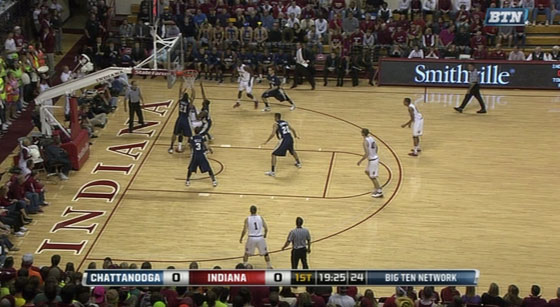 He kicks it up top to Verdell Jones: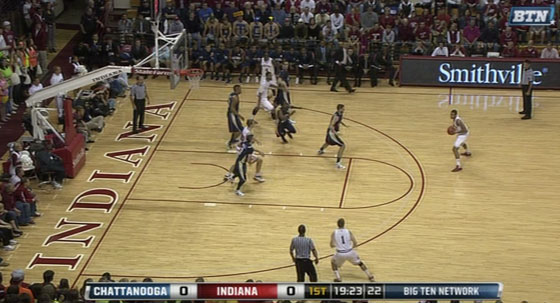 Who swings it weakside to Hulls: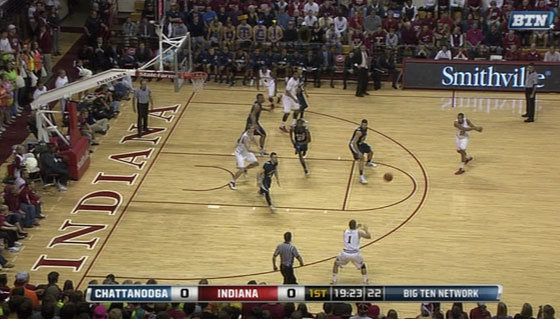 He has an open look and converts for IU's first score of the contest: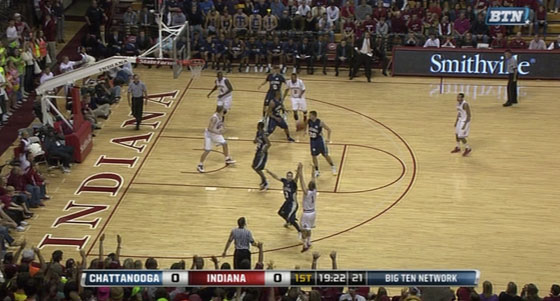 Notice in the video how Chattanooga's Keegan Bell hesitates a bit and doesn't immediately sprint to close out on Hulls, perhaps because the junior is a few feet behind the three-point line. But because the Bloomington native has that type of range, he didn't hesitate to hoist up the shot.
POSSESSION IN FULL:
2) OLADIPO DRAWS ATTENTION
Hulls brings the ball up and passes to Cody Zeller on the wing: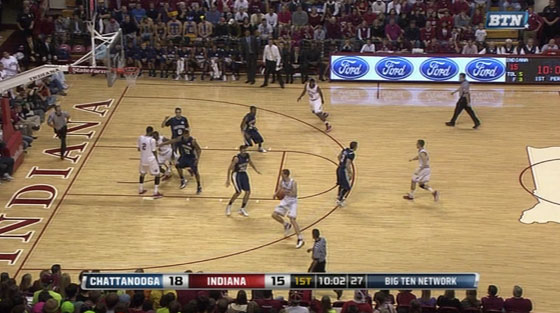 Oladipo pops out from the left block and gets a handoff from Zeller: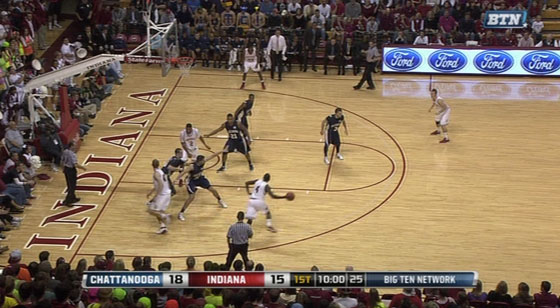 Bell sags off Hulls as Oladipo darts into the lane. He passes to Hulls: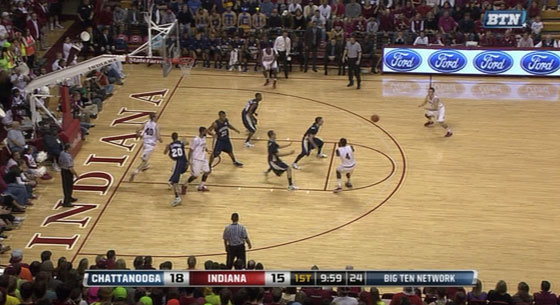 Who fires from three and scores: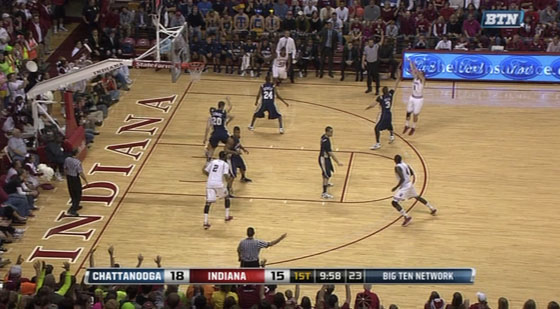 All it took here was a tiny bit of separation for Hulls to shoot and convert in rhythm.
POSSESSION IN FULL:
3) IMPROVISATION
Verdell Jones wrangles in a steal: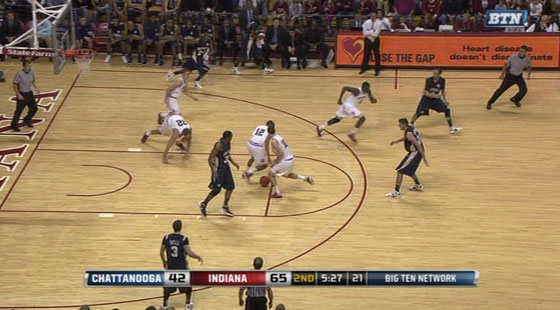 With teammates flying down the court, he elects to slow it down as Hulls sets up over on the right side of the court: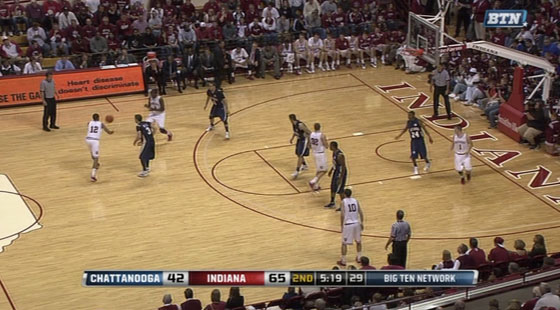 Seeing the action between Jones and Oladipo on the left side of the court, Hulls flashes across the baseline to the left corner as Oladipo attracts three defenders on a take to the hole: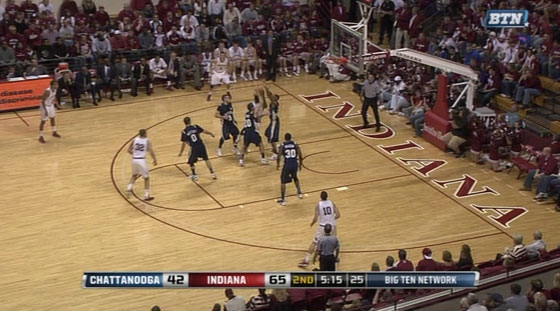 Which leaves Hulls open for his sixth and final 3-pointer of the night: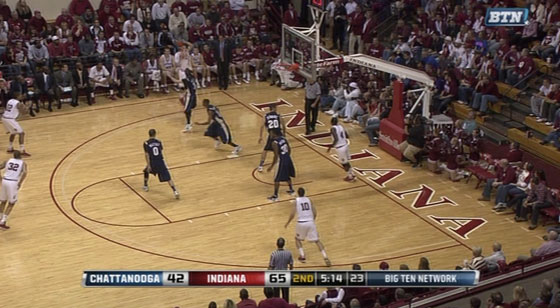 Nice recognition all around here.
POSSESSION IN FULL: 
Filed to: Chattanooga Mocs