With or without Harris, 2012 class should be special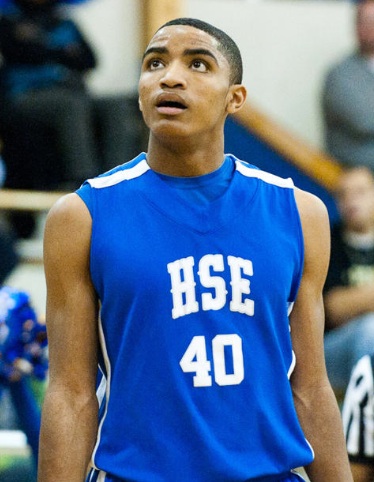 As Tom Crean addressed a near capacity Hoosier Hysteria crowd on Saturday night at Assembly Hall, the chants were impossible to ignore.
"GA-RY HARR-IS. GA-RY HARR-IS. GA-RY HARR-IS."
Over. And over. And over again.
A solid 30 seconds from 16,100 screaming fans. Harris, wearing a red hoodie in the north end bleachers, smiled. Had Crean not interrupted and continued speaking, it may have gone on all night.
In today's landscape, interest in recruiting has exploded. Twitter, Facebook, message boards, web sites (like this one) and the expansion of player rankings have made it easier than ever to follow.
Want video of a player? Head over to YouTube. Want to know the schools he's considering? Check out his profile on Scout.com. Want to know the visits he's got planned? ESPN may have you covered. Want to observe a recruit interacting with friends? Follow him on Twitter or become a friend on Facebook.
It's all there, easier to access than ever before. All of this coverage, however, tends to quickly shift the focus onto the next big thing in recruiting.
Once Cody Zeller committed and signed last November, it was on to Yogi Ferrell. Once Ferrell pledged, attention moved to Jeremy Hollowell. With Hollowell on board, all eyes shifted to Harris. And after Harris decides, another name will surface as the next "must-have" player.
It's a cycle that's repeating at programs across the country.
As signing day approaches, it's as good a time as any to develop a greater appreciation for the group that many feel will bring Indiana back to national prominence. Despite three consecutive rebuilding seasons, Tom Crean has assembled a class currently ranked No. 1 in the country by Rivals.com and Scout.com.
All five players made pledges when the program was still reeling from the damage Kelvin Sampson did in 2007. They want to be Hoosiers.
Led by a trio of top 40 recruits in Ferrrell, Hollowell and Hanner Perea, Indiana's 2012 class will be among the nation's best whether Harris chooses Indiana or not.
Would his addition be welcome? Certainly. He's an elite player that should one day become a pro. Is it necessary for Indiana to compete for Big Ten and national championships? Absolutely not.
The currently assembled class, coined "The Movement" by fans, is already an outstanding blend of talent.
Ferrell, a point guard that can dish or score, dictates the pace of the game like few can. Hollowell, a big wing, can fill it up from outside or get into the lane. Ron Patterson, underrated by most national scouts, is a bulldog on defense. Perea is an elite athlete with limitless potential. And Peter Jurkin, a 7-footer that can seriously impact shots on the defensive end, will need time to grow into a role.
So as the Hamilton Southeastern guard wraps up his official visits and heads to the finish line of his recruitment, remember this: "The Movement" is coming to Bloomington. With or without Gary Harris.
Filed to: 2012 Recruiting Class