Impressive list of visitors expected for Saturday's Hysteria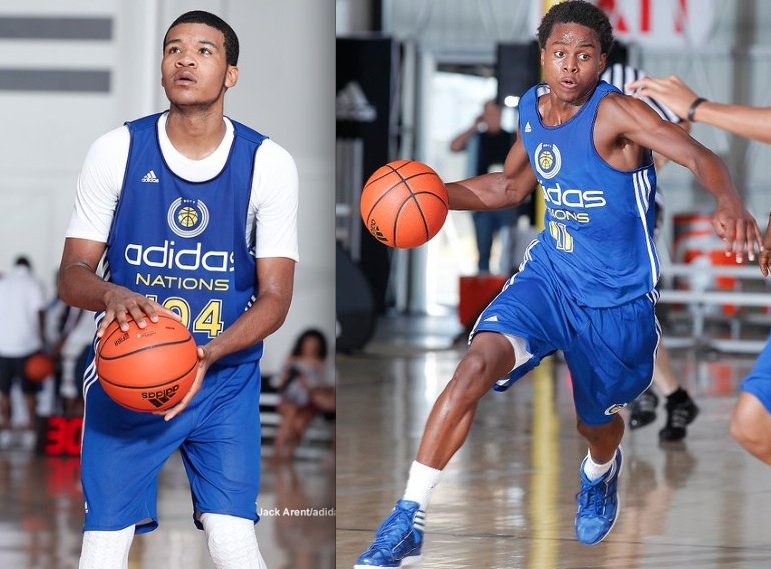 Indiana's opening practice, Hoosier Hysteria, takes place Saturday at Assembly Hall and the list of recruits expected to attend is an impressive one. Four of Indiana's five 2012 commitments will be in Assembly Hall along with Gary Harris, who will be taking his official visit. Here's a list of prospects who will likely take in Saturday evening's festivities:
Class of 2012
Gary Harris
Hanner Perea
Jeremy Hollowell
Kevin "Yogi" Ferrell
Peter Jurkin
Ron Patterson
Class of 2013
Collin Hartman
Derek Willis
Devin Davis Jr.
R.J. Curington
Sam Singer
Trey Rakes
Class of 2014
Bryant McIntosh
D'Angelo Russell
Grant Evans
Jackson Davis
Jordan Fox
Jordan Green
Johnnie Vassar
Justin Johnson
Sean Sellers (possible)
Shane Hall
Trevon Bluiett (could attend Pangos Camp in Merrillville)
Trey Grundy
Note: 2014 commitments James Blackmon Jr. and Trey Lyles will be unable to attend as both will be attending a mini camp for the USA Basketball Developmental National Team in Colorado Springs, Colorado.
Class of 2015
Filed to: Hoosier Hysteria