Q & A: Indiana sophomore guard Victor Oladipo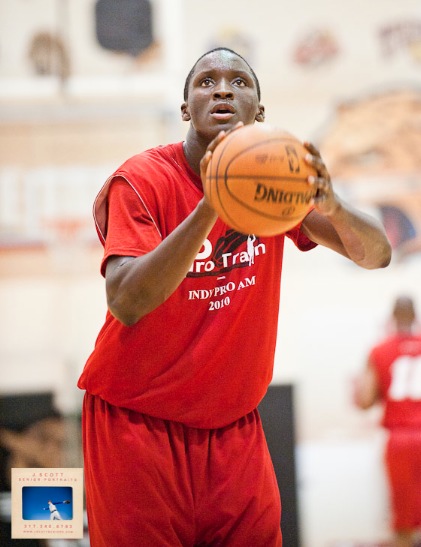 Following Thursday's media challenge at Assembly Hall and Cook Hall, several members of the 2011-2012 Indiana Hoosiers were made available to discuss the upcoming season. Inside the Hall will have transcripts of each interview.
Christian Watford was first, followed by Remy Abell. Up next is Indiana sophomore Victor Oladipo, who averaged 7.4 points and 3.4 rebounds per game last season.
Q. How will this team be different than last year? Better?
A. I think we're just better as a team because we're more mature is one thing. We have new assets to our team that can help us a lot. I feel as though we're working harder than we ever have. I feel as though if we continue to do what we have to do and continue to be consistent, we can be successful this year.
Q. Some of the magazines though are still picking you guys ninth in the Big Ten. Do you see that? Does it register (with the team)?
A. We see it all the time. I'm not really worried about rankings. I don't think this team is really worried about rankings or where they place us because at the end of the day, when the ball's thrown up, we're ready to go. They can make their predictions now, but at the end of the year, I don't think it's going to be the same.
Q. How different of a team do you think you guys are than you were at the end of last season? How much do you think you've changed in the last few months?
A. Everybody has gotten so much better. And we're continuing to get better every day. We're real excited for this year to get started and hopefully we can continue to be consistent. I think that the maturity is a really big thing. We've become more mature so we'll how it goes.
Q. What are two or three ways, outside of stats, that Cody's (Zeller) presence helps Christian (Watford)?
A. Cody's 6-11, can score around the basket, can put it on the floor and can pass. Christian's a scorer period. And last year, he was our main scorer. I feel as though everybody knew that. You guys know that, the other team knew that, our team knew that. So he was getting double teamed. He was getting triple teamed. But now, Cody's going to draw double teams. Other players who've improved are going to draw double teams and that's going to free up everybody else to do what they can do. We'll see how it goes. Cody's not only going to help him, but he's going to help our whole team.
Q. How much different stylistically do you think this team is going to be? It seems like there are a lot more things you guys can do that you couldn't do a year ago. What do you think some of those things are?
A. Probably going to run a little bit more. Definitely going to run a little bit more, get up and down the floor and have fun with it. We'll see how it goes this season. We've just gotta continue working hard like I said and continue to be consistent because we always can improve.
Q. Coach Crean has talked about getting better at defense. That was something you guys struggled with a little bit last year. What specifically are you guys going to be able to do better defensively than you were a year ago?
A. Definitely guard the ball better. We're working on that every day, getting over screens. Just becoming a better defensive team period all around. Help side defense, strong side defense, everything. We work on defense a lot in workouts and we need to carry it over to the game. Without defense you can't win games. Like the old saying, it's really true. We've just got to be consistent in defense and offense. And consistent in listening to the coach and what he has to say.
Q. It seemed like a number of you guys have gotten better at attacking the basket, the dribble drive in the offseason. Have you seen that manifest itself so far in workouts and do you think you guys are a much better dribble drive team than you were hoping to be?
A. Definitely. We've improved in everything. Everybody has improved. We're definitely going to show it this season. Hopefully we just got to continue to improve because there is always room for improvement. So we're going to continue to improve on our dribble drive, work on it every day to make it consistent. Hopefully we can continue doing that so we can be successful.
Filed to: Victor Oladipo