Indiana now recruiting top 2013 big man Julius Randle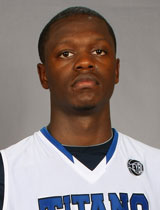 Multiple outlets, including our friend Zach Osterman over at Inside Indiana (premium), reported Tuesday that Indiana had a presence at the open gym of Julius Randle, a top five prospect nationally in the class of 2013.
Bennie Seltzer was indeed among the large contingent of college coaches checking out Randle in Plano, Texas yesterday. 
The 6-foot-8, 240-pound power forward is an AAU teammate of Matt Jones, who was recently offered a scholarship by the Hoosiers.
Following early commitments from Collin Hartman and Devin Davis Jr., Indiana's recruiting efforts in the 2013 class for a big man have taken on a national flavor with BeeJay Anya, Luke Fischer and now Randle. IU sits in a favorable position already with both Anya and Fischer.
The Prestonwood Christian Academy junior is ranked No. 3 overall by ESPN.com. A lengthy list of schools, including Baylor, Duke, Kansas, Kentucky, Missouri, North Carolina, Ohio State, Oklahoma and Texas, are recruiting him.
Both Randle and Jones are potential attendees for Duke's "Countdown to Craziness" event next month in Durham, according to DevilsIllustrated.
Here's an ESPN scouting report on Randle from July's Peach Jam in Augusta, South Carolina:
A man among boys even against the nation's elite. A rare combination of power and skill who scores both inside and out. What makes him so special is how he handles the ball to get to the rim and get old-fashion 3-point plays. He shoots it well from the perimeter and can not be stopped when he wants to score. He has excellent hands and is a great rebounder when he puts his mind to it.
And here's video of Randle from May's Spiece Run 'N Slam Classic from CityLeagueHoopsTV:
(Photo credit: Nick Koza)
Filed to: Julius Randle