Open Thread: Five most memorable moments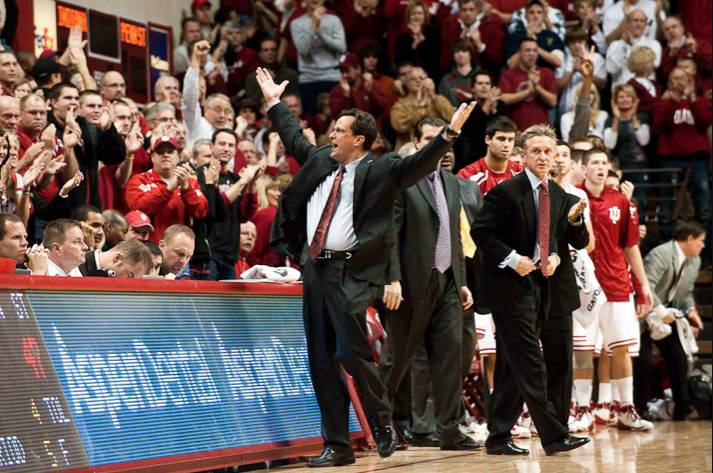 Tuesday's open thread on next season's rotation sparked over 175 comments and also some emails from our readers with suggestions for additional open thread topics.
One such email came from MiamiHoosier:
Hey fellas, best site on the web.  My thread suggestion is to have the readers list their 5 favorite memories from the past 3 awful seasons. We will probably never have to go through something like that again, but we will never forget it, and despite the ultimate frustrations of home losses to Penn St, Lipscomb, etc….there were SOME good moments…..my top 5:     5. Sheehey's Iowa dunk 4. Creek goes off on Kentucky 3. Beating Pitt in madison square garden 2. Pritchard's dunk and our ensuing victory against Minnesota 1. last year's victory over Illinois
So via MiamiHoosier's suggestion, what are your five favorite memories from the past three seasons of Indiana basketball? These can be on the court memories, like MiamiHoosier went with, or off the court memories.
Happy Friday, friends.
"Like" Inside the Hall on Facebook or follow us on Twitter.
Filed to: