Notebook: Dakich on Harris, recruiting rule changes, more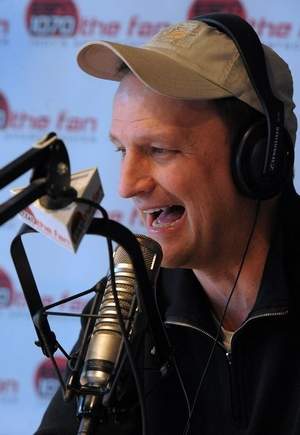 + Former Indiana interim and assistant coach Dan Dakich discussed the Gary Harris recruitment during a couple of segments of his radio show on 1070 the Fan this afternoon. While Dakich initially said he wasn't ready to make a prediction on Harris' destination just yet, he later added that Harris would "probably" pick Indiana. The reason? Indiana is making it difficult for kids to say no. Dakich cited Indiana's recent success on the recruiting trail as a big reason that it could be tough for Harris and his family to say no to the Hoosiers.
+ ESPN announced networks and times for the 13th annual Big Ten/ACC Challenge. Indiana at NC State will tip at 7:15 p.m. (ET) on Wednesday, Nov. 30 on ESPN2.
+ The NCAA Division I Leadership Council has come to a consensus on five potential recruiting rules changes according to this release. Eamonn Brennan has a solid breakdown on what the changes could mean over at ESPN, but here's a quick look at the five changes according to the NCAA's release:
A start date for official visits beginning after the men's basketball championship in April of the junior year.
Deregulating the type of communication between coaches and prospects (including text messaging and other forms of electronic communication).
Allowing unlimited communication after Aug. 1 before the junior year in high school.
Permitting evaluations at certified nonscholastic events on two weekends in April, with some restrictions.
Permitting some contact at a prospect's educational institution in conjunction with an evaluation, with some restrictions and requirements.
+ Jarred Reuter, who picked up an offer from Indiana earlier this summer, will transfer and is re-classifying to 2015 according to his father, Rob.
+ If you missed it, Luke Winn of SI.com took an in-depth look at the transfer behaviors of top 100 recruits and how it relates to de-commitments. The interesting conclusion: "A player who attended multiple high schools was almost twice as likely to decommit from a college than was a single-HS recruit."
Filed to: Dan Dakich, Gary Harris, Jarred Reuter