A few thoughts on Capobianco's decision to transfer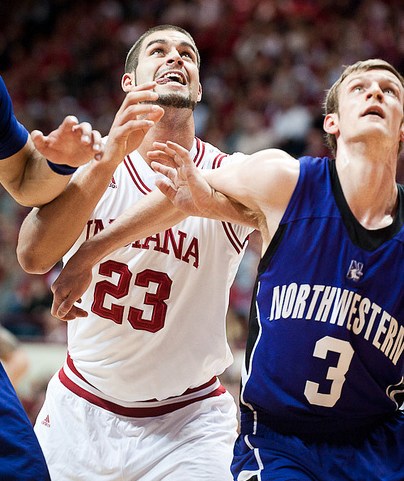 In the unlikely event that you've yet to hear, Indiana Media Relations announced on Friday that Bobby Capobianco is leaving the program and will transfer.
After digesting this development over the weekend, here are a few thoughts:
— Crean's first 2009 recruit: While much of the focus in the comments in recent weeks has been on finding room for the 2012 recruiting class, it's important to remember that Capobianco committed to the program when things were at an all-time low. The Ohio native was Tom Crean's first verbal in the 2009 recruiting class, which was ranked in the top ten nationally, and was a solid student and citizen during his time in Bloomington.
— Decline in minutes: Capobianco's minutes fell from 11.9 per game as a freshman to 6.3 per game as a sophomore. He logged more fouls (44) than total points (26) last season. His minutes, had he remained a Hoosier, were likely to fall even further with the arrival of Cody Zeller. While playing time was not cited as a reason for his decision by Capobianco in the school's release, it was mentioned by Tom Crean. Even with a big offseason of improvement, Capobianco was likely the odd post player out in the rotation.
— Fourth transfer: This is the fourth transfer in three seasons of the Tom Crean era. There were two after year one: Malik Story and Nick Williams and one last summer: Bawa Muniru. The level of attrition thus far seems normal given the rebuilding state of the program and the continued improvement in recruiting.
— Scholarship situation: Capobianco's announcement means that Indiana can now sign all five players that are currently committed in the 2012 class in November. (Updated scholarship numbers here.) The NCAA has a limit of 13 scholarships, but the Big Ten allows conference members to oversign by one. The Hoosiers continue to recruit Gary Harris and Mitch McGary for the 2012 class, but as the roster currently stands, only five players can sign early in November.
Filed to: Bobby Capobianco